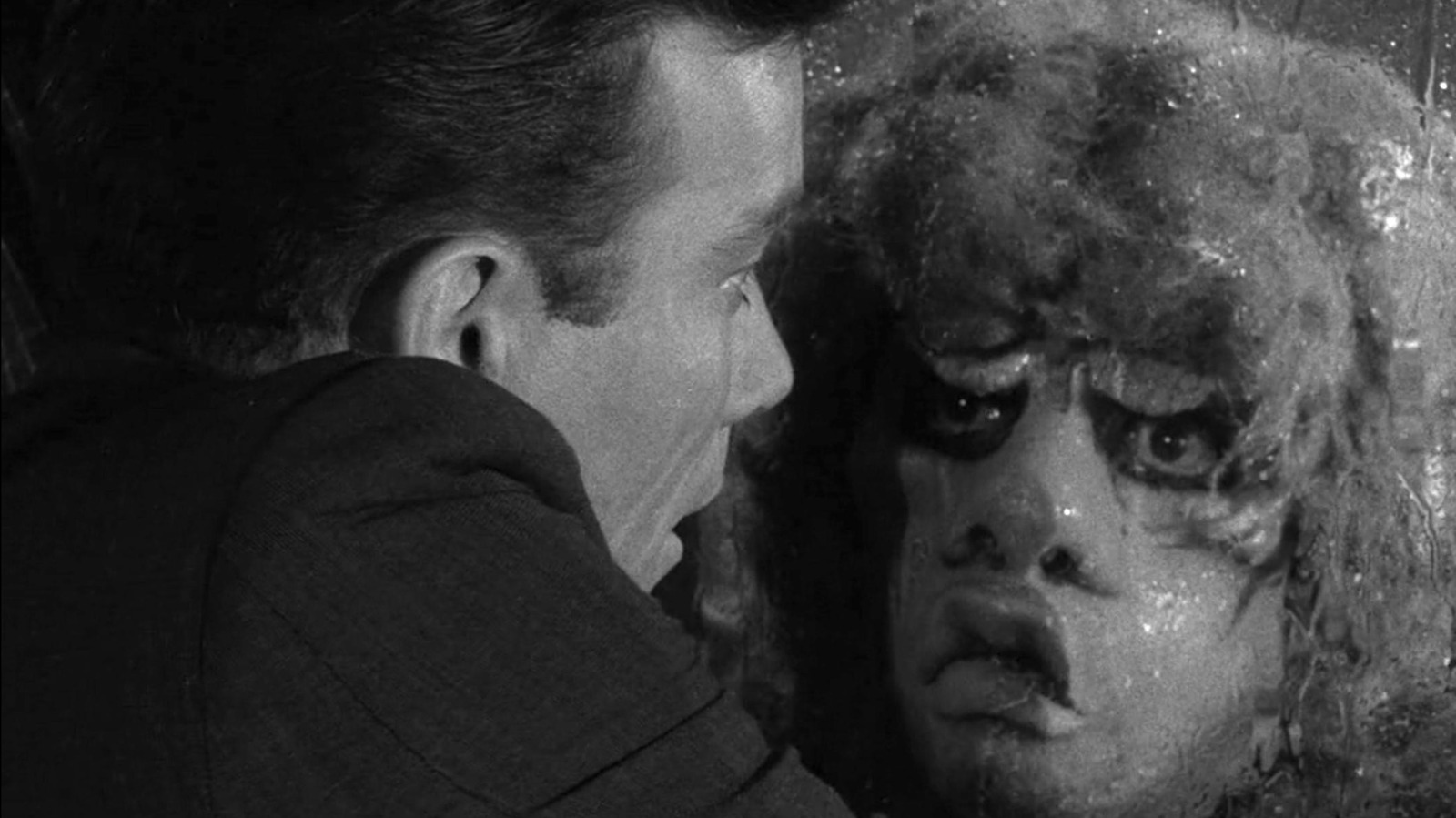 Matheson's criticism comes from the depiction of the Gremlin. The creature was played by stuntman Nick Cravat in a furry body suit, one that didn't even look that scary when the episode first aired. Matheson was unimpressed: "I didn't think much of that thing on the wing […] The man who was inside that suit looked exactly the way I described him in the story. All they had to do was use him the way he was. This thing looked like a panda bear."
According to Matheson, the episode almost had a different director: black-and-white horror master Jacques Tourneur, who by the 1950s was supplementing his film work with TV directing. Tourneur had a different idea of how to depict the Gremlin: "Tourneur was going to put a dark suit on [Cravat] and cover him with diamond dust so that you hardly saw what was out there," Mattheson explained, adding that he would've preferred this version. Tourneur's "Cat People" masterfully keeps its monster unseen; it even invented the jump scare to do so. If you want a peek at how Tourneur's "Nightmare at 20,000 Feet" might have turned out, watch "Night Call," the one episode of "The Twilight Zone" which he did direct. Another Matheson adaptation, this episode featured a woman haunted by harassing phone calls.
All that said, Donner's version of "Nightmare at 20,000 Feet" is a classic for a reason. That it turned out so well is all the more miraculous given the circumstances of its making.