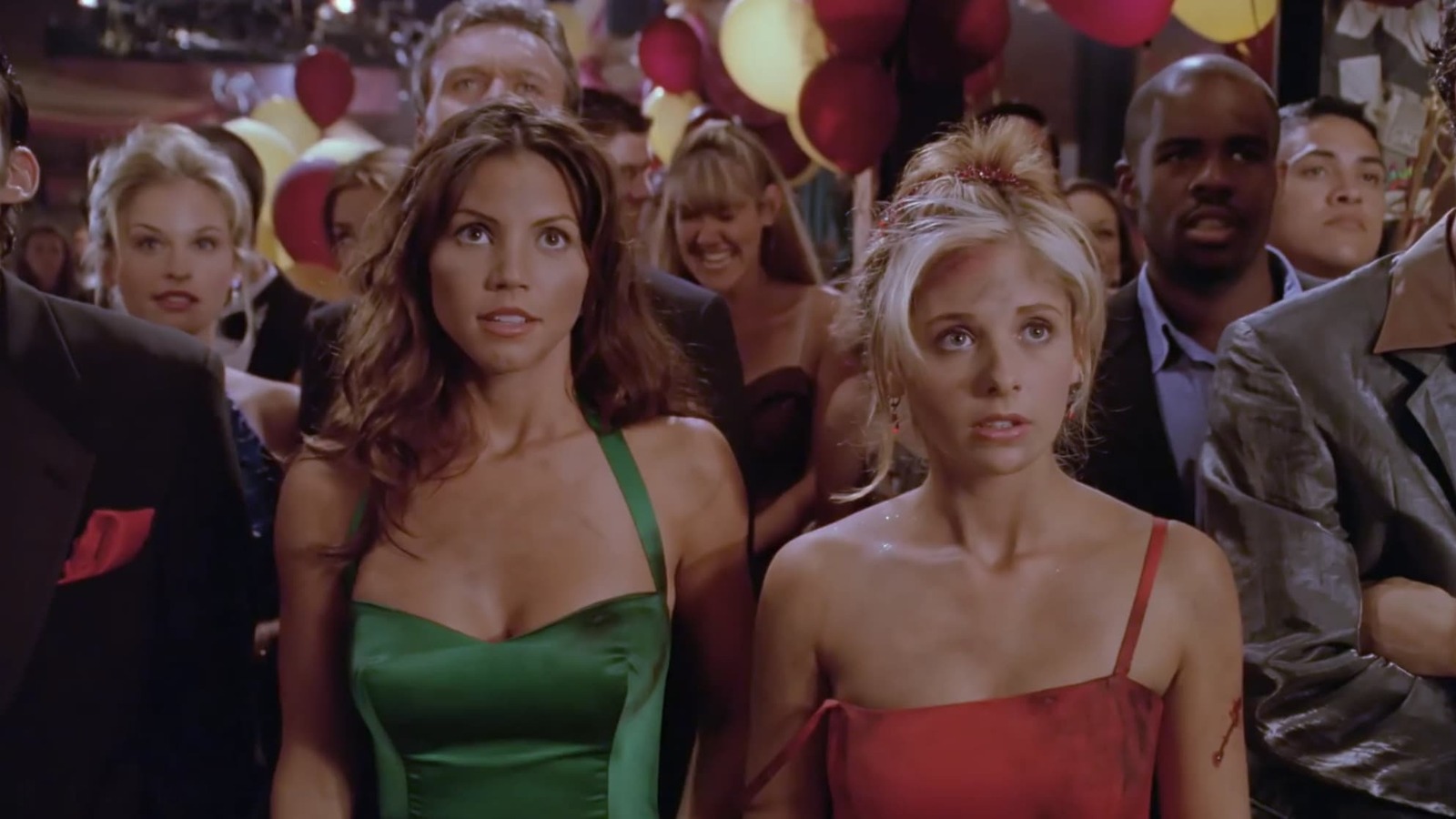 Since Gellar was admittedly less coordinated than her superhuman character, she found herself getting injured a lot on the "Buffy" set.
"Inevitably, because I am a klutz, I do wind up hurting myself a couple of times during the year," she continued. "This year I had one serious injury that required a hospital visit, but we waited til lunch break because I didn't wanna ruin the schedule in the middle of the day."
This was a particularly demanding day for Gellar because it required a hair-and-makeup transformation. In that department, the "Buffy" crew is highly experienced — nearly every episode includes a monster created out of extensive prosthetics. But this time, the makeup wouldn't turn Gellar into a horrifying creature — it would transform her from "regular Buffy" into "homecoming Buffy."
In the season 3 episode "Homecoming," Buffy is intercepted on the way to her school dance by a group of demons that are competing to see who can kill Buffy and her fellow slayer Faith (for whom the very-un-Slayer-y Cordelia is mistaken). Much like her character, Gellar was also delayed from making it to the Sunnydale homecoming. However, being the hard-working professional that she is, the actor made sure to schedule her hospital visit accordingly so she didn't waste too much valuable shooting time.
"So I went to the hospital on a lunch break but I made sure to take my hair and my makeup artist to the hospital so that while I was in the waiting room — cuz you know they make you wait for like four hours unless there's some serious injury — and I did my hair and my makeup at the hospital by the set," she went on.