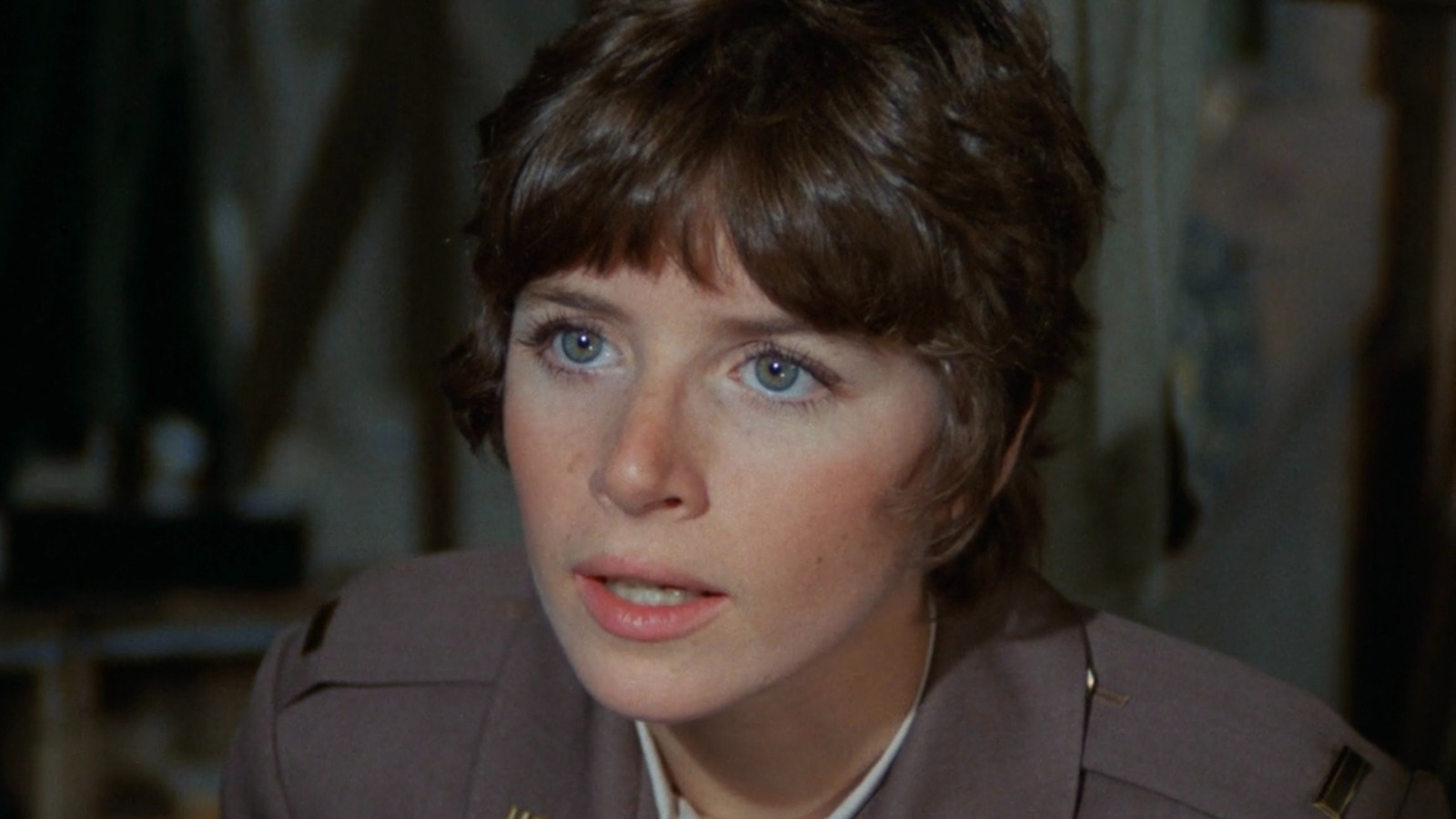 Nurse Cutler was introduced in the show's third episode, "Requiem for a Lightweight," and it's immediately clear she was there to be a romantic interest. At first, she gets between Alan Alda's Hawkeye and Wayne Rogers' Trapper John, but over the course of her subsequent five appearances across the first season, it's her connection with Hawkeye that crystallizes. In her final appearance, the season's penultimate episode "Ceasefire," a rumored ending of the Korean War prompts Nurse Cutler to wonder about her and Hawkeye's life after the war, to which he lies and says he's married.
And that episode is the last we see or hear about Nurse Cutler. Romantic interests are key to the American sitcom, so it's odd to just abandon her without reason. Well, there was a reason behind the scenes. Recounted in the book "MASH FAQ: Everything Left to Know About the Best Care Anywhere" by Dale Sherman, creator Lewis Gelbart is quoted in 2000 saying about the character's departure that they "just had too many regulars on our hands."
The cast of "M*A*S*H" is rather expansive, and over its 11 seasons, many people would join as regulars as others left the show. Notably, Loretta Swift was the only female series regular on the show, playing Margaret "Hot Lips" Houlihan. Nurse characters were often cycled through, frequently to pair with Hawkeye for some flirting or a fling. They weren't going to tie him down to one woman so quickly. Also, had Nurse Cutler become a regular in season 2, that would mean that the two female regulars both played characters named Margaret.
Things worked out for Marcia Strassman, though. 18 months after her final "M*A*S*H" appearance, the first episode of "Welcome Back, Kotter" aired, in which she was a series regular.