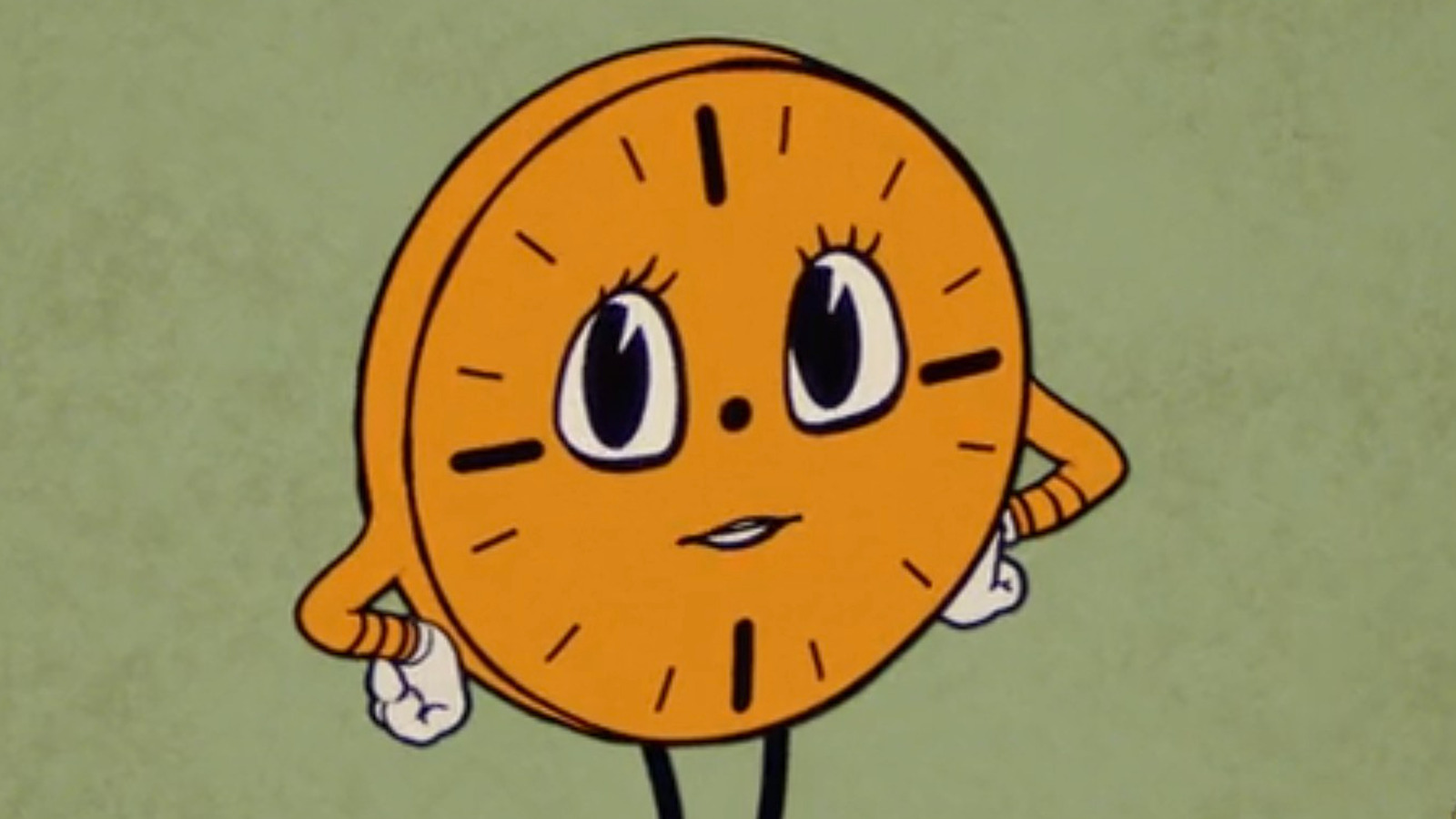 Tara Strong told the site that she tried three different voices for Miss Minutes, with "one of them being sort of more Siri-esque." She went on to add that Marvel "wanted it to be somewhat robotic. Then I laid down one that was in between that and my voice, and then one with an accent." 
Of course, the voice with the accent won out, and she has an idea why. Strong said: 
"I think they chose the accent because you have this character that's delivering exposition like, 'If you don't behave, you will die,' but there's this very sweet tone, like 'Y'all come back now you hear?' and 'Don't hesitate to let us know how we're doing!'

"The whole show is this beautiful juxtaposition of old technology and new technology and old style with very modern situations. Miss Minutes falls right into that category where she is animated as sort of this old-timey animation exposition character. But suddenly she's a hologram and what else can she do? It leaves everybody wondering, including myself."
What's even crazier is that she wasn't told what she was auditioning for in the first place, and when she asked about details, she didn't get any. Obviously, the character style, voice, and videos are aping corporate training videos of the 1950s and 1960s, and the happy, positive tone begin to sound sinister once you scratch the surface. There is just something so chilling about someone smiling to your face while they say terrible things as if they're offering you some ice cream. 
"Loki" season 1 is currently streaming on Disney+. Season 2 will begin streaming on October 6, 2023.