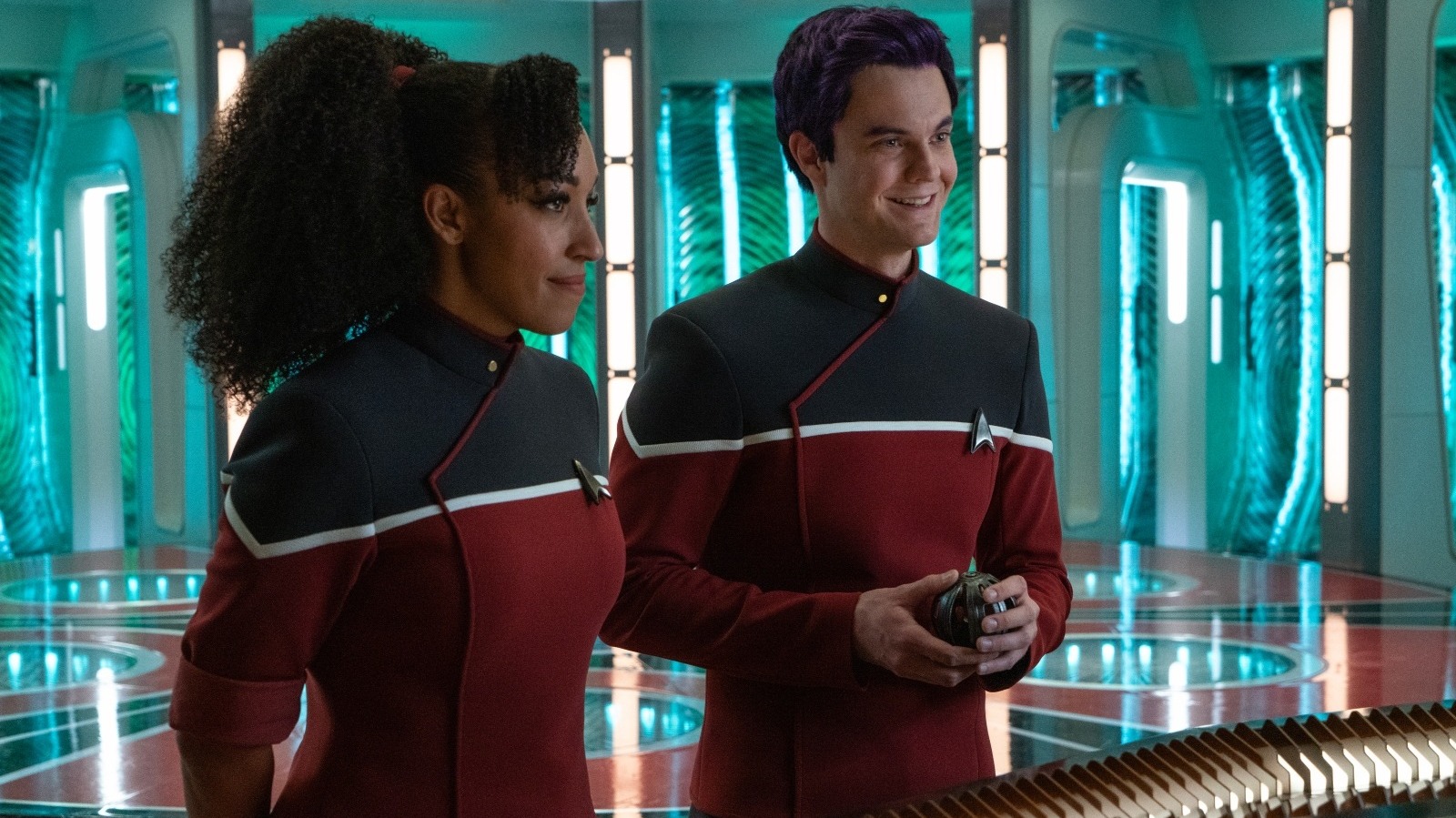 Before coming to Frakes, however, Romijn and Mount quickly noticed that Newsome and Quaid were impressive performers and talented comedians. There doesn't seem to be much improv on the set of "Strange New Worlds," so hearing their guests invent lines and jokes on the spot was a welcome change of pace. "They both have such great experience in improv and they've never done the same thing twice," Romijn said. "They did something different, they took it off the page and played with it on every take." Monu commented that he had never seen guest stars "come up with such ownership of the material before".
Romijn then commented that Frakes, a longtime "Star Trek" veteran, was keen to blend the lighthearted adventure tone of "Strange New Worlds" with the brash comedy of "Lower Decks." It's worth noting that Frakes directed an action-oriented Trek movie and another young and silly one. The director seems keen on keeping "Star Trek" as clear and bright as possible. Romijn noticed Frakes' intentions saying:
"It was so much fun, and having Jonathan Frakes there was really important in massaging the two worlds so that they fit together, so that they come from this animated show and now they're on the Enterprise, which is a very, very different tone. It was really important that he was there to merge those tones."
Mount added:
"I don't think anyone else could have directed the episode."
It definitely took someone with experience. According to the cast of Trek, LeVar Burton might have been good too; he directed 28 episodes of "Star Trek". Roxann Dawson of "Voyager" would also have been a good choice, as she directed 12 episodes of Trek and dozens of other TV shows.