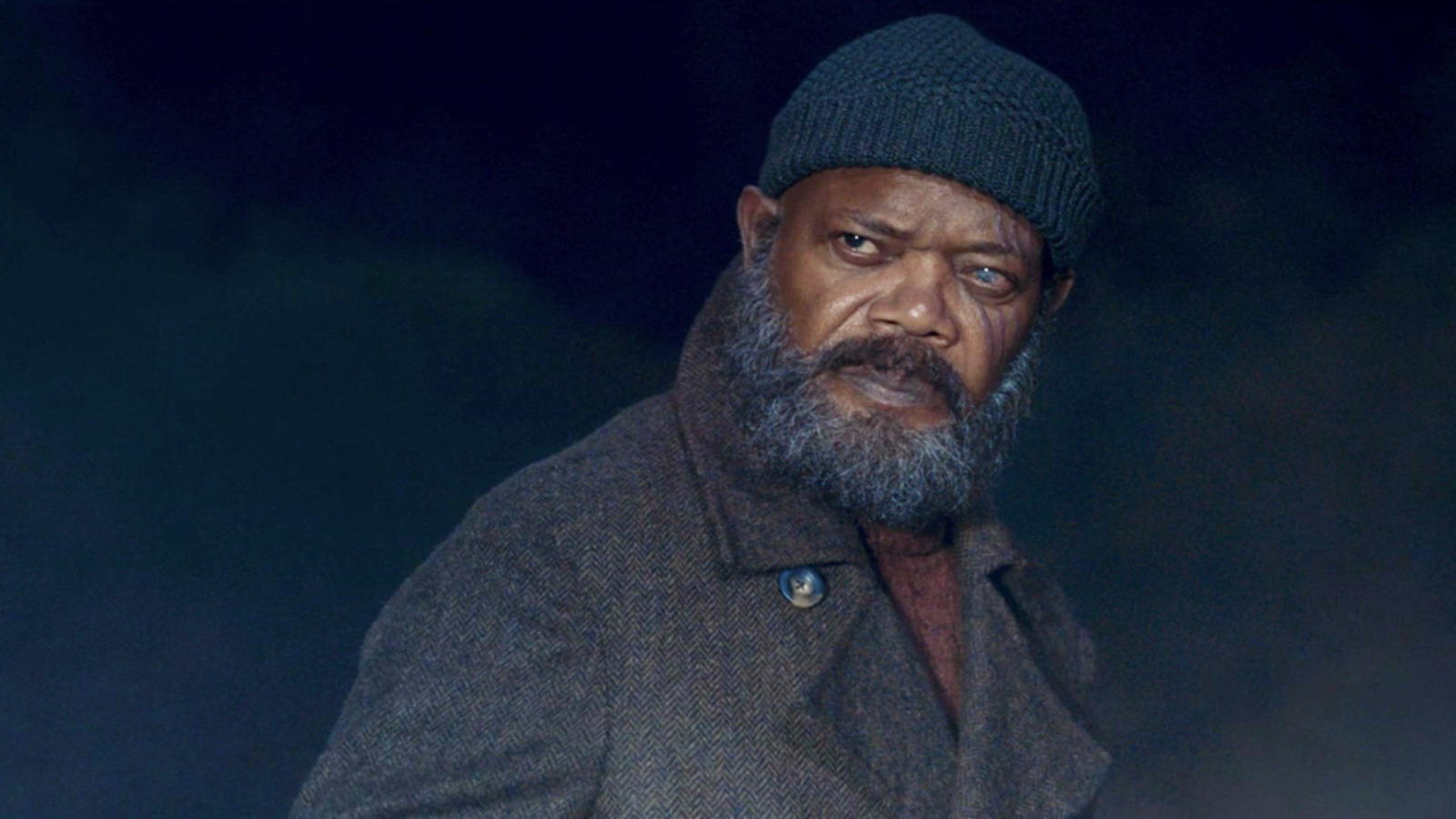 Samuel L. Jackson is a movie star, no two ways about it. In fact, he's consistently been ranked as the highest-grossing lead actor of all time. However, let's contextualize Nick Fury's role in this franchise. He's a supporting player, the glue that holds the Marvel Cinematic Universe together, not the star. His characterization is also wrapped up in Jackson's screen persona (given the role was always going to be his, no matter what), so he doesn't have a dedicated fandom like, say, Loki and Bucky.
"Secret Invasion" is Fury's first time in the lead, but maybe audiences are so used to seeing him that it's not enough. Likewise, Maria Hill (Cobie Smulders); she's always been even more present in the background than even Fury, a bit more than her trusty sidekick. Smulders still has "How I Met Your Mother" goodwill, but I'd be willing to guess that casual audiences can't even remember Hill's name. So his death at the end of the premiere rings hollow except for the Marvel devotee.
It should be noted, however, this Samba TV found that black households were the most "over-indexed" in "Secret Invasion" viewing figures. "Secret Invasion" is the first MCU Disney+ show to feature a black man as the headliner and it seems like that was enough to pique the interest of black audiences.
It's also worth noting that the only show with lower viewership was "Ms. Marvel" — both that and "Secret Invasion" were pulled from 2019's "Captain Marvel," with "Invasion" continuing from the Skrull plot of this film. "Captain Marvel" was a big hit, earning over $1 billion, but it's possible the movie has been too Johnny lately to build up a lasting fanbase like other MCU properties maintain.