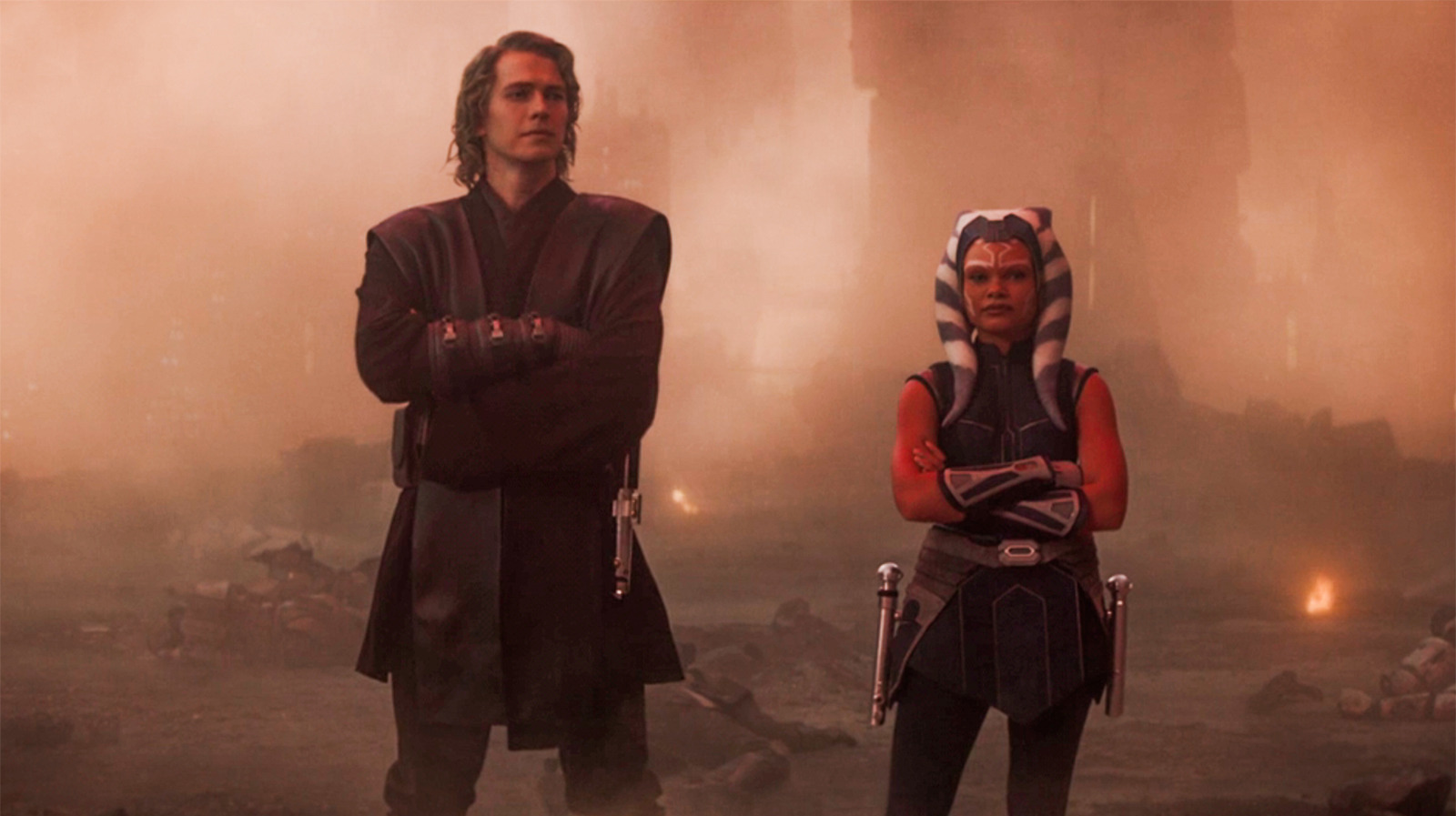 Mandalore's history is complex and multidimensional, and "Clone Wars" culminated its final arc by focusing on the Siege of Mandalore, which served as an integral part of Ahsoka's trajectory. In season 7 of the show, Bo-Katan Kryze enlisted the help of Ahsoka in reclaiming Mandalore from Darth Maul, and Ahsoka led the charge alongside Bo-Katan, Captain Rex, and his 501st Clone Battalion. The Siege was initially perceived as a trap by Maul, who intended to use the battle to lure Obi-Wan and Anakin, but the two Jedi Knights were called to the Battle of Coruscant instead. While the battle was hard-fought and won, this victory was rendered Pyrrhic after the issuance of Order 66 and the eventual rise of the Empire.
Interestingly, Ahsoka's presence during the Siege solidified her image as an unconventional hero — one who did not fit under definite labels but still emerged as someone honorable and worth rooting for. As for Anakin's absence, he was busy rescuing Chancellor Sheev Palpatine alongside his Master, Obi-Wan, an event that was explored in "Episode III: Revenge of the Sith." The Siege of Mandalore took place concurrently with these events, which explains why Anakin was absent from such an important battle, and raises interesting questions about what might have happened if he had been present there instead.
While Ahsoka's limbo experience in episode 5 might not be rooted in objective reality, it accomplishes the goal of offering her closure when it comes to Anakin. Anakin was more than his downfall: he was a competent Master who trained Ahsoka in a well-rounded manner and helped her become the person she is today. While his legacy is eclipsed by the chaos he embraced, Ahsoka still has time to choose differently. And in the end, she does.
New episodes of "Ahsoka" release Tuesdays at 6 p.m. PT/9 p.m. ET on Disney+.