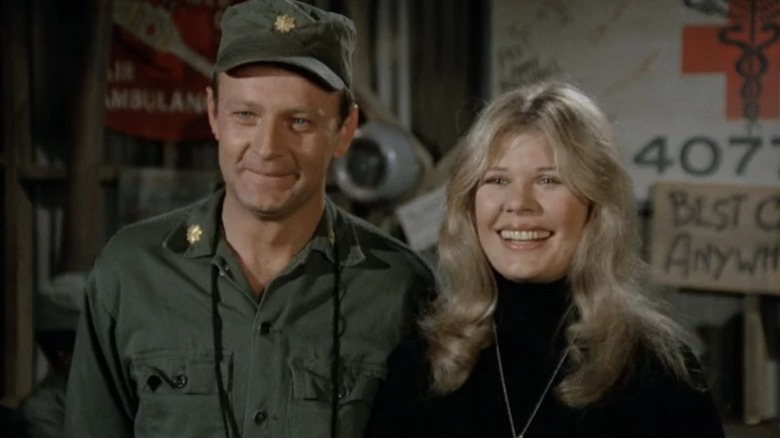 20th Century Television
Larry Gelbart's wildly popular sitcom "M*A*S*H" premiered over 50 years ago, but if you attempt to make your way through the 11-season series today, you're in for much more than a simple nostalgia watch. The comedy-drama about a group of reluctant Army doctors making their way through an endless Korean war was bold in its day, but its themes of pacifism and tolerance and its raucous anti-authority attitudes are still relevant today. It's no wonder that scores of Zoomers and Millennials have built a surprisingly robust fandom for the show in recent years: "M*A*S*H" is, at almost every turn, about joyfully rebelling against an unfair world.
Whether you're a lifelong "M*A*S*H" fan, stumbled upon the show recently, or are just curious about why it's so celebrated, you can easily check out all 11 seasons of the series on Hulu, or on Disney+ if you're outside the United States. You can bundle both services domestically for $9.99 a month with ads or $12.99 a month without — although, as someone who made their way through all 256 episodes on Hulu, I definitely recommend saving yourself hours' worth of ad breaks by splurging on the ad-free option. If you prefer physical media over streaming, you can also find the complete series on DVD, though thanks to the filmmaking methods of 20th Century Television, the viewing experience between the two will differ in a few key ways.
Two versions of M*A*S*H offer two distinct viewing experiences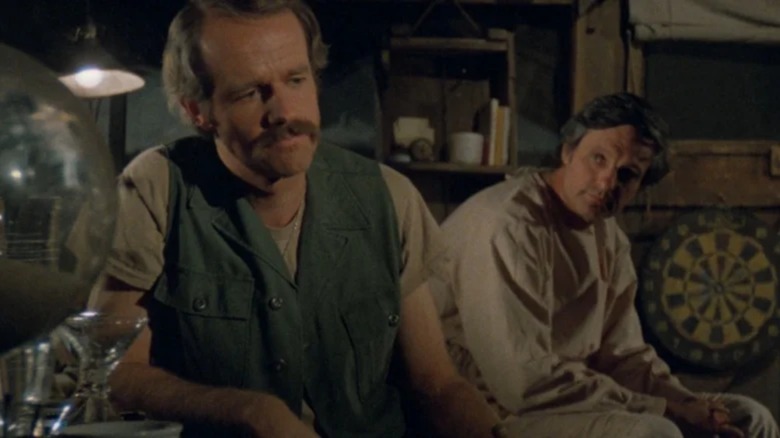 20th Television
This might not sound like a major change, but for a show as visually creative as "M*A*S*H" it makes an impact on the viewing experience — and can lead to continuity errors if a random background area is now visible in a shot. The DVD versions of "M*A*S*H" may not feature the remaster, but they also reportedly include the show's original aspect ratio. There's another key difference, too: the laugh track.
To laugh or not to laugh?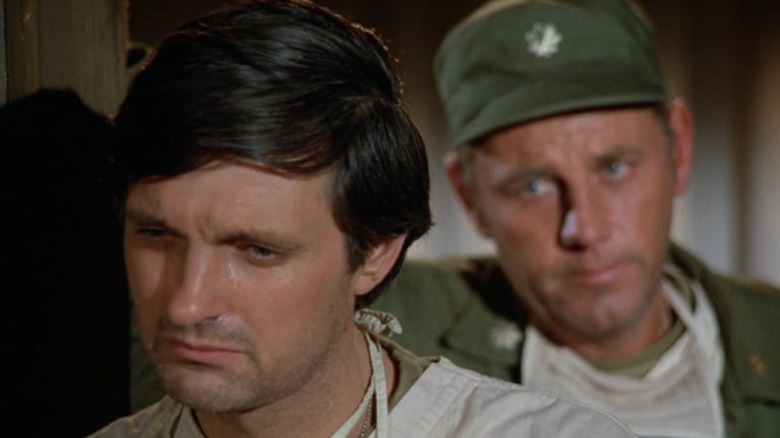 20th Century Television
Gelbart loathed the series laugh track, for good reason. He once told the Archive of American Television that it "cheapened the show" and "was out of character," and as "M*A*S*H" would go on to revolutionize the concept of the TV dramedy with deeply heartbreaking episodes about the price of war, his instincts proved right. "M*A*S*H" began dropping the laugh track in its later seasons — including, famously, in the ratings record-shattering series finale and the season 4 standout "The Interview" — but the sitcom fixture was tough to shake entirely.
In deference to Gelbart's vision for the show, the DVD version of the series reportedly includes an option for turning off the laugh track, which can be found in the "Language Selection" menu. For folks watching on streaming, though, that's not an option; in this sense, the version of "M*A*S*H" on Hulu is a bit more like the experience of the show's original run, while the DVD allows for a sort of director's cut experience of the show's audio.
However and wherever you choose to watch "M*A*S*H," just make sure to do it with a dry martini and a family-sized box of tissues handy — it'll make you cry in any aspect ratio.