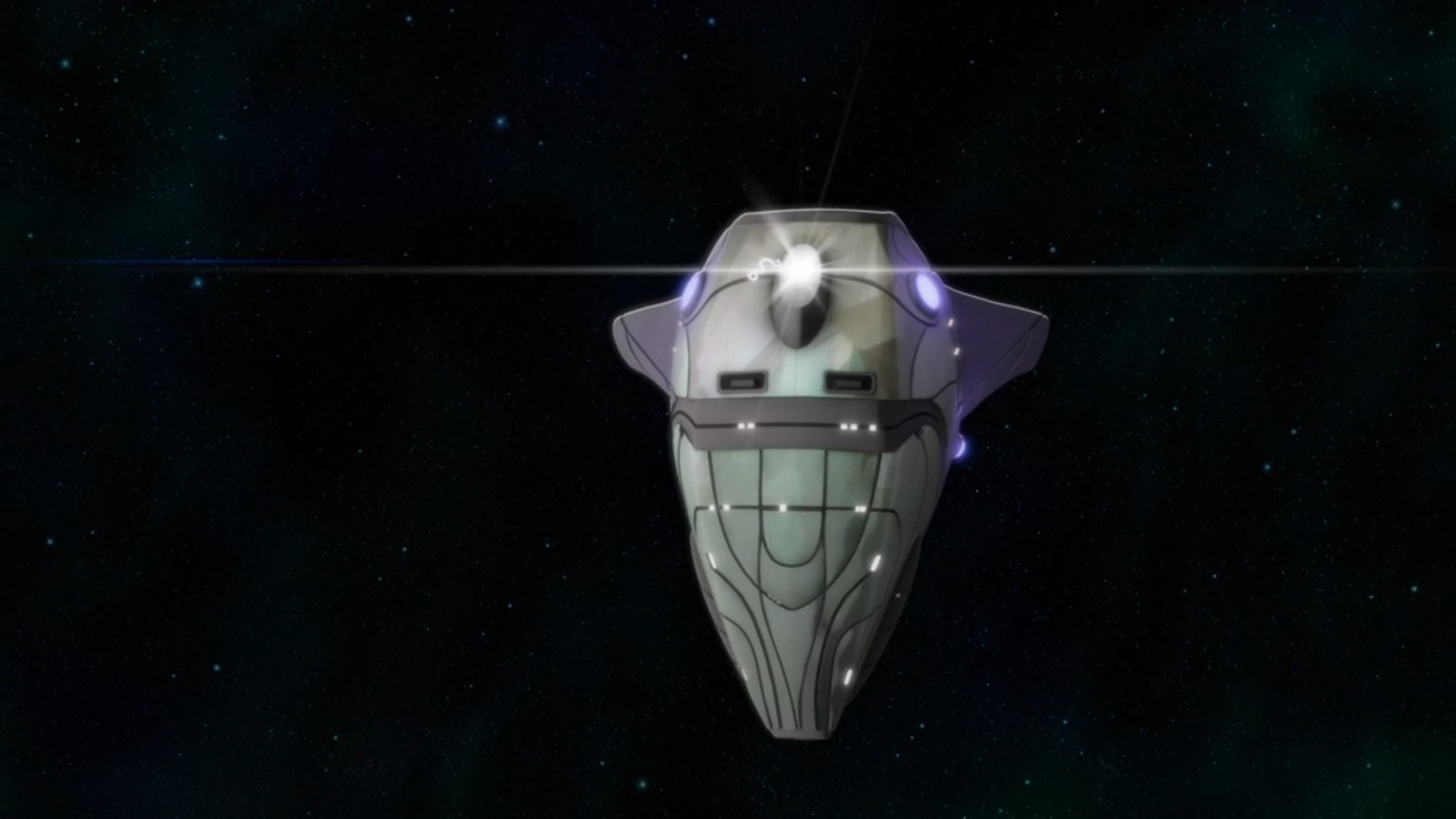 If it's starting to seem like the Cerritos crew tend to run afoul of quite a few evil sentient AI, that's because they do. One other possibility regarding that destructive ship could very well be AGIMUS, the computer featured way back in season 2 that attempted to conquer an entire planet. After manipulating a century-long war among the inhabitants, the Cerritos ended AGIMUS' reign of terror. Naturally, the team assigned to escort it back to Daystrom, Boimler (Jack Quaid) and Beckett Mariner (Tawny Newsome), crash onto another planet and are stranded with the overambitious computer. Hoping to be reconnected to a power source and exact revenge upon the galaxy, AGIMUS tries to divide the two friends against each other so it can sneak behind their backs, use their ship to build a new fleet of "murder drones," and conquer yet another star system — which it ultimately fails to do.
With its plans foiled, AGIMUS is finally shipped to Daystrom and locked up in the facility's aptly-named Self-Aware Megalomaniacal Computer Storage. We revisit this location when good ol' Peanut Hamper is added to the ever-expanding roster of inmates, where the two strike up a conversation and, like an evil version of the final moments of "Casablanca," AGIMUS extends an offer of friendship: "I think you and I could do awful things together." With its delusions of godlike grandeur and its ability to win other sentient robots to its cause, it's well within the realm of possibility that AGIMUS could have orchestrated a daring escape from Daystrom, along with a small army of likeminded AI that have a bone to pick with the universe's organics.
Could these troublemakers (or some combination of them) be behind such bold attacks? Stay tuned. New episodes of "Lower Decks" premiere on Paramount+ every Thursday.