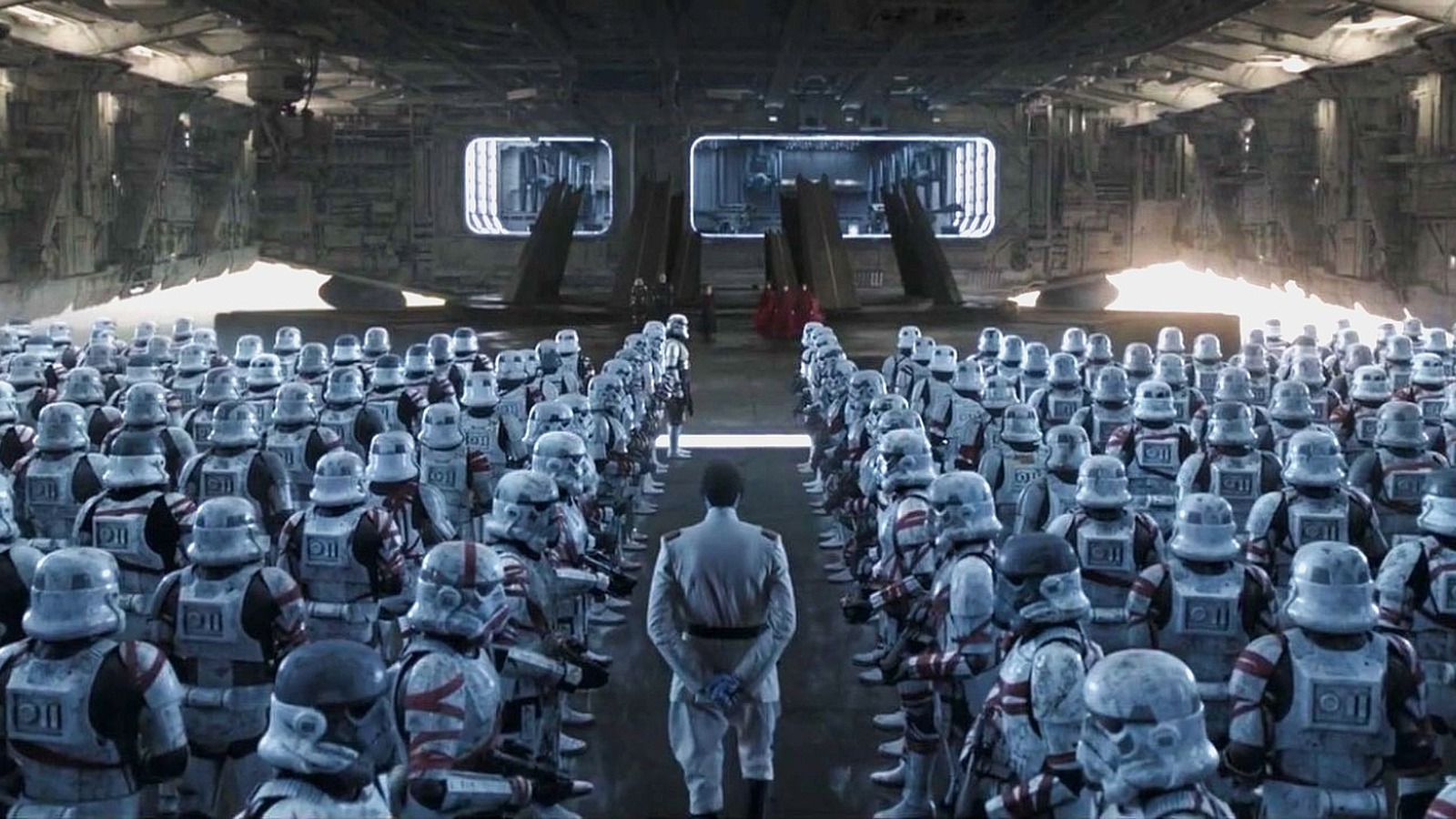 From the time that Ezra and Thrawn blasted into the unknown wilds of hyperspace at the end of "Rebels" to when Thrawn's faithful servant, Morgan Elsbeth, and her companions finally reach him in "Ahsoka," more than a decade has passed. One of the most brilliant military minds the galaxy has ever known has just been sitting on a desolate planet for at least 11 years with nothing but time to plot his eventual return. Sure, he had limited resources, which explains why the night troopers' suits look so ragged. But rest assured, with Thrawn's intellect and ability to outthink his opponent, these are not going to be your average stormtroopers. Rather appropriately, they don't look like your average stormtroopers.
Granted, Thrawn has a lot to be brought up to speed on. Palpatine and Darth Vader are both dead and the Galactic Empire that he knew is no more. The New Republic is attempting to restore order to the galaxy and the remnants of the Empire are scattered, unorganized, and far from the height of their power. Thrawn is well-positioned to fix all of that upon his return to the galaxy. It very much seems like series writer/director/producer Dave Filoni is gearing up for a loose adaptation of the classic "Heir to the Empire" storyline where author Timothy Zahn created the character of Grand Admiral Thrawn.
More than 30 years later, Thrawn has taken the spotlight in live-action, and these night troopers are along for the ride to help him execute his plan — whatever it may be. One assumes the final two episodes of the show's first season will pull the curtain back on that front.
"Ahoska" returns with new episodes Tuesday nights on Disney+.