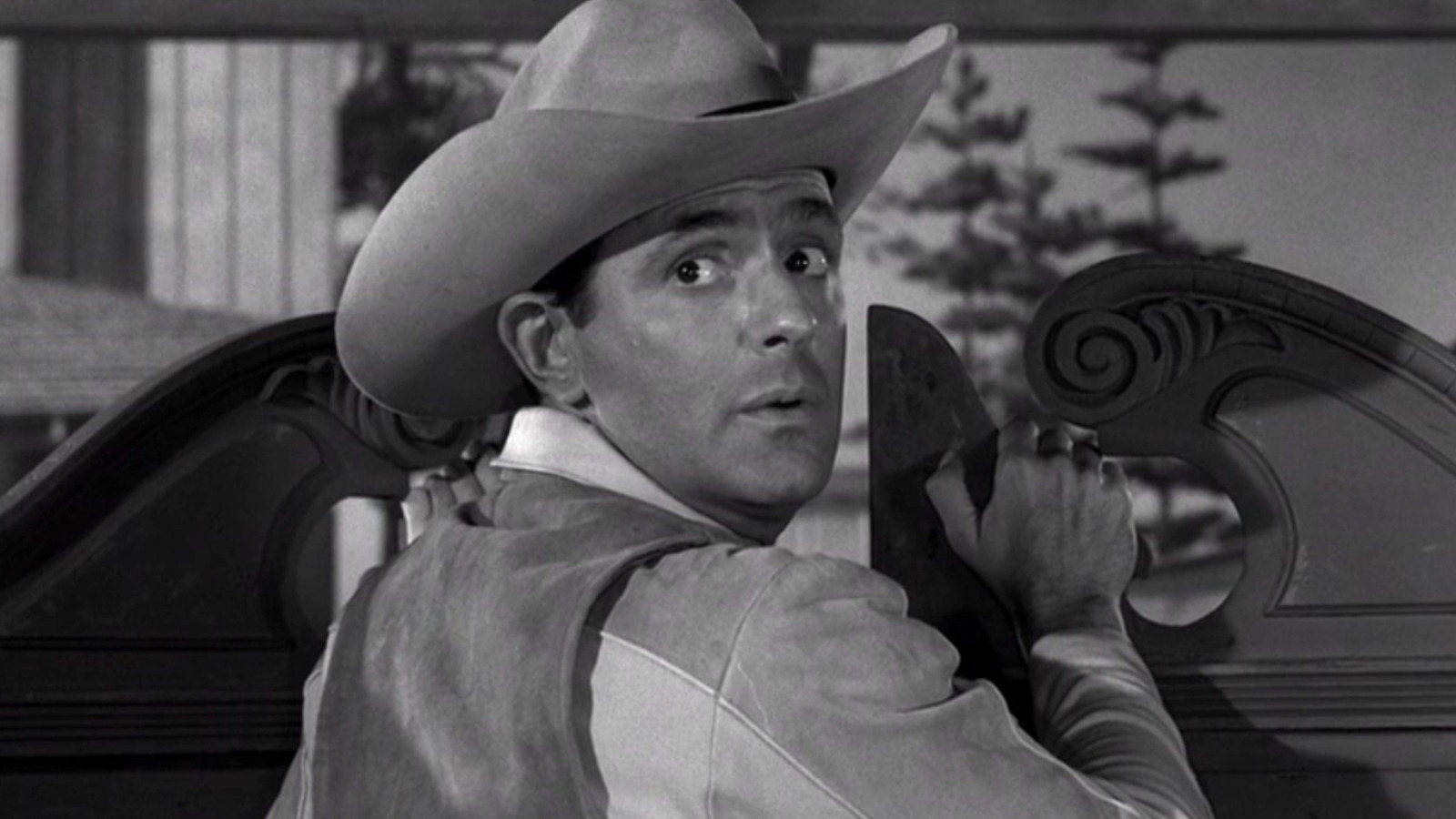 It's not a particularly subtle critique of the Hollywood western, but it's a half-hour episode of TV, so the screenplay — written by series creator Rod Serling, based on an idea by Frederic Louis Fox (who also wrote episodes of westerns like "Black Saddle," "Johnny Ringo," and "Man Without a Gun") — is understandably a little punchy. At the very least it's impossible to ignore Serling's main point: that Hollywood creates an image of history through its movies and TV shows, and since you can't assume everyone in the audience does any research on their own, filmmakers have a responsibility to get it right … at least some of the time.
But Serling was also interested in deconstructing the image of the Hollywood action star, who appears to be courageous and capable but is merely an actor playing pretend. "I used to think this about John Wayne all the time, who had fought most of our major wars," Serling says in The Twilight Zone Companion. "In truth, of course, they were fought on the backlot of Warner Brothers, in which the most deadly jeopardy would be to get hit by a flying starlet," said Serling, who was himself a World War II Army veteran. "And I always wondered what Wayne's reaction would be if he ever had to lift up an M-1 and go through a bloody foxhole on attack sometime."
The plight of Rance McGrew is the plight of any storyteller who takes their responsibilities for granted, and a helpful reminder that for every popular genre and fad in the entertainment industry, there won't just come a time to end, but there may come a time for a proper reckoning. It doesn't just matter if your movies and TV shows were popular, or even if they were well-made. It also matters that they were made by responsible people who cared about the impact their creations might have on the audience, and on the way that audience views history, the world, and the people who live (or have lived) in it.