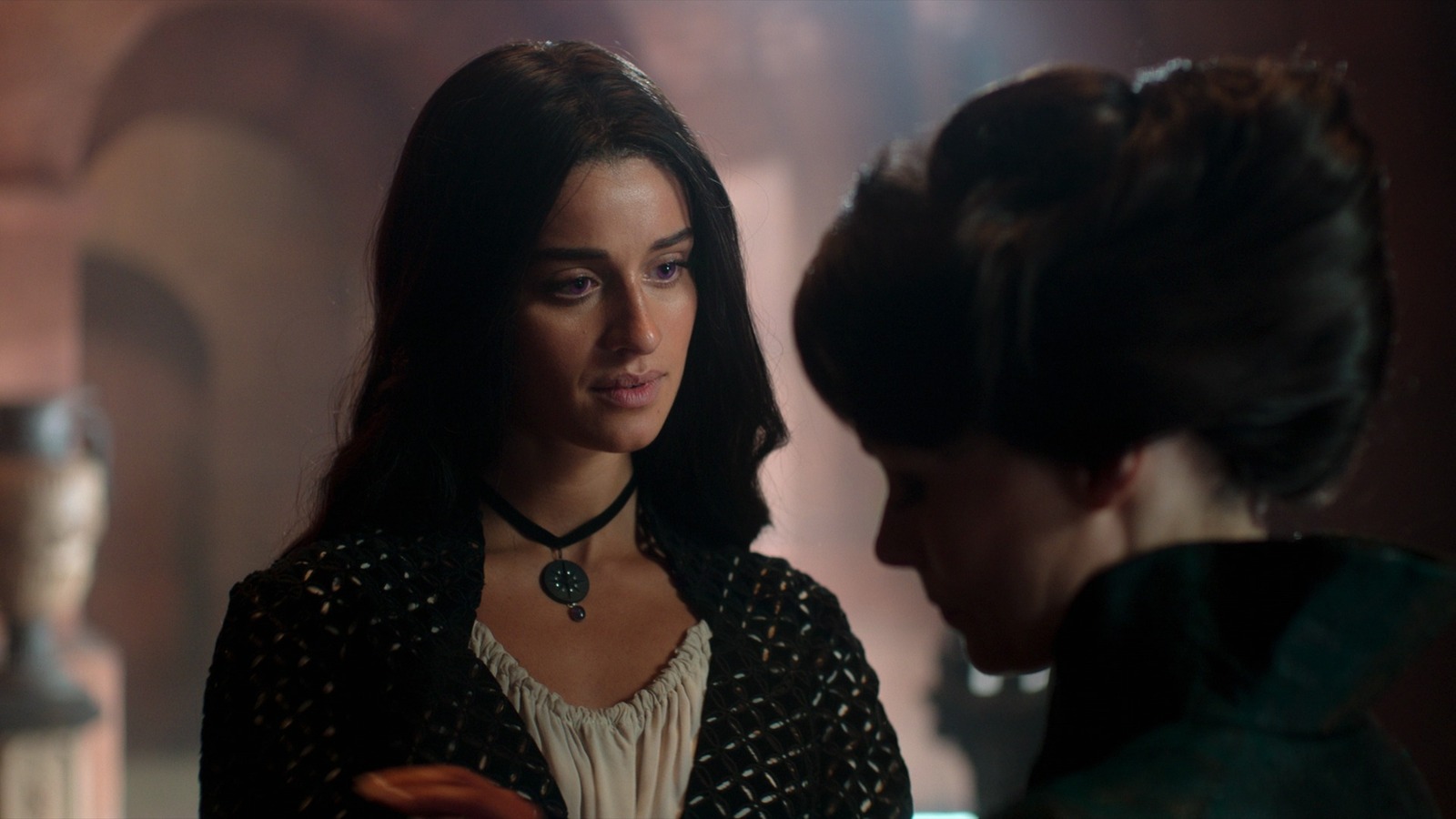 In her Telegraph interview, Chalotra explained that she was not too well-versed with the source material (at least to the point that her co-star Henry Cavill was, who's an ardent fan of the franchise) and the stress of showing up to such a big-budget production was stress-inducing for her. Chaltora talked about how she believed she "didn't think [she] was going to get through the first day of filming:
"All I've ever known was theatre. I haven't worked with a black box in front of my face, despite having come out of drama school and calling myself an actor. My mind was all over the place. I couldn't understand this way of working. I had to figure out what my process was quite quickly."
Thanks to her friend, and "Heartbeat and Virtues" actor Niamh Cusack's advice to play the scene and embrace the moment without worrying about being perceived, Chaltora was able to overcome the anxiety she mentions above. The actor also went on to talk about how one of the character's strengths is her beauty, which plays directly into her journey ahead, and how she did not "think [she] was right for this part." However, Chaltora was able to bring her unique vision to the role — one only has to view Yen's incredible character arc in the last two seasons — playing the sorceress with a brand of vulnerability that was both fierce and moving.
As it turns out, Chalotra's misgivings were in vain, as Yennefer feels incredibly organic to "The Witcher," as her story influences those around her in ways that feel authentic, just like in the books. While beauty is Yennefer's greatest strength, Chaltora also imbues her with guts and a complex heart, which helped elevate the character in relevant, meaningful ways.