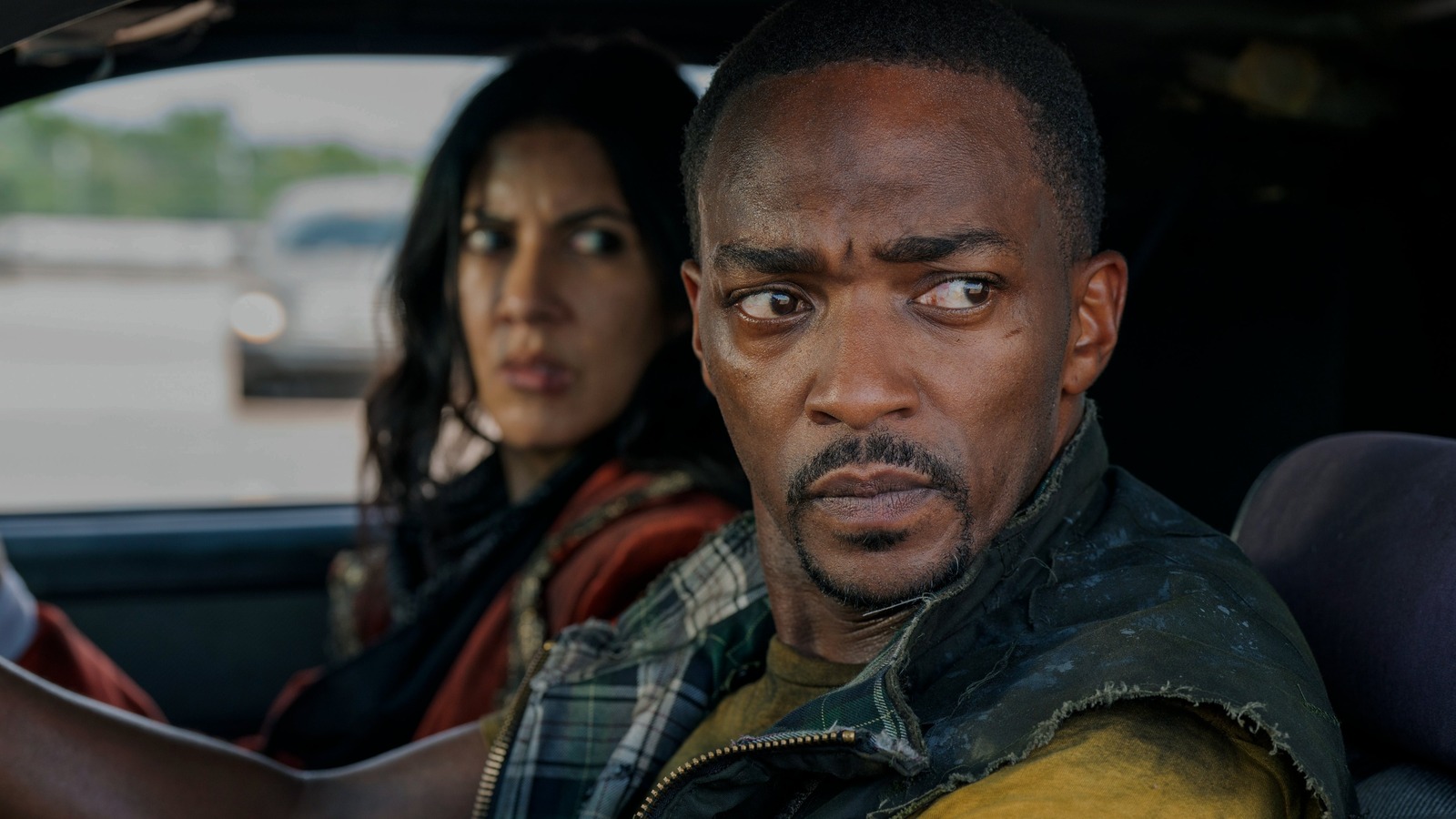 Kitao Sakurai ("The Eric Andre Show"), Maggie Carey ("The To Do List"), Alison Tafel ("Bojack Horseman"), Alyssa Forleiter ("Cobra Kai"), Francesca & Jacqueline Gailes ("She-Hulk: Attorney at Law"), Michael Jonathan Smith ("Cobra Kai"), Jude Weng ("The Good Place," "Only Murders in the Building"), Grant Dekernion ("The Righteous Gemstones"), Shaun Diston ("Wrecked"), Bill Benz ("Portlandia," "At Home with Amy Sedaris"), and Ify Nwadiwe ("@midnight," "Critical Role") are just some of the credited writers and directors. The Writers Guild of America is currently on strike and one of the main points of contention is the need for writers room staffing minimums. "Twisted Metal" is the perfect example of why having a variety of diverse, talented voices on staff is always a good thing.
These brilliant people made up the writers room of season one. We just want a fair deal so we can all get back to work, and work together to keep making amazing shows like Twisted Metal.

I hope the AMPTP comes to the table in a real way, and soon. pic.twitter.com/O6UczWKDas

— Michael Jonathan (@beardymcwhisker) August 10, 2023
I was too poor for a gaming console of my own, so I only got to play "Twisted Metal" whenever I was hanging out with my kids in my neighborhood who had it, which usually meant kids who viewed Fred Durst from Limp Bizkit as a God or recreationally ate worms on the playground to freak people out. Obviously, I'm not trying to generalize all fans of the game as a bunch of worm-eaters mad at their dads, but the nu-metal era where "Twisted Metal" thrived was a disastrous time, and had this show been staffed by people who all share the same perspective and lived experiences … this could have been an edgelord slog. Instead, we have jokes that are so clearly written by a variety of people with a wide sundry of what they find funny. Comedies also run the risk of feeling too "samey" when one person is in charge of the jokes, but "Twisted Metal" is not that show. 
As far as I'm concerned, Peacock has been the underdog in the streaming wars with consistently great original series (for the love of all that is holy, please watch Craig Robinson's "Killing It"), and "Twisted Metal" is truly something special. The season finale perfectly set up season 2, which we better get (with WGA demands met, of course), or I'm going to have to invest in an ice cream truck and launch napalm cones about it.