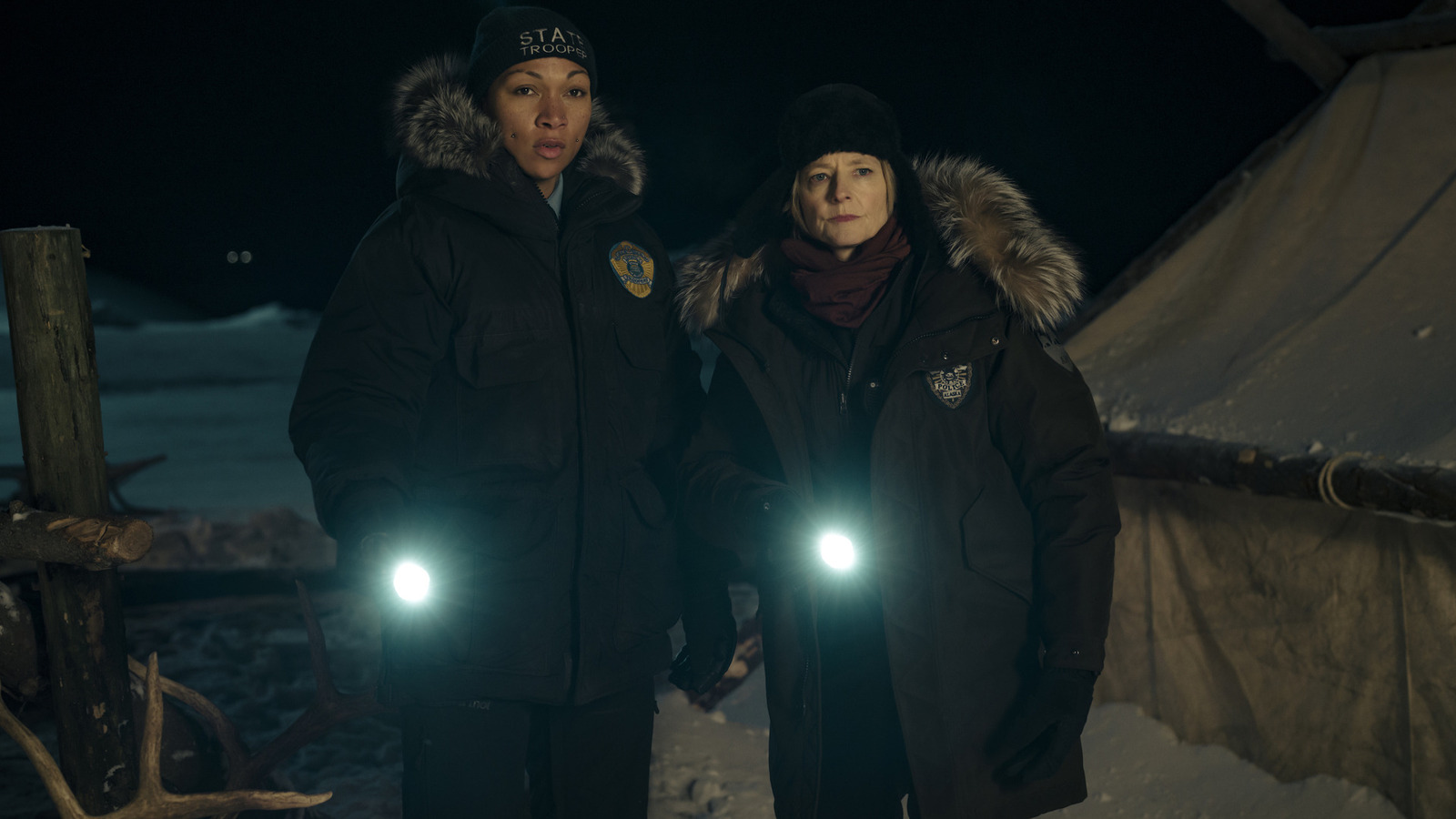 If you ever found yourself wondering what the big deal was about the recently-concluded WGA strike, well, it was all worth it so we could protect the writers, allow them the space to come up with lines of dialogue like, "We've got five bodies frozen into a giant block of flesh, and no answers," and hand it over to an actor of Jodie Foster's caliber to deliver with all the quiet ferocity that only she can do. Yes, I'm slightly obsessed with this entire homicidal visual and I make no apologies for it!
Season 4 of the anthology series "True Detective" sees Foster and Kali Reis' police detectives tasked with untangling a frightening web of death in the wilds of Alaska — you know, the frozen state known as the "Land of the Midnight Sun" and the perfect setting for a season titled "Night Country." Consisting of six total episodes, this season comes from Issa López, the writer/director known for 2017's "Tigers Are Not Afraid." In addition to Foster and Reis, the cast includes Finn Bennett, Fiona Shaw, "Doctor Who" veteran Christopher Eccleston, Isabella Star LaBlanc, John Hawkes, and more.
Fans can look forward to the season 4 premiere to debut on HBO and on Max starting Sunday, January 14, 2024 at 9 PM ET.
When the long winter night falls in Ennis, Alaska, the eight men who operate the Tsalal Arctic Research Station vanish without a trace. To solve the case, Detectives Liz Danvers (Foster) and Evangeline Navarro (Reis) will have to confront the darkness they carry in themselves, and dig into the haunted truths that lie buried under the eternal ice.