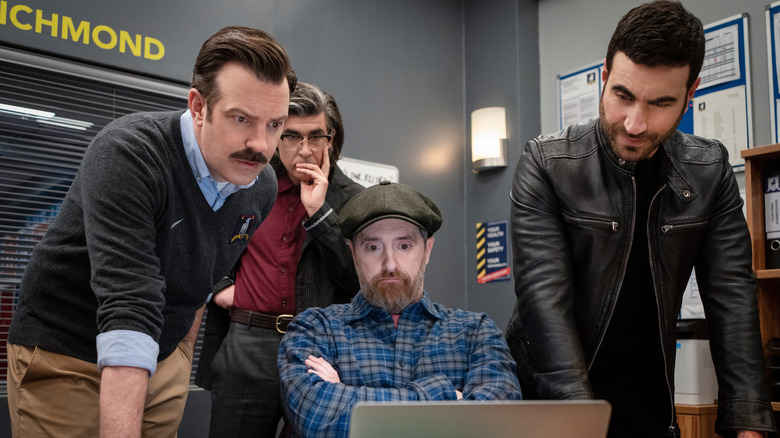 The post contains spoilers for the 'Ted Lasso' season 3 finale.
The Season 3 finale of "Ted Lasso" — which could very well also be the show's series finale — is finally here. Considering its length and number of details to iron out, it's safe to say there was room to laugh, cry, and gently judge the show's jokes as usual. But while you were doing all of that, you might have noticed some old characters making a resurgence in the show's final moments.
You see, the show's only constant couple – yes, you guessed it: Beard and Jane – finally tied the knot at the end of the final episode, which is a pretty major in-universe event. And the guest list is as far-fetched as expected, with the entire AFC Richmond squad present plus two key characters from Season 2 favorite 'Beard After Hours'. It's a great little callback that revisits some characters we warmed to during this wild episode. But who are we talking about exactly?
Remember when Beard got entangled in an awkward relationship between a woman who kept her lovers' pants and that woman's seemingly deadly boyfriend? The one who chased Beard through the back streets of London before revealing he had Beard's wallet the whole time and was just trying to return it? Their names are Mary and Darren, and we catch a glimpse of them in their best clothes just before the scene shifts to Ted on his plane. In the quick shot, Darren even has a baby in a carrier on his chest. Good for them.
A classic episode of a classic movie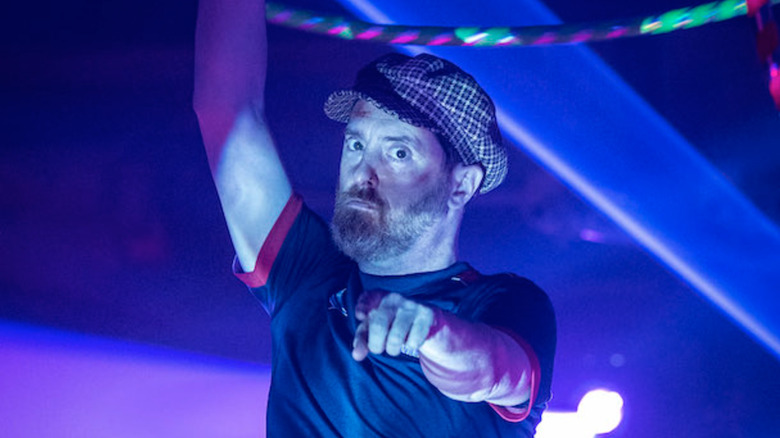 "Beard After Hours" is absolutely the episode giveaway that keeps on giving when it comes to "Ted Lasso." Martin Scorsese's version of the classic "After Hours" has been tastefully and cleverly done, expertly responding to Beard's weirdness and thus the uniquely weird evening genre. he could evoke. That's what makes the original film so brilliant in its execution, playing to the strengths of its lead role, Griffin Dunne's Paul Hackett. Having "Ted Lasso" follow suit not only makes sense, but it's clear that it produced comedic, dramatic, and emotionally strong results.
In Hunt's eyes, the intent of the episode was to pressure a stone into making a diamond, so to speak. The writer-actor told TVLine about the process in September 2021:
"The idea was to really run Beard through the mud, but in the end, give him release from that. It's not necessarily a happy ending, but definitely an opportunity to shake things up. And that comes, in largely from the fact that me, Joe and Jason had all met in Chicago at the time, but we cemented our friendship [doing comedy] in Amsterdam. And in Amsterdam, we learn that a dance party is good for the soul. No matter what kind of hard times you're going through, if you can have an evening with friends and really get lost in the music, that's just good for you, you know?"
Happy forever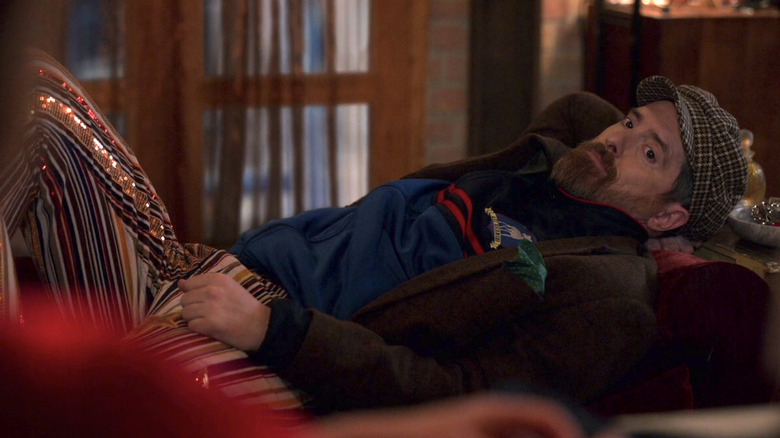 In the end, it's nice to see Beard carve out a life that's right for him, even if it means breaking his co-dependencies with Ted. He and Jane are clearly meant to be, so their mystical, magical wedding in the wilderness feels completely normal despite being otherworldly in character. After all, we know from "Beard After Hours" that these two were in it for the long haul. Ah, the beauty of storytelling.
Ted Lasso is available to stream now on Apple TV+.
Read this next: What Ted Lasso is right (and wrong) about football, uh, football
The post Ted Lasso's finale brings back unexpected faces for a key scene appeared first on /Film.