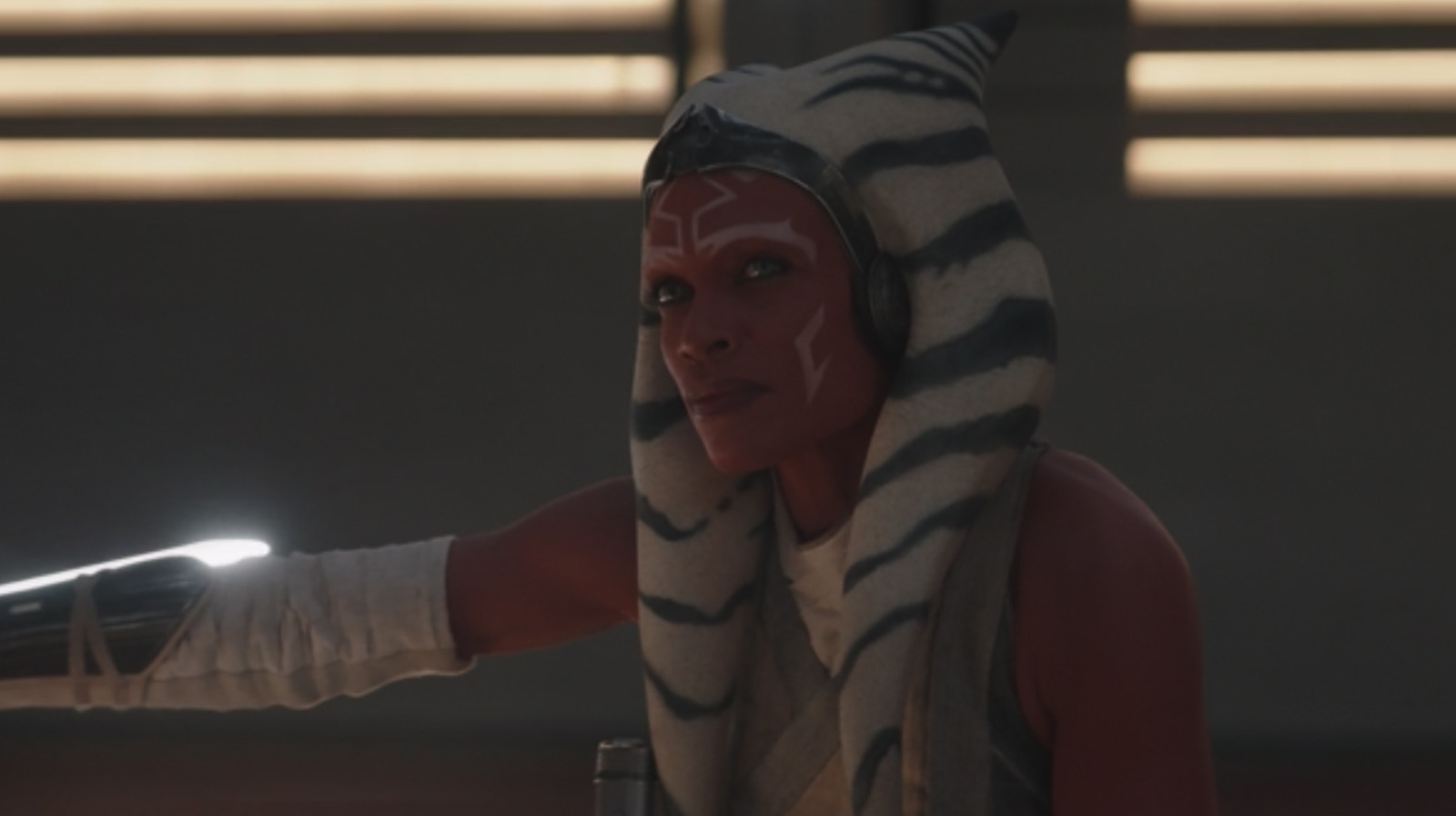 For the penultimate episode of this show, it's really interesting that we didn't get a more definitive cliffhanger to carry us into the finale. But it does leave us quite a few questions left to be answered. Where is Baylan Skoll really heading? What is the mysterious cargo that Thrawn is loading, and how will that affect his plans when he gets back to the galaxy? How will everyone get back home if Thrawn leaves them stranded? It's really tantalizing stuff, and it feels like we'll likely get a super-sized episode next week just to answer all of the dangling questions.
There's so much to love in this episode, too. Ezra Bridger is one of them. He's truly embodied the Jedi spirit in the way Luke Skywalker does, eschewing his lightsaber for the Force. "The Force is my ally" he tells Sabine, which makes one wonder if he's been in contact with the Force spirit of Master Yoda again.
This episode had a wonderful pace and pulse, but a lot of that is driven by the Kevin Kiner-led score, picking up hints of Ahsoka's themes and Thrawn's haunting organ, not to mention a flourish of classic themes when C-3PO arrives. The score is doing so much of the heavy-lifting of the episode, and Kiner should be proud of the work. He's scored more "Star Wars" than anyone on Earth, and he deserves all of the accolades, even if it's just for this single episode.
My curiosity for this episode, though, peaks when I realize how happy an ending it has. We have one episode left, and it seems like everything is going to be okay. I've seen Dave Filoni's work in the past, and with Jon Favreau already on the record saying he had to write the fourth season of "The Mandalorian" in tandem with this to keep the threads straight, as well as promising a New Republic movie from Filoni, I wonder how much resolution we're actually going to get in the finale. It's going to be a long week until we find out.
The finale of "Ahsoka" premieres next Tuesday night on Disney+ at 9pm ET/6pm PT.