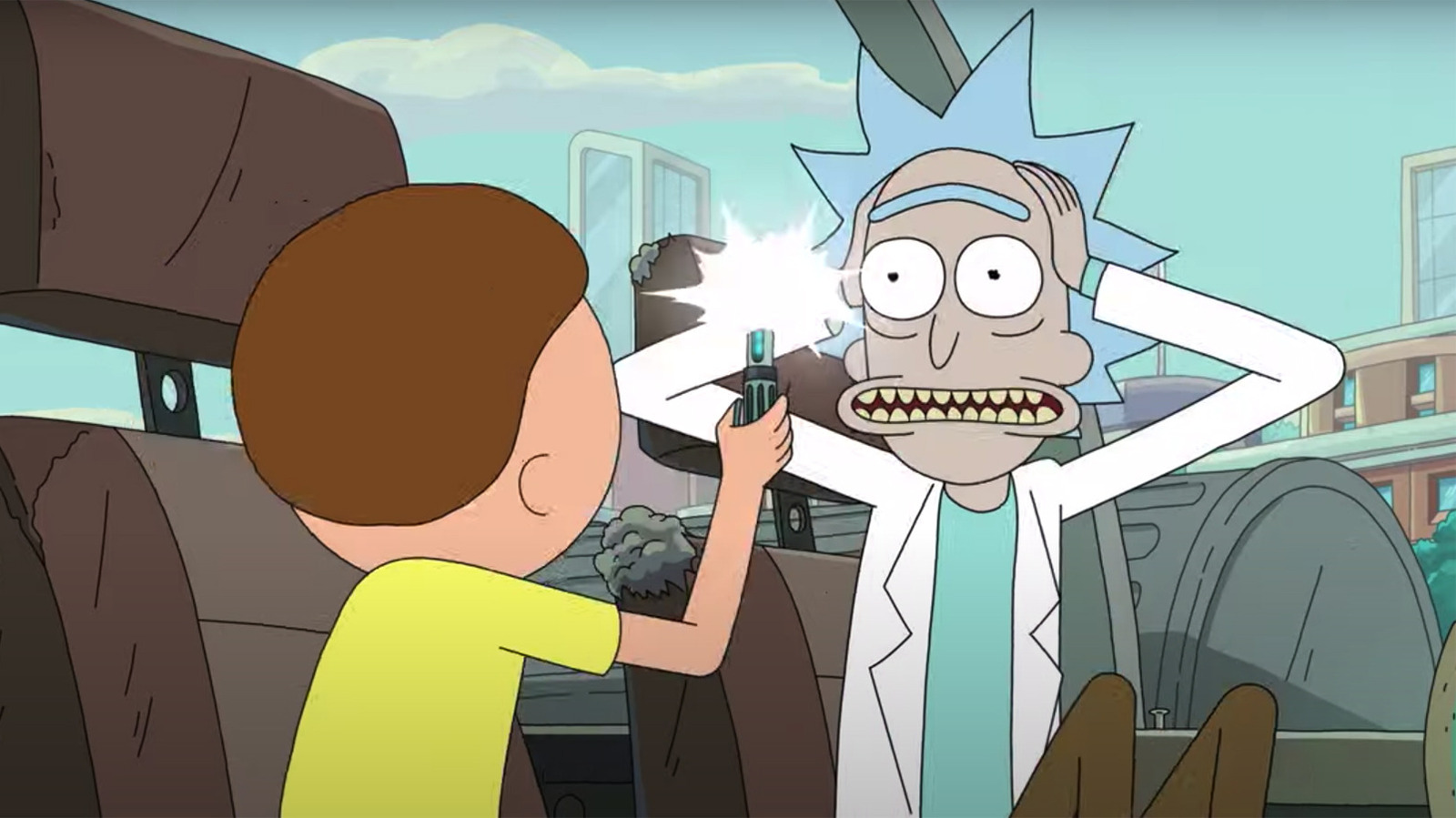 Of course, since this is a teaser trailer for the arrival of season 7 in October, there are only snippets of the universe-hopping sci-fi shenanigans that populate every season of "Rick and Morty." With an assist by Motörhead's classic song "Ace of Spades," there's plenty of insanity on display. Aside from Rick appearing as a leg in the opening, there's a quick flash of a bunch of wild imagery, including Morty and his sister Summer snowboarding down a snowy mountain on their own tongues, Rick with Morty as a canine on a leash at a fancy dog show, the return of Birdman, Jerry looking like Jean-Claude Van Damme, zombies (including a zombie hologram), and so much more. Even Mr. Poopybutthole is back! And that famous spaghetti!
As far as the story is concerned, clearly there will be some evolution of the story involving the alternate Rick who killed Rick Prime's wife. Granted, there's always a bunch of unrelated episodic antics to drive the rest of the show, so we'll see how much progress is actually made on the serial narrative. The real test will be whether there's any noticeable difference in the show in the wake of Justin Roiland's absence. All of this comes after Roiland was accused of domestic battery, corporal injury, false imprisonment by menace, violence, fraud, or deceit, and other inappropriate behavior, which resulted in Adult Swim severing creative ties with him. But since we've heard that Roiland wasn't integral to the show's creative direction for awhile, there might not be anything that really changes, other than the voices.
"Rick and Morty" season 7 premieres on Adult Swim starting on October 15, 2023 at 11pm ET/PT.