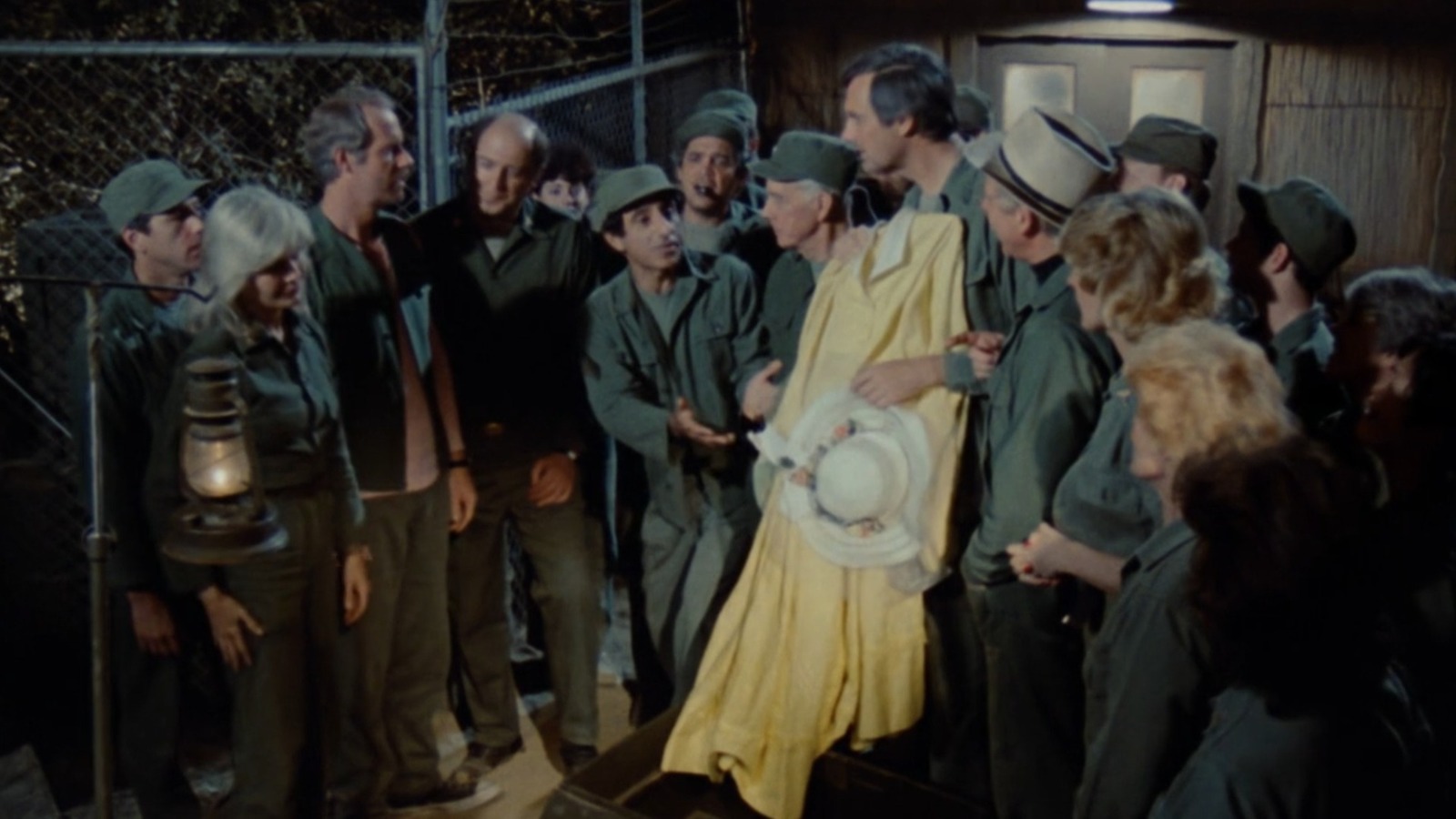 It's no surprise that Alda's Hawkeye shows up in all 256 episodes of the long-running series, not just because he's the show's protagonist, but because he's such a ham. The witty surgeon covers up for his fears and heartbreaks by joking a mile a minute, and you get the sense that if everyone stops paying attention to him for too long, he might just fall over and die.
The actor literalized Hawkeye's neuroses in the season 4 episode "Hawkeye," in which the titular character, concussed, ends up in the home of a local South Korean family. His limited knowledge of the Korean language means the group can't communicate, and the head injury means he can't fall asleep, so Alda ends up monologuing through the entire episode, going through a wide range of emotions all the while. Not only was Alda talented enough to hold "M*A*S*H" together through its many iterations — he was also talented enough to headline an episode where no other cast members appeared.
Alda eventually became a writer and director on the series, and along with executive producer Burt Metcalfe, he helped shape the show in its later years. As "M*A*S*H" experimented with the boundaries of the sitcom format over the years, it aired several episodes that took an unusual approach to an episodic story, including "Point of View," which was shot from the perspective of a bedridden patient, "The Interview," a black-and-white documentary, and "Follies of the Living – Concerns of the Dead," in which a feverish Klinger communicates with ghosts. No matter how experimental the show got, though, Hawkeye always made an appearance, quipping his way through a seemingly unending war in an all-time great performance by Alda.