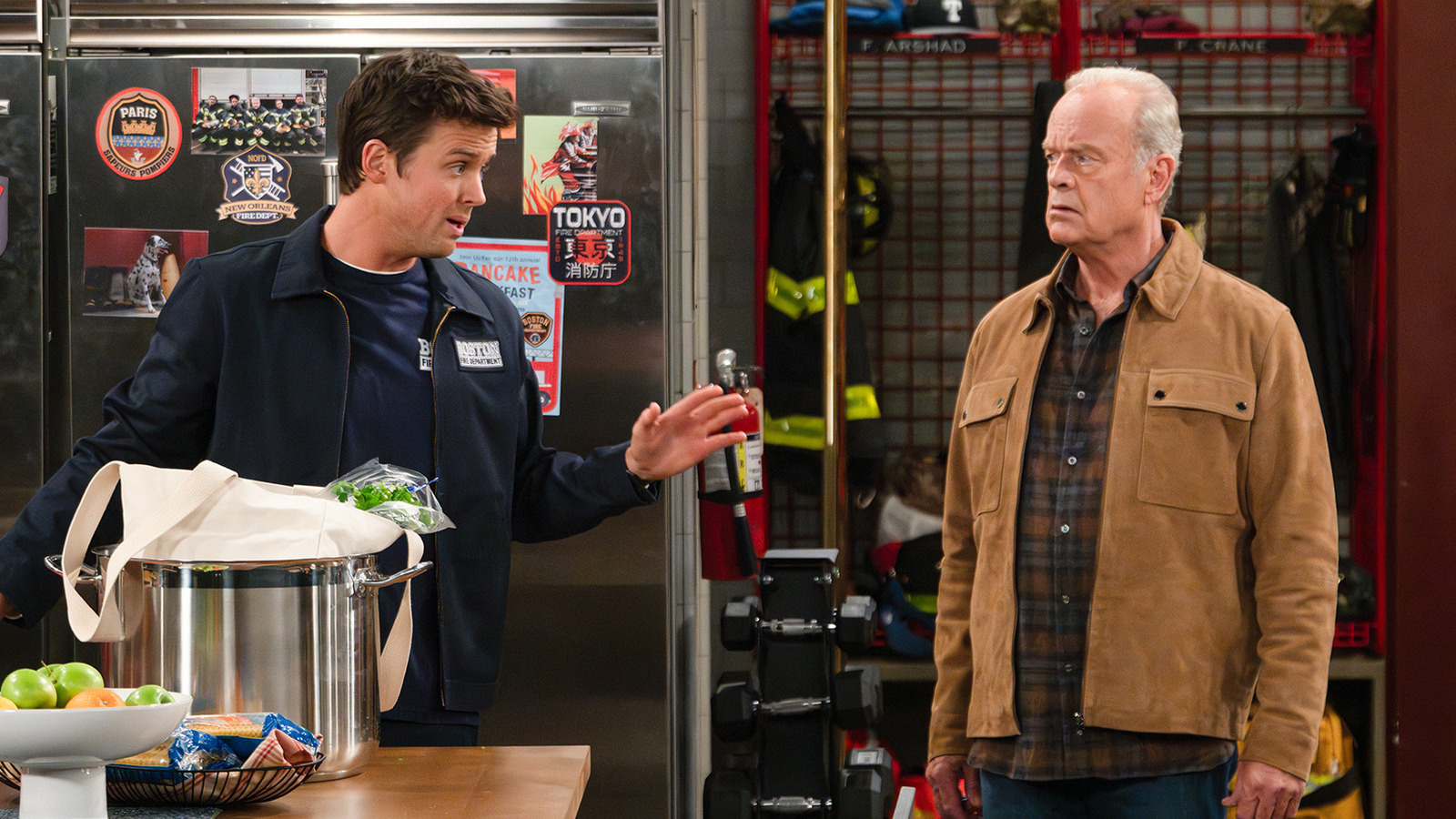 As the original series went on, the titular doctor's snootiness remained unchanged. The season nine episode "Love Stinks," kicks off with Frasier crestfallen to have discovered a bathroom "graffito" at his work which characterizes him as a "snob." Throughout the episode, Frasier's ego becomes increasingly bruised as more and more additions are made to the offending Latrinalia, with the psychiatrist noting that he's "read anthologies with fewer contributing authors." But by the end, Frasier becomes the popular everyman he thought he wanted to be, only to resent having to make small talk with people with whom he has nothing in common — essentially reaffirming that Frasier is and always will be a bit of a snob.
In Seattle, Frasier's equally pretentious brother Niles (David Hyde Pierce) provided him with not only the perfect banter partner, but with an enabler of his own snootiness. The interactions between the pair made for some of the show's best and often wittiest writing. Take the opening scene from "Love Stinks," for example, in which Frasier claims he's always striven to embody the line from Rudyard Kipling's poem "If—": "If you can talk with crowds and keep your virtue, Or walk with Kings — nor lose the common touch." According to Dr. Crane, his "maligner" would have found this a more apt characterization if he really knew Frasier, to which Niles replies, "Assuming he's familiar with Kipling," prompting his brother to add, snidely, "What are the odds." It's an amusing, tightly-written, and witty scene that showcases how "Frasier" treated its protagonist's snobbery throughout — as a joke that Frasier will never get.
In the revival show, however, the writers seem to want to force a confrontation between the doctor and his own hifalutin tastes, and perhaps somehow "fix" Frasier.