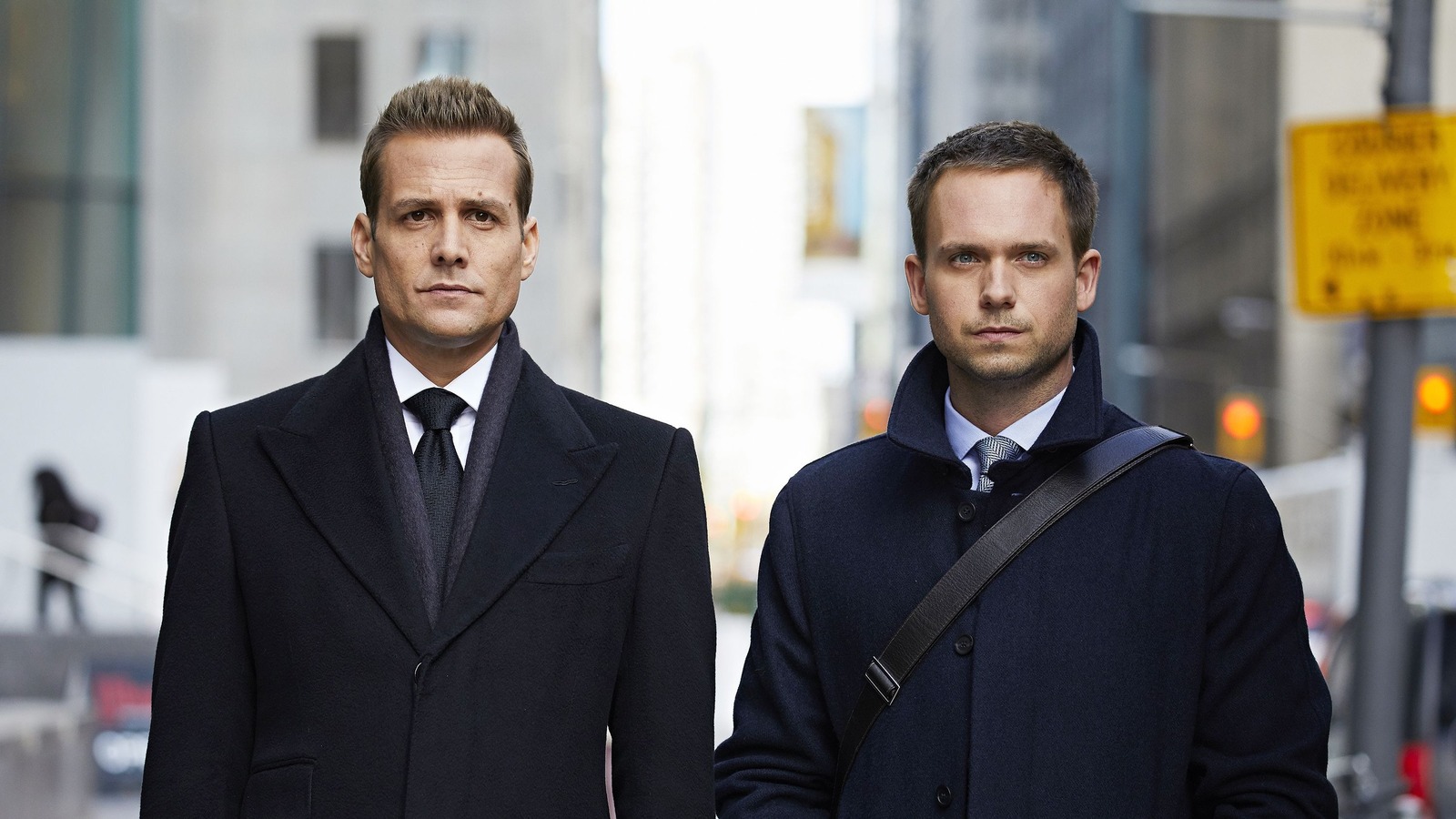 Originally, "Suits" wasn't designed to be a legal drama. Korsch had used his own background in finance as the basis for the show when he was still trying to figure out how to transition from being a businessman to a writer, and eventually, a showrunner. "Every showrunner has their different path to how they get there," Korsch once told Collider. "Mine was different than most of the showrunners that I know, in that I came from a different career."
He continued, explaining that people in his real life eventually became the inspiration for the dynamic power duo of Harvey and Mike:
"I went to business school. I was a finance major. I worked on Wall Street as an investment banker, which is the basis, by the way, of 'Suits.' It was originally written that they were investment bankers on Wall Street. I worked for a guy named Harvey, I had a good memory, and I had a dalliance with marijuana. A lot of the basis for the show is from that."
Wisely, Korsch ultimately followed his instincts and changed the entire direction of the show. "Suits" probably wouldn't have had the same appeal if it focused on Wall Street bankers. With the law, there's always a chance that these high-power attorneys could actually be there to dole out a little justice for the greater good. The change was well worth the risk and Korsch stands behind the decision:
"I was like, 'Look, I don't know if I'm right or not, but if this thing fails and we did what I thought we should do, I can live with myself. But if it fails and I listened to someone else telling me to do something against what my insides were screaming at me to do, I would never forgive myself for that.'"
"Suits" is currently streaming on Netflix.