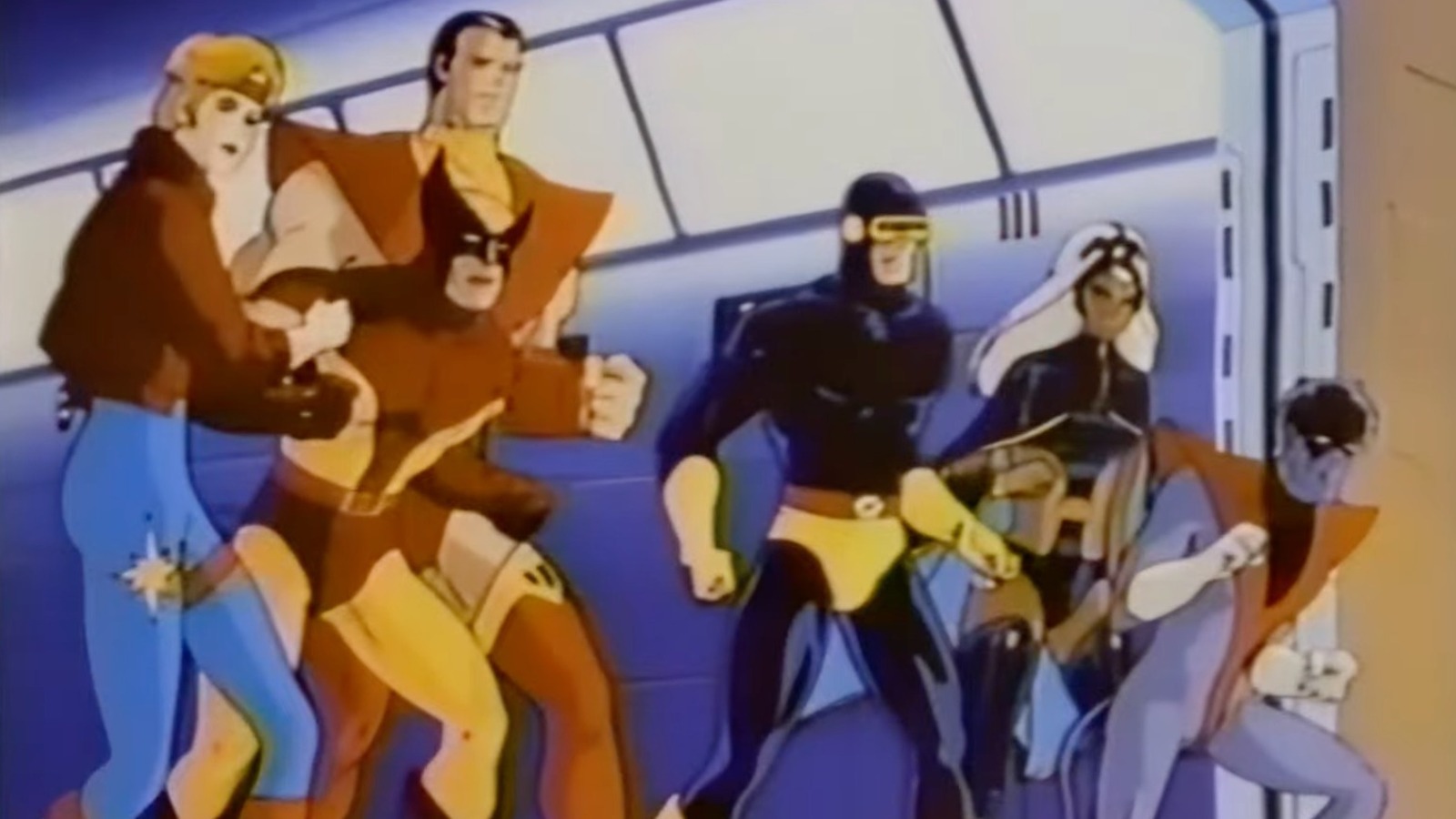 Compared to "Pryde," the 1992 "X-Men" is more naturalistic. Using that word to describe such a flashy and bombastic show might sound crazy, but it comes down to the X-Men themselves.
In the 1992 show, the characters talk and feel more like real human beings, with interior lives and thoughts beyond being superheroes. In "Night of the Sentinels," Jubilee first meets Storm and Rogue when they're at the mall, shopping and dressed in normal clothes. When Wolverine later needs to blow off steam, he goes to a bar and plays some pool. As an isolated story, "Pryde" has only a few traces of characterization; Kitty overcomes her fear of Nightcrawler's demonic appearance and accepts him as a friend, while Wolverine gets over his standoffishness and concedes that Kitty might make it as an X-Men after all.
The dialogue in "Pryde" is also stilted and over-describes (though this might just be because of all the exposition it has to dispense). It actually winds up semi-resembling the verbose, melodramatic writing of "X-Men" Chris Claremont, minus the literary flair, humor, and sensuality that elevate his stories.
In short, the two cartoons are products of their time; like many kids' shows of the 80s, "Pryde" is both so earnest and weird that it becomes camp. The 1992 "X-Men," though, is all about being edgy and cool. Compare the cheesy theme song composed for "Pryde" to the rousing instrumental opening of the 1992 show.
A remastered official release of "Pryde" probably isn't forthcoming, though low-quality scans still exist. While not spectacular on its own terms, it makes for an entertaining historical footnote.