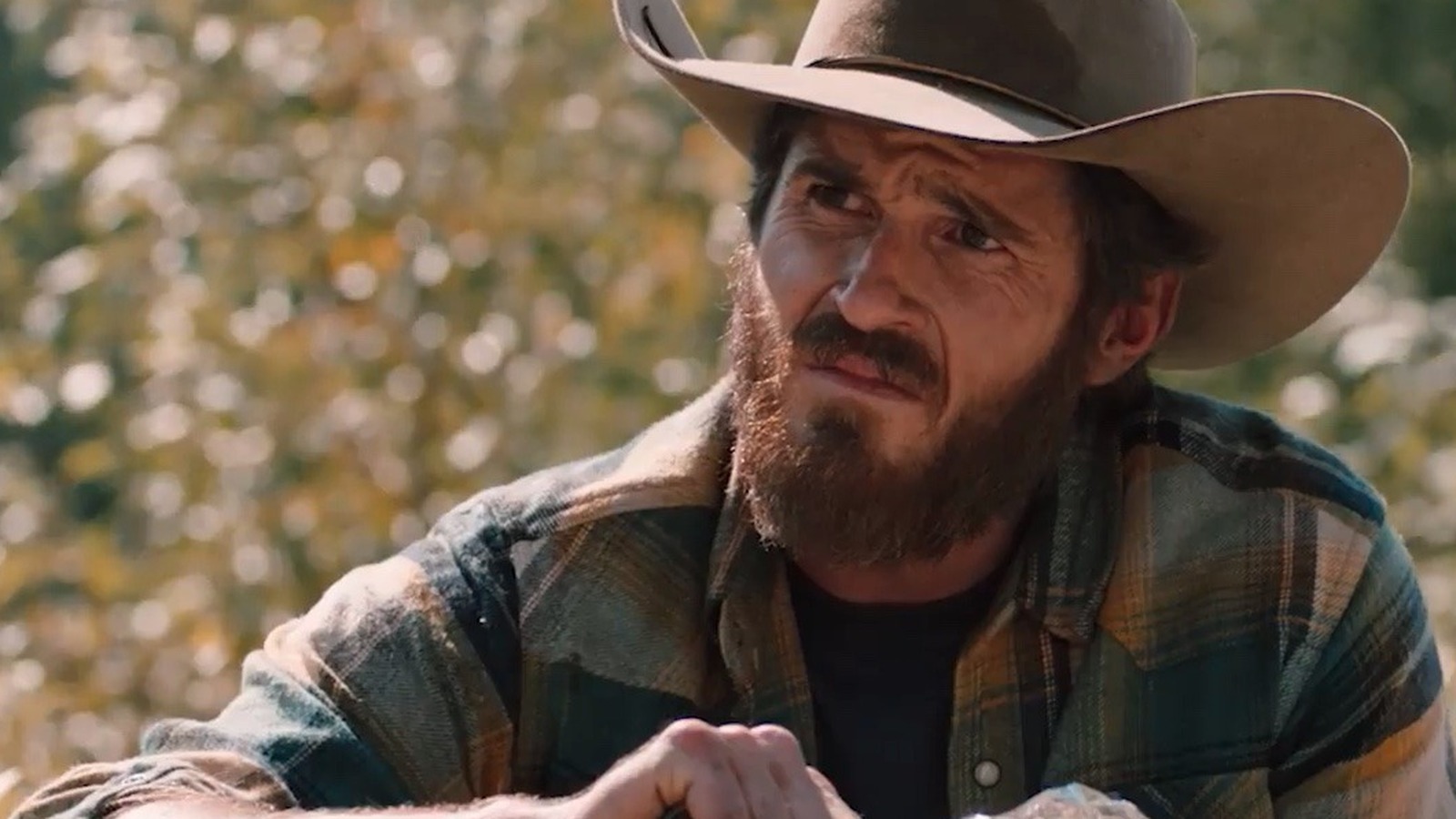 Lee Dutton was the eldest son of John Dutton III. A Livestock Agent, he worked on the ranch with his dad. In fact, he's so devoted to the Yellowstone ranch and to his family that his younger brother Kayce Dutton (Luke Grimes) gives him a hard time about it as they sit outside having lunch in the very first episode, "Daybreak." 
In the episode, some of the Yellowstone cattle wander onto land adjacent to the ranch. This land, however, is part of the Broken Rock Indian Reservation. The Duttons come back to the border at night to get the cattle back, but the people on the reservation already knew they were coming. The Broken Rock police show up and try to calm things down, but during those moments, Lee Dutton is shot by Reservation resident Robert Long (Jeremiah Bitsui).
Kayce shows up to try to keep the situation from getting worse, but things get complicated very quickly. Robert Long just happens to be the brother of Kayce's Native American wife Monica (Kelsey Asbille). Poor Lee Dutton lies dying on the ground while Robert pulls the gun again. Kayce jumps in and shoots his brother-in-law Robert dead. Despite his efforts to save his brother, Lee doesn't make it, and Kayce has to bring his body back and tell their father.
It was a sad and quick end for Lee Dutton, not even making it to the second episode. That said, he does show up in photographs in season 2, and the character is played in flashbacks from the 1990s by Kip Denton. Annable also returns to give Kayce a message in a vision quest in the season 4 episode "Gray on the Streets and Weeds on the Rooftops."
"Yellowstone" is currently streaming on Paramount+.