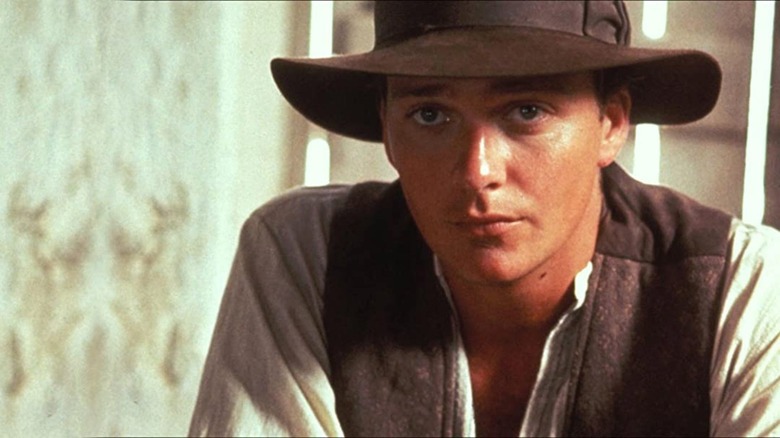 lucasfilm
In the early 90s, viewers were treated to "The Young Indiana Jones Chronicles" – which has now been retitled "The Adventures of Young Indiana Jones". These adventures explored the early adventures of everyone's favorite archaeologist, long before he chose this as his profession. The series is split with two actors playing Indy, the youngest, Corey Carrier, examines Indiana Jones during his school days, taken around the world by his parents with a tutor in tow. These episodes brought him into contact with everyone from Theodore Roosevelt to Pablo Picasso, and were nothing short of charming. Sean Patrick Flanery starred as Indiana Jones in his late teens and early twenties, part of the role River Phoenix originated in "Indiana Jones and the Last Crusade." Originally, each episode came with an intro and outing of a one-eyed 80-year-old Indiana Jones played by George Hall. These were removed in the 2007 DVD releases, where George Lucas recut the episodes in chronological order, creating 22 mini-film episodes of the series.
Few realize how influential and important "The Adventures of Young Indiana Jones" is to the story of George Lucas' drive to augment the tools used by filmmakers. To film these lavish period pieces on a shoestring budget, George Lucas had to push the boundaries of what was possible with early computer-generated effects and set extensions. Despite the 30 years since the show aired, the effects hold up admirably.
It also brought Lucas into contact with many people who would develop the "Star Wars" prequel trilogy, from producer Rick McCallum, cinematographer David Tattersall and stunt coordinator Nick Gillard to actors like Pernilla August and Oliver Ford Davies. and more.
Since these revised Indy mini-movies are appearing on Disney+ for the first time, we've picked out the six most important episodes you might want to watch as you count down to "Indiana Jones and the Dial of Fate." , although it must be said that each the episode is worth your time.
my first adventure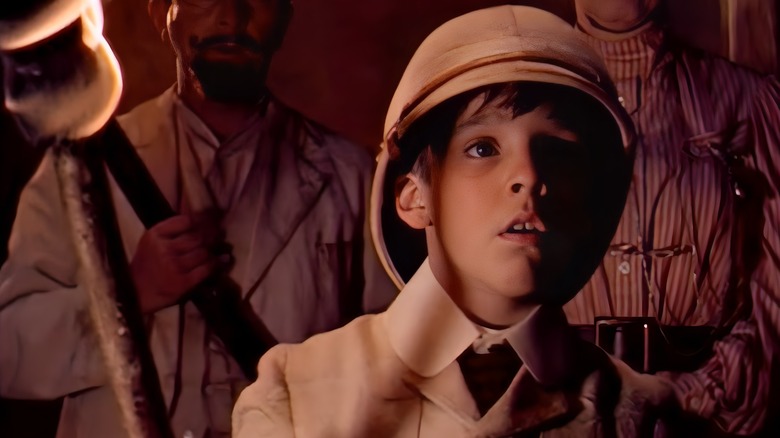 lucasfilm
Exactly as the title suggests, "My First Adventure" is the first adventure of young Henry Jones, Jr. It begins with a nine-year-old Indy living in Princeton with his parents when his life is turned upside down when he has to accompany them in a trip around the world. The family head first to Oxford, Whey Indy picks up his guardian, Mrs Seymour. They end up in Egypt and Indiana Jones helps TE Lawrence (Yeah, THE "Lawrence of Arabia") to solve a murder mystery. Then they travel to Africa where Indy learns a lot about colonialism, slavery and languages. It's a good taste of what the youthful side of Indy's adventures has in store for audiences and an essential introduction to the series.
Travel with his father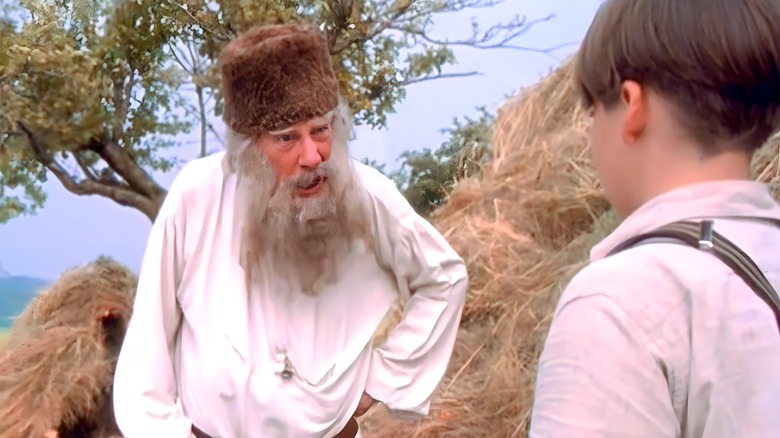 lucasfilm
If you're a fan of 'Indiana Jones and the Last Crusade', then 'Travels With Father' will be the feature film for you. Set in circa 1909, this pair of stories cut into one film takes the relationship between Henry Jones Jr. and Sr. and brings them to light. The elder Jones is played by Lloyd Owen (who you saw recently as Elendil in 'The Lord of the Rings: The Rings of Power') and he's a perfect young Sean Connery in the role. This episode adds depth to the relationship between the Jones boys, brings Michael Gough into the fold of a grumpy old Leo Tolstoy, and gives Indy some great lessons in philosophy. The entire show is set in compelling period settings that belie the production budget and really show what the show's quieter episodes were capable of.
Spring Break Adventure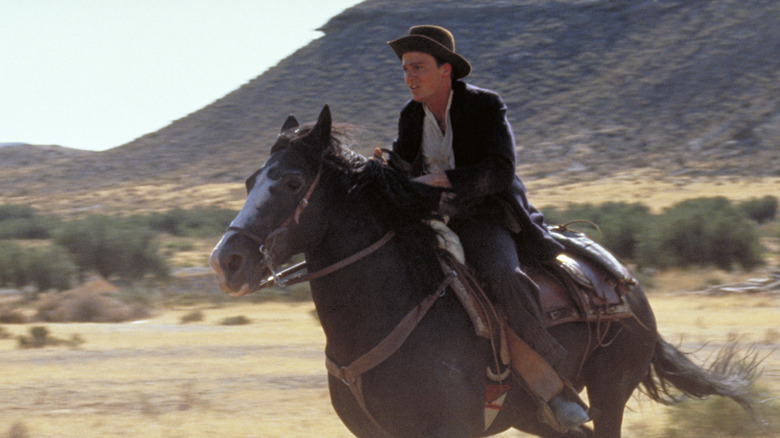 lucasfilm
Explicitly referenced in "Indiana Jones and the Kingdom of the Crystal Skull," the episode titled "Spring Break Adventure" puts Sean Patrick Flanery in the spotlight and documents his time riding with Pancho Villa. It also features Remy (played by Ronny Coutteure), one of Indiana Jones' great sidekicks in the same line as Sallah and Marcus Brody. He's part of the reason Indy found himself fighting in World War I and is just a great addition to the Indiana Jones mythology. This episode also encapsulates some of the lingering mystery left behind by Indy's first adventure. Half of this episode was actually directed by Joe Johnston as he was still climbing the Hollywood ladder that would lead him to "Captain America." It's also worth noting that this episode was co-written by George Lucas and Jonathan Hales, who later collaborated on "Star Wars: Attack of the Clones."
demons of deception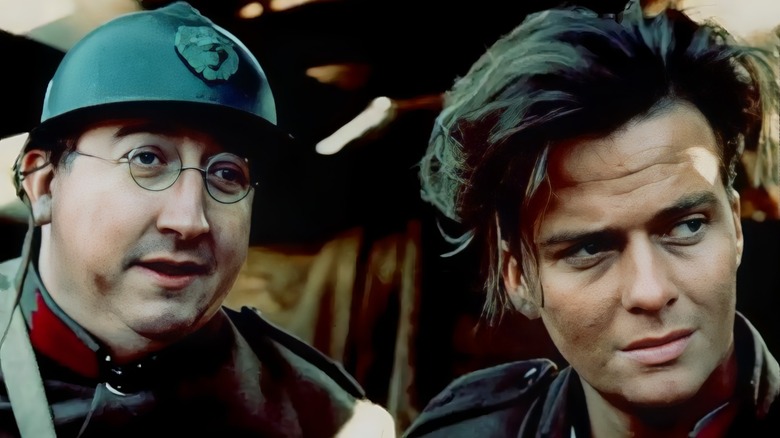 lucasfilm
Perhaps my favorite episode on this list, "Demons of Deception" is set during World War I. Indy joined World War I under the alias Henri Defense. In the first part, he finds himself a courier, carrying messages between the trenches in some of the best storytelling the series had to offer. The second half brought together director Nicolas Roeg and writer Carrie Fisher to show Indiana Jones losing his virginity to Mata Hari as he is recruited for spy work during the war. With such powerful creatives taking the lead in these episodes, they're packed with adventure and are classic Indiana Jones.
Attack of the Hawkmen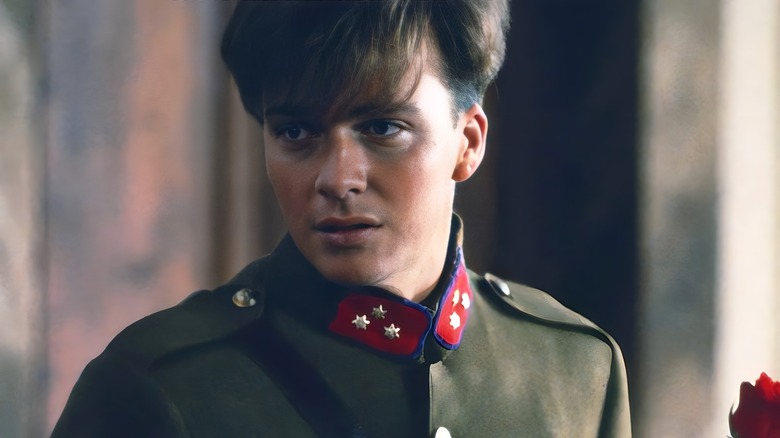 lucasfilm
Indiana Jones and his time in World War I seem to make up the bulk of his adventures, and Attack of the Hawkmen might be one of the most thrilling. Indy assumes the role of pilot in the French Air Force and parachutes behind enemy lines on a vital mission. "Star Wars" sound effects maestro Ben Burtt directed this episode, and it even features an appearance by C-3PO himself, Anthony Daniels.
Peacock's Eye Treasure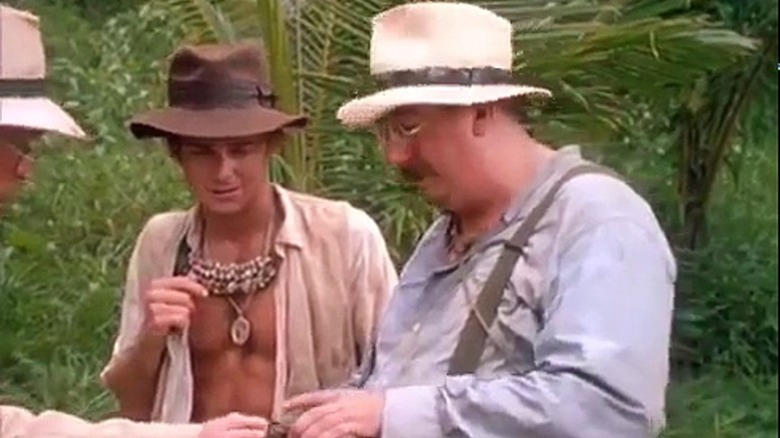 lucasfilm
Set in 1918, after Indy and Remy have been able to take time off from the war, it follows them as they search for a diamond that once belonged to Alexander the Great. This massive diamond will feature in future episodes of Indy's life, as it is the diamond he trades to retrieve from Lao Che in "Indiana Jones and the Temple of Doom." This episode is a crazy adventure that takes Indy and Remy across Europe and into the South Seas, attacked by Chinese pirates. It perfectly captures the spirit of the films and the series and highlights an important moment in Indy's life.
The mystery of the blues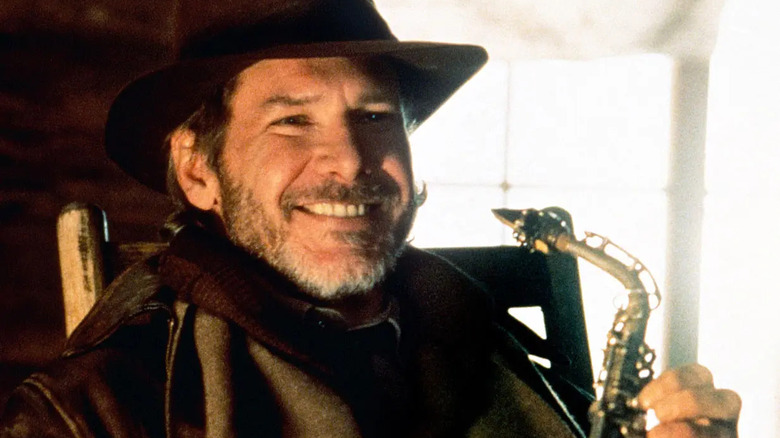 lucasfilm
"Mystery of the Blues" features a rare TV appearance from Harrison Ford, reprising the role of 50-year-old Indiana Jones as the narrator of this particular adventure. After finding a saxophone, Ford's Indiana Jones reminisces about his time haunting jazz clubs with his dorm roommate, Eliot Ness. When a murder occurs, Indy and Eliot team up with Indy's former wartime buddy, journalist Ernest Hemingway to solve the crime. I don't love this story as much as the "Hollywood Follies", which gives us Indiana Jones interacting with luminaries like Erich Von Stroheim and John Ford, but Harrison Ford's appearance skyrockets this one to the top.
All 22 episodes of "The Adventures of Young Indiana Jones" are now available to stream on Disney+.