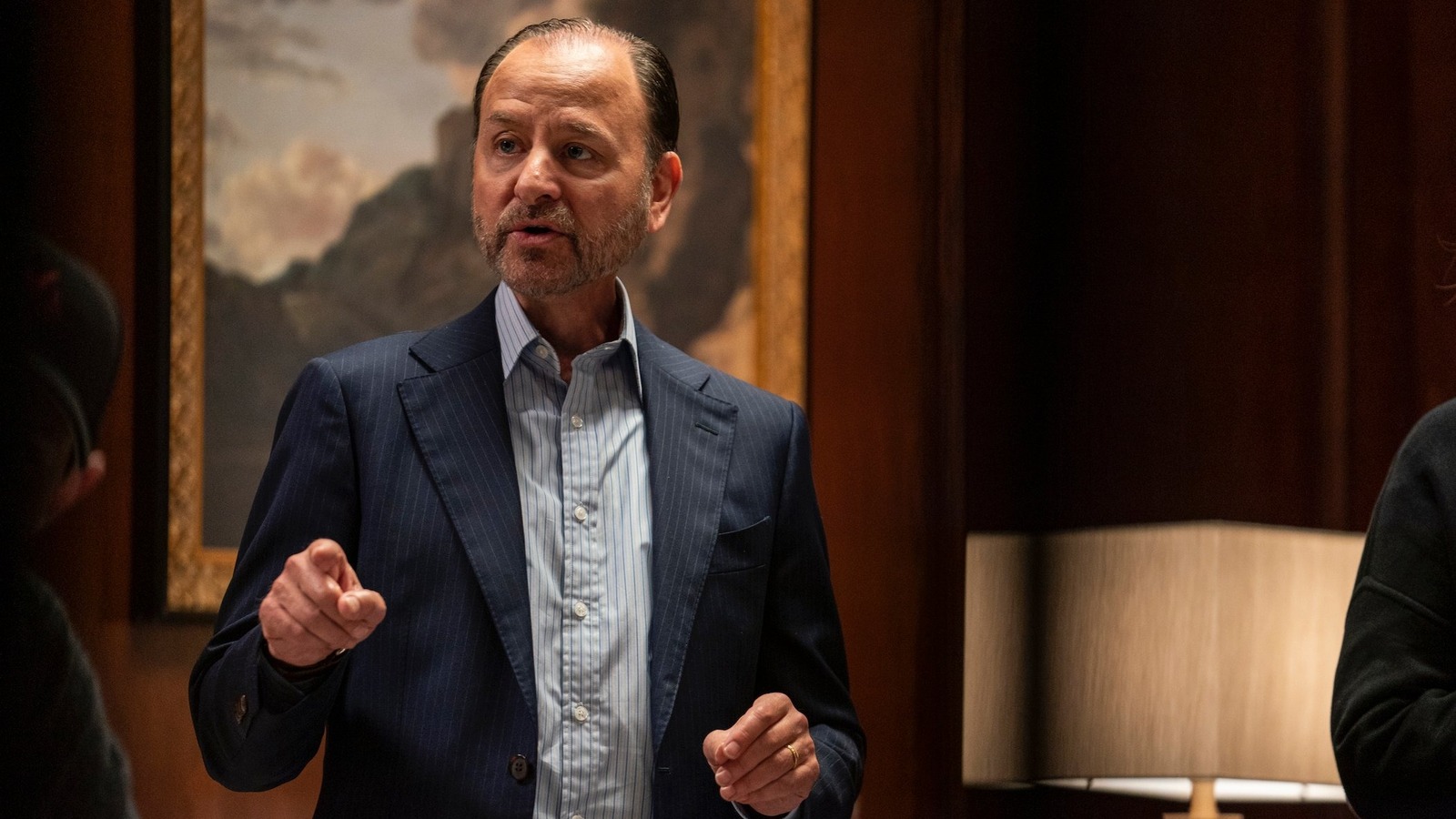 In case you forgot, "Succession" Season 4 Episode 3 is when patriarch Logan Roy (Brian Cox) finally bites the dust. The episode – which is considered perhaps the best episode of the entire series – focuses less on Logan's death, and more on how everyone in Roy's inner circle reacts to the news. This includes business associates who are far less emotionally invested in Logan's passing and instead work overtime to make sure the news doesn't hurt anyone's bottom line.
"When Logan dies, it feels like the story of his death got leaked and maybe it was Greg when he was flirting with a reporter," Fisher Stevens said to set the scene. "I had a scene written and we also improvised like crazy where I confront Greg saying he's screwing up, he's the one who leaked the story, I'm gonna fucking kill him," he said. said. But remember, Hugo Baker is a short, brown-nosed man, while Cousin Greg is an absolute giant. As Stevens said:
"I'm 5'8″ and he's 6'7″ and I look up and yell at him. I was Joe Pesci on him. And then he destroys me in a very Greg way, calling me so small . It was this funny back and forth. I thought it was pretty good."
Maybe one day we can see it, because it looks pretty amazing.