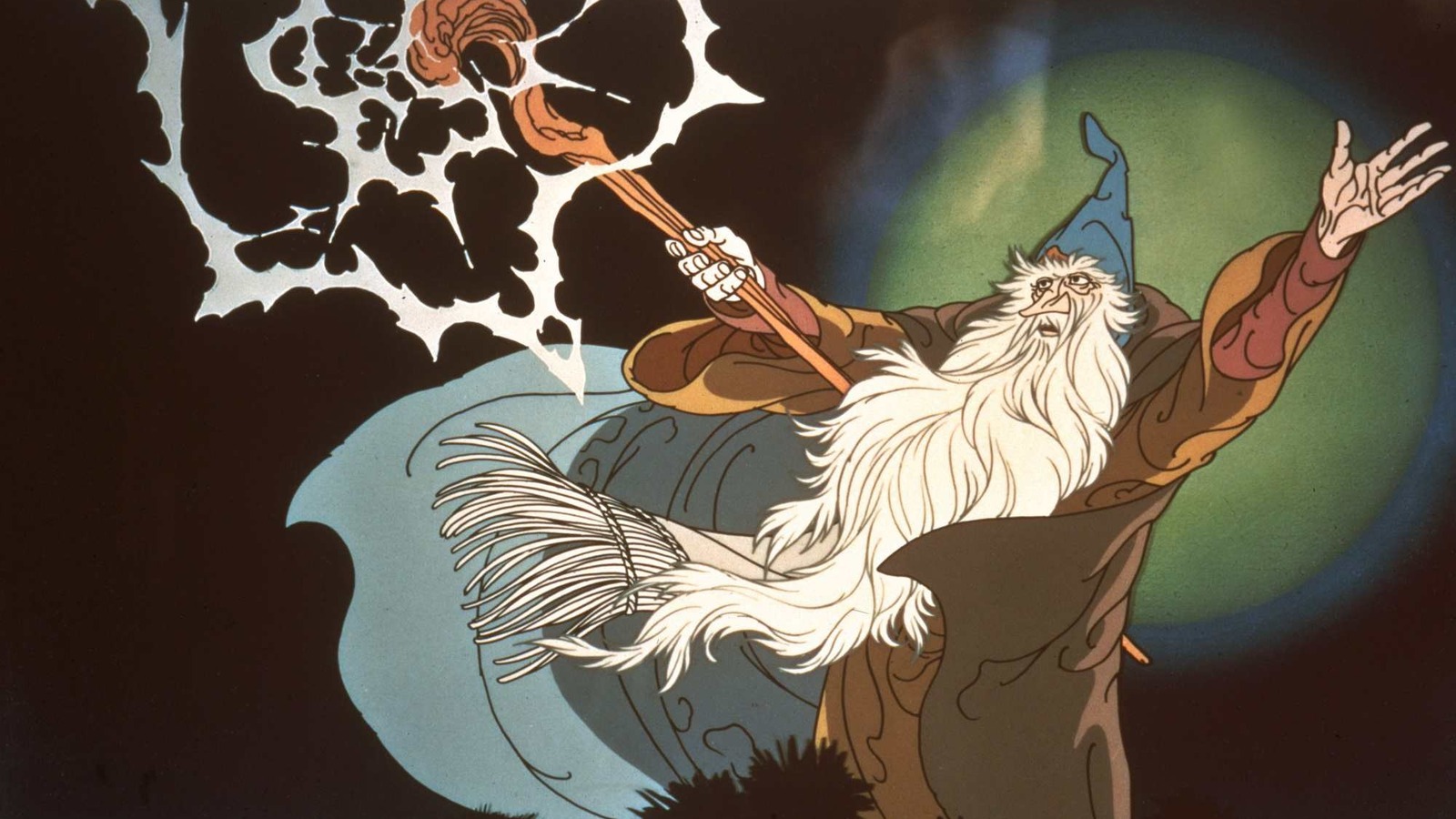 Indeed, Jackson's disappointing "Hobbit" prequel films could be laid parallel with George Lucas' disappointing "Star Wars" prequel films (1999 – 2005). Both Jackson and Lucas made a popular three-film cycle of effects-heavy fantasy movies that became celebrated and took over large facets of pop culture. When both filmmakers returned to their original works more than a decade later, they only became awkward, focusing on effects and callbacks rather than effective storytelling. Lucas incorporated CGI and digital projection to a degree never before seen. Jackson, meanwhile, experimented with 3-D and high frame rates. Jackson's "Hobbit" movies are technical exercises more than anything. This is why Arthur Rankin's and Jules Bass' "The Hobbit" will need to precede everything. It will give you the most solid ground to stand on moving forward. 
After the "Hobbit" story is over, one can begin the rocky and prolonged journey into "Lord of the Rings." Like the Rankin/Bass "Hobbit," one will get a moving and clear story from Ralph Bakshi's 1978 "Lord of the Rings," and the type of storytelling clarity vital to understanding the story at large. Best to watch that first. 
You're now finally ready for Jackson's first "Lord of the Rings" movie, which takes place after "The Hobbit" and features an older version of Bilbo Baggins and an alternate version of Gandalf the wizard. The events of "The Hobbit" will give you a handy primer to the worlds of Elves, dwarves, and humans before the dizzyingly complex Jackson films swirl past you. The first Jackson movie begins with a prolonged intro set in Bilbo's hobbity hometown, making it a good transition from light adventure into hefty war pictures about the persistence of combat-based evil.