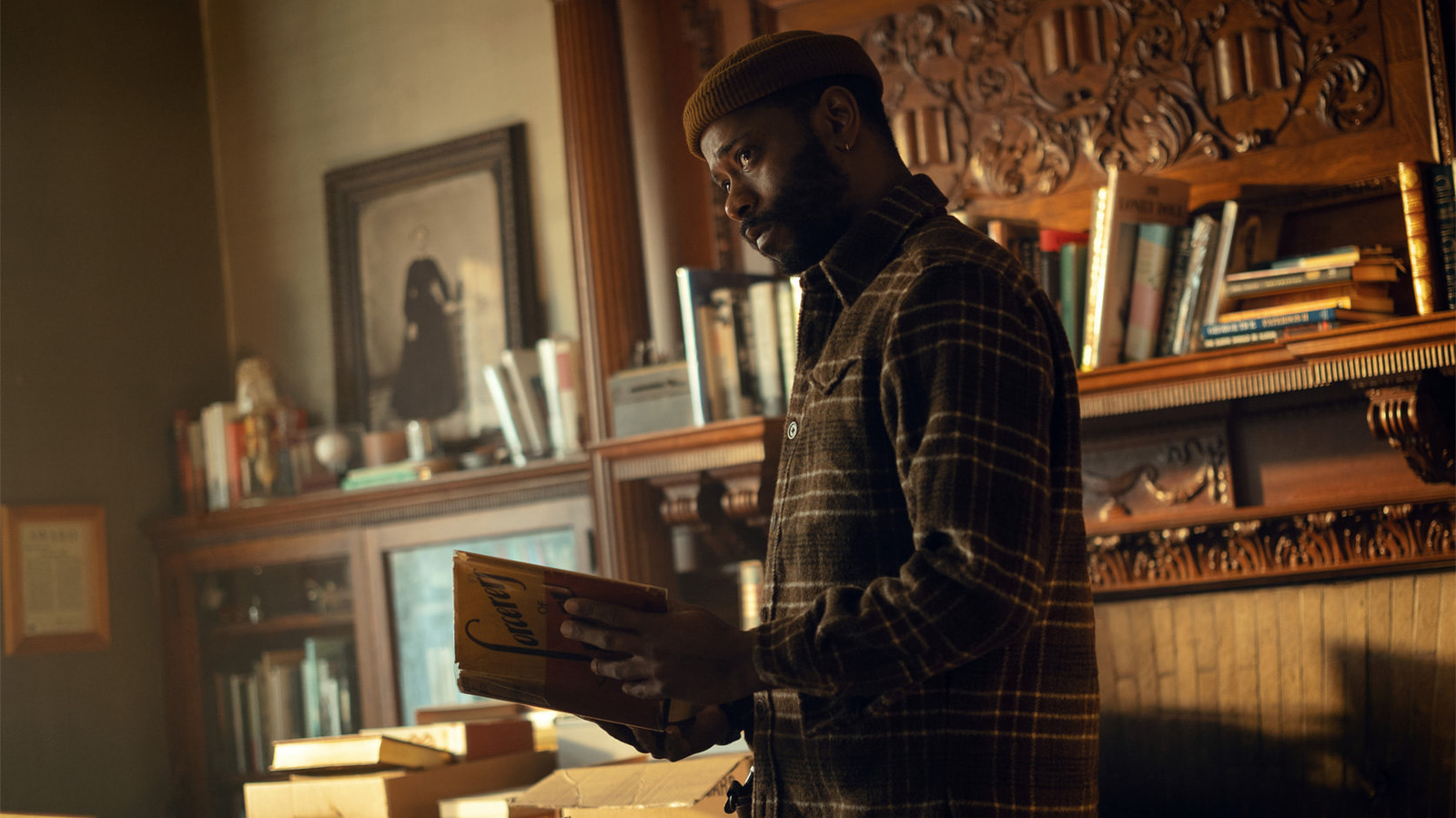 Well, if the title itself didn't tip you off about just how dark this series will likely get, presumably all the imagery steeped in fire, witches, creepy black smoke, and missing newborns did the trick. "The Changeling," described evocatively as "A horror story, a parenthood fable and a perilous odyssey through a New York City you didn't know existed," comes from showrunner and executive producer Kelly Marcel. If that name sounds familiar, that's because she's worked on the scripts for movies such as "Saving Mr. Banks," "Fifty Shades of Grey," and "Cruella," and will be directing the upcoming "Venom 3" after having also written the first two "Venom" films.
In addition to LaKeith Stanfield and Clark Backo ("Letterkenny"), the series stars Adina Porter, Samuel T. Herring, Alexis Louder, Jared Abrahamson, and Malcolm Barrett. Behind the scenes, executive producers on the production include Marcel, David Knoller, director Jonathan van Tulleken, Stanfield, and original author Victor LaValle, which suggests a high degree of fidelity to the source material — if not necessarily every single story beat, then at least in terms of tone, theme, and direction. Apple notes that the premiere episode was directed by "Queen & Slim" and "Insecure" director Melina Matsoukas, who also has experience directing several of Beyonce's music videos over the years (yes, including "Lemonade.")
The first three episodes of "The Changeling" will debut Friday, September 8, 2023, on Apple TV+, with the remaining episodes releasing on a week-to-week basis until the finale on October 13.