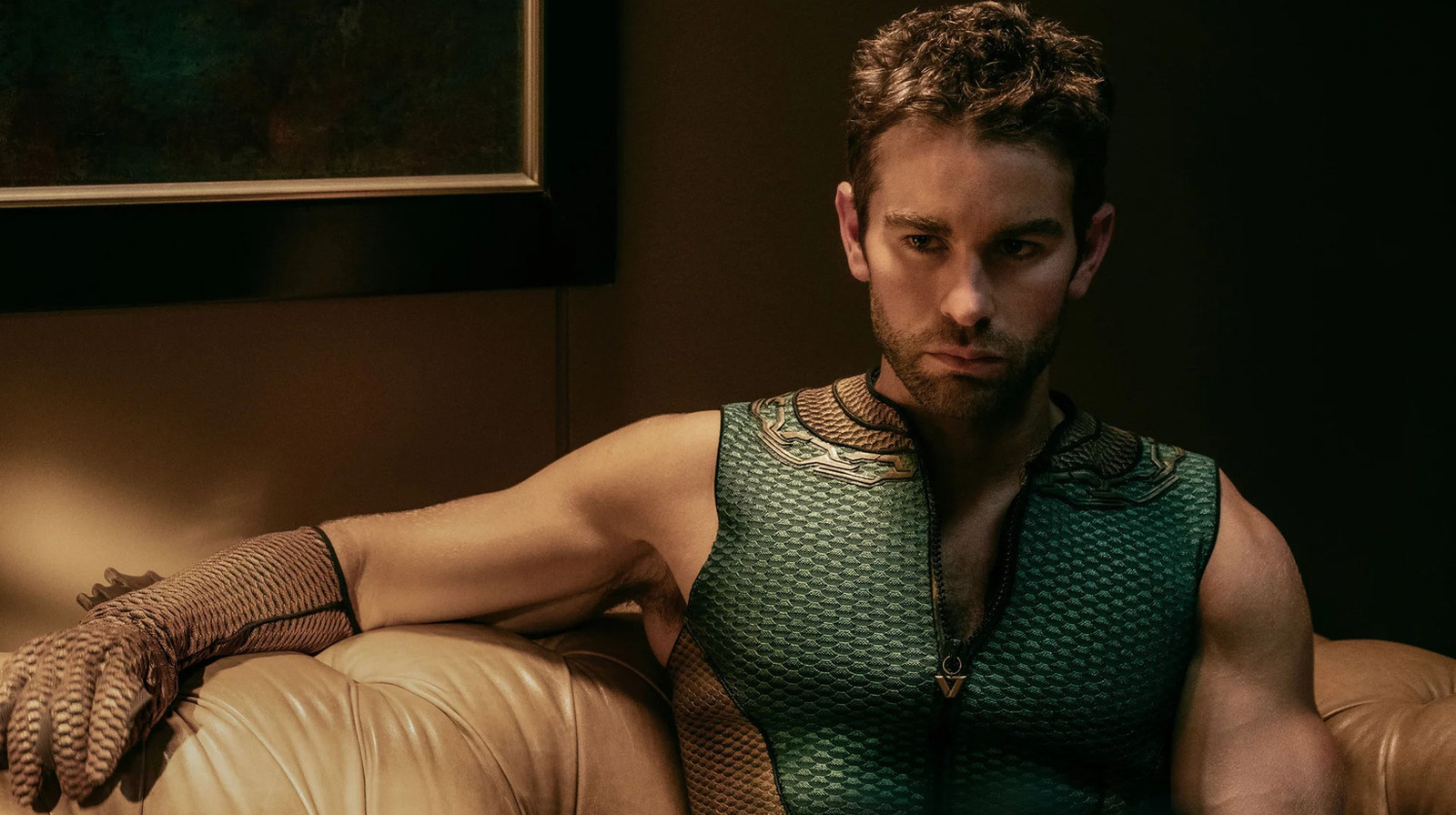 Turns out, there could have been even more of "Not Without My Dolphin" than what made the final episode cut — not just X-rated footage for the trailer, but a whole movie. As Crawford told Digital Spy, the production team got excited about the fake Deep biopic and considered turning it into an actual feature-length film. 
"Phil Sgriccia, who is our resident director/producer, was like, 'I want to shoot the whole movie. Let's try and pitch the whole movie. When are we doing it?'" Crawford recalled. "Because it was so funny and a lot of fun. To do sort of these meta faux-marketing campaigns or faux movies or faux trailers that sort of accentuate the comedic side of the show."
And therein lies the beauty of "The Boys" as an expanded cinematic universe. Unlike something like Marvel, which has become rather formulaic and stale in recent years, any blatantly commercial spin-off of "The Boys," like an in-universe Lifetime-like feature film about The Deep, makes perfect sense for the satirical tone of the show. It makes sense to have feature films as part of the Vought Industries propaganda machine, and it would be hilarious to turn those into actual films.
In the meantime, we'll probably have to wait a while before "The Boys" returns with season 4. But for more of this world's satirical mayhem, at least there's the upcoming college-set spin-off series "Gen V," which is set to offer a standalone story that nevertheless will include some familiar faces.