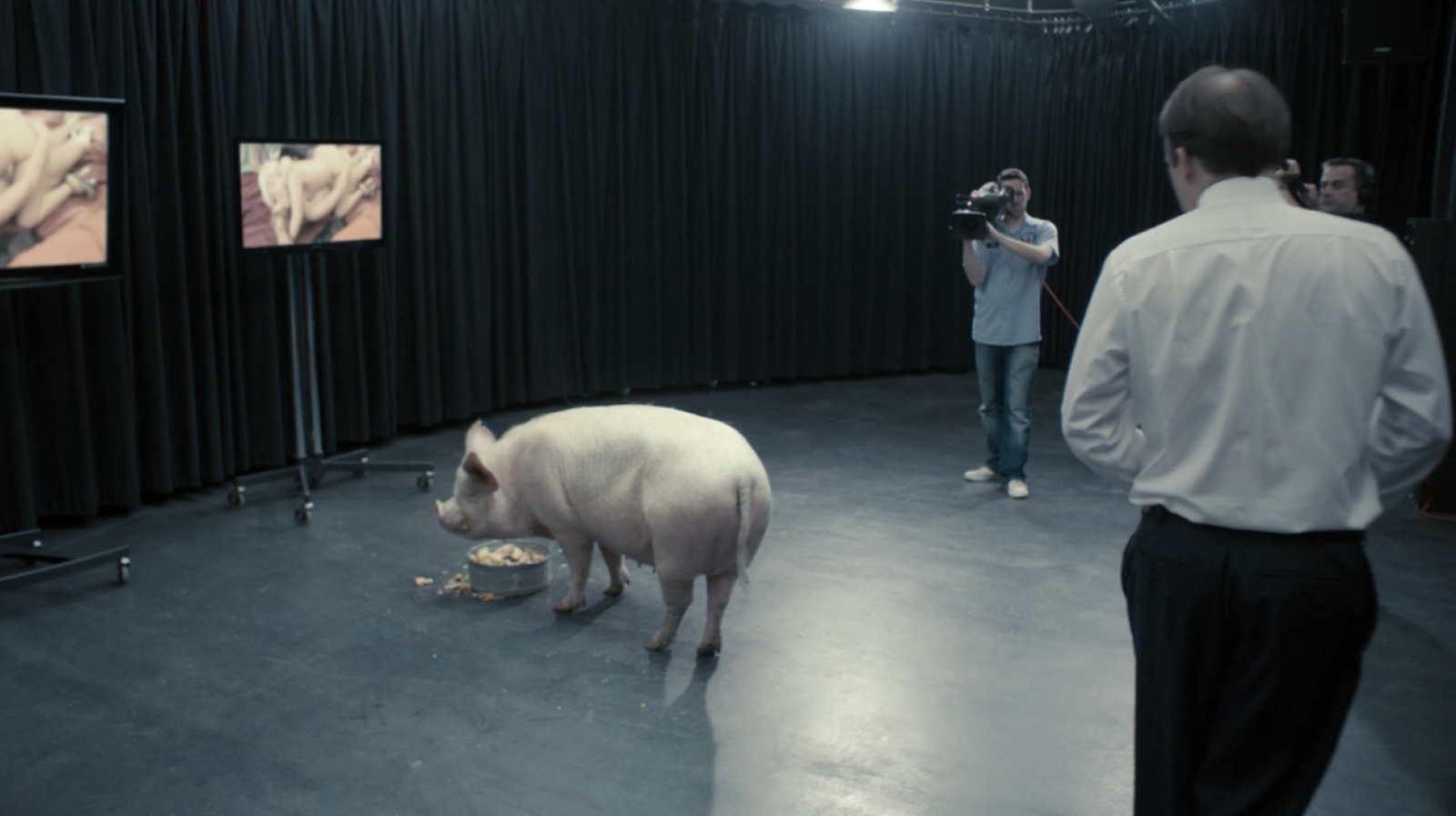 In 2015, an unofficial biography alleged that former Prime Minister David Cameron's university years were full of debauchery. Specifically, he was involved in an Oxford initiation ceremony in which Cameron inserted his penis into the head of a dead pig, which is somehow worse than what Charlie Brooker came up with for "Black Mirror".
Speaking to Empire for its July 2023 issue, Brooker reflected on the episode. "It actually drove me a little crazy for a short time, because I was like, 'This can't be real! Surely that couldn't have happened? It's too eerily close,'" Brooker said. "It makes you feel like you're living in a simulation."
The thing is, Brooker is wrong. Something as stupid as a guy sticking his penis in a dead pig's head for a stupid initiation into a fraternity that will become Prime Minister is so incredibly stupid that it proves beyond a shadow of a doubt that we we are not in a simulation. There's no way anyone or anything would deliberately write such a silly script.
Part of the reason the episode still stands is that it's from the early days of the show, before "Black Mirror" went global. At the time, the issues, stories and satires were uniquely British, more biting, more specific. As mentioned, "The National Anthem" doesn't work because it's about a Prime Minister having sex with a pig, but because of how he framed it from a point of view British, satirizing the country's media, culture and traditions. Even if newer episodes are more ambitious or seem more visually impressive, it was that first episode that made this show what it is, and the episode with the most bizarre connection to real life.