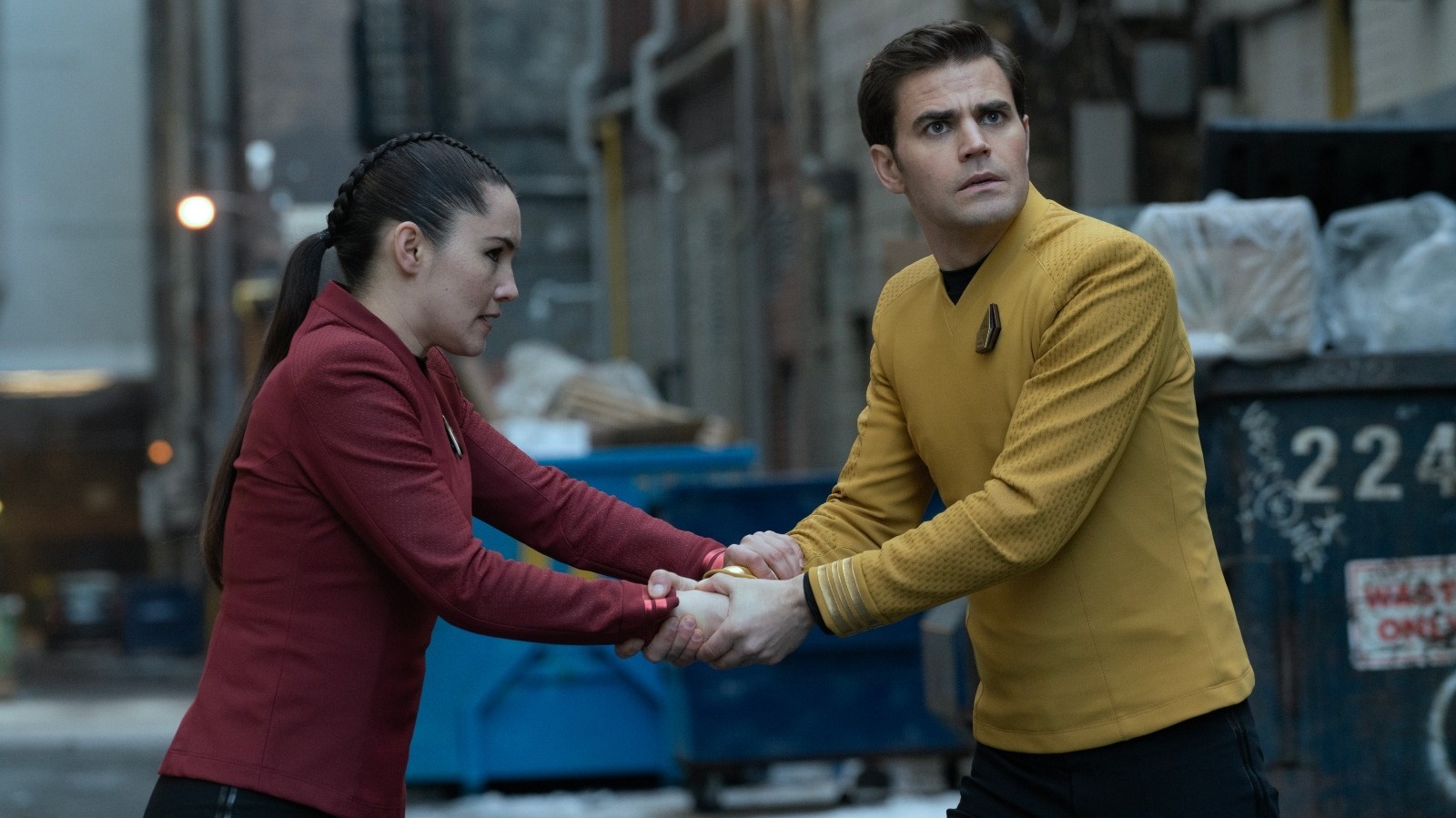 Trekkies, on the whole, tend to be analytical people, so when it comes to time travel, many likely play by Ray Bradbury's rules laid out in the 1952 short story "A Sound of Thunder." In this story, a time traveler travels to the prehistoric past, steps on a butterfly, and returns to the present to find that small, subtle things about the world have been changed. Even tiny changes in the past can have dramatic effects in the present. This kind of story tends to foster a fatalistic view of life, stemming from a Candid assumption that everything in the current timeline is exactly as things should be. It's comforting to know that this is the best of all possible worlds.
Starfleet also adheres to the Bradbury/Candide ethos, trying to prevent time travel where possible and ensuring the present ends exactly as it is now. They fight for the status quo.
In "Tomorrow", La'an encounters an injured time traveler in one of the Enterprise's hallways. He slams a widget on La'an's wrist and she disappears. She appears on a ship commanded by Captain Kirk, a status he wouldn't have for several years in La'an's timeline. While arguing, the two activate the widget again and find themselves in 21st century Toronto. They are both immediately aware that they cannot alter history and must survive as inconspicuously as possible.
Kirk eventually realizes that he is from an alternate timeline and must accept that he will cease to exist if La'an returns to the world she knew. Kirk, along with the audience, accepts that there is a "legitimate" timeline in "Star Trek". His can be thrown away.