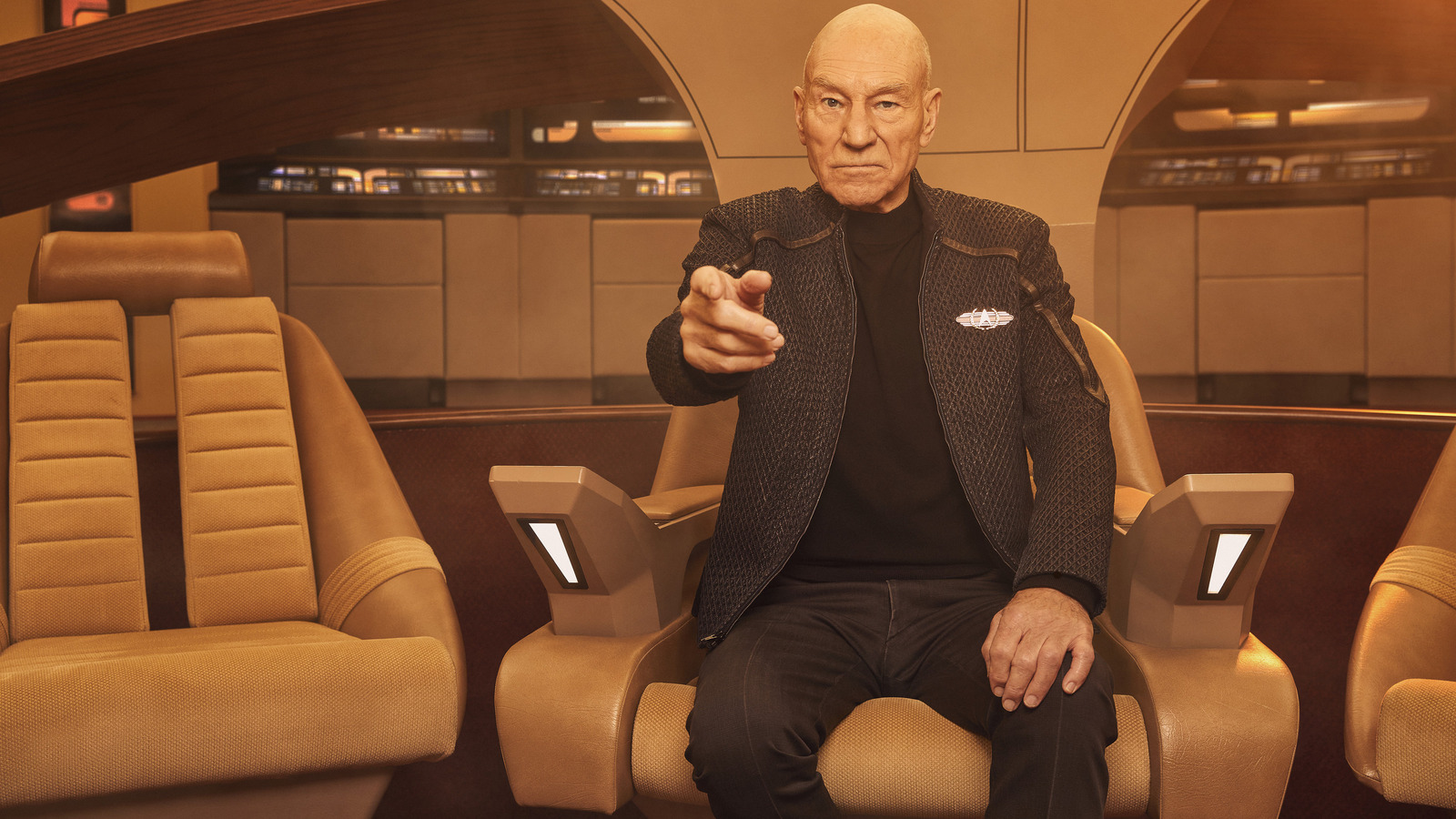 There are few greater honors in all of "Trek" than the opportunity for an actor to perform the opening narration laying out the grand ambitions and idealistic journeys of the starship Enterprise. After William Shatner popularized the classic words before every canonical episode of "The Original Series" starting in 1966, "The Next Generation" brought this back in 1987 — though with one significant tweak, subbing out the concluding phrase of "where no man has gone before" for the much more inclusive "where no one has gone before." But when it came time to actually record his version, Stewart came to realize one major problem: There was simply no one-upping Shatner. So what was he to do? Simple! As he explains in his memoir:
And in one very specific aspect, I owe a debt of gratitude to William Shatner. There came the time when I had to record the famous 'Space, the final frontier' speech that opens each episode of 'The Next Generation,' as it did 'The Original Series' … I carefully listened to Bill's voiceover in preparation to do mine, and realized that there was nothing I could do to improve upon it. He'd done it perfectly, the tone and cadences spot-on. So I basically did his version syllable for syllable — the only time I intentionally copied Bill's performance as the captain."
It's no secret that Shatner's theatrical, over-the-top line deliveries oftentimes lent themselves to meme-worthy clips and viral moments, but it was wise of Stewart to recognize that his predecessor's opening narration couldn't be topped. Listening to Stewart's take on the famous speech, the Shatner influence is undeniable. But even the most hardcore Trekkie would have to admit that, in this case, imitation really was the sincerest form of flattery.