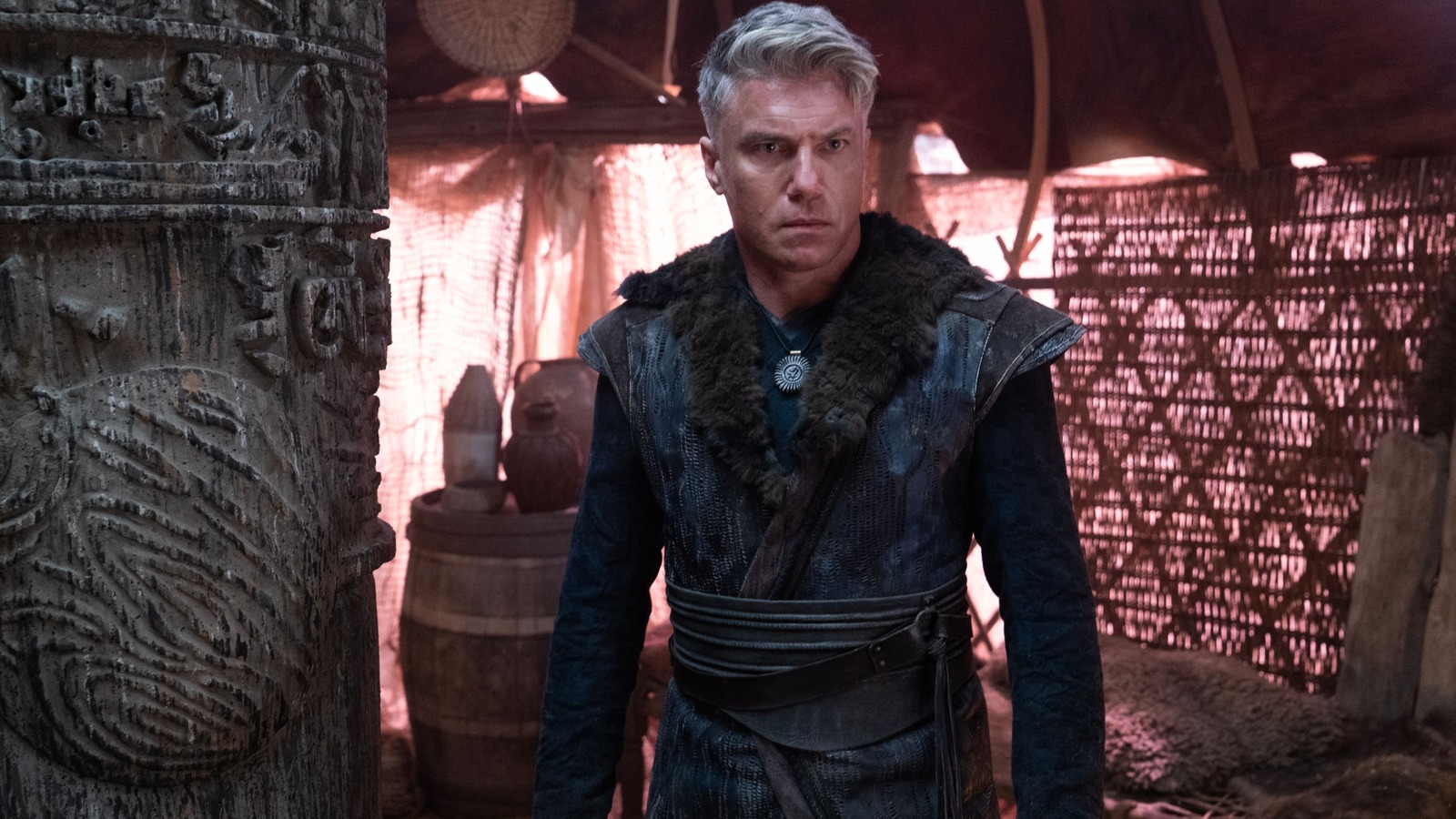 Any actor who plays a certain character for a long time will naturally develop strong feelings and a sense of protectiveness around them. Having portrayed Captain Pike since the season 2 premiere of "Star Trek: Discovery" in 2019, Anson Mount intuitively understands the delicate balance of how far would be too far in terms of pushing the character. So when "Among the Lotus Eaters" puts Pike on a crash-course with Zacarius late in the episode, when the amnesiac Pike has reached levels of desperation that we've never seen before, it makes sense that the normally buttoned-up Starfleet officer would find himself on the cusp of losing it altogether.
In an interview with TrekMovie, episode director Eduardo Sanchez opened up about the process of discussing this choice with Mount and making sure they were all on the same page about this potentially controversial moment:
"The first time I met with Anson, that was the first thing he brought up. It was definitely a complex episode and you have to figure out the different personalities and what you remember, what you don't remember, and how you react. It's heavy lifting for all the actors, and especially for Anson. We talked about the brutality of it because Pike at that moment is going to kill him and then that bit of humanity enters him. He was really worried about that moment. I told him to just do it as he did in rehearsal, and I'll do a little [camera] move into your face, and it'll be very clear that the old Pike is back."
The relationship between actors and directors relies entirely on trust, which is why it's so important for both parties to clear the air about these sorts of thorny issues beforehand.