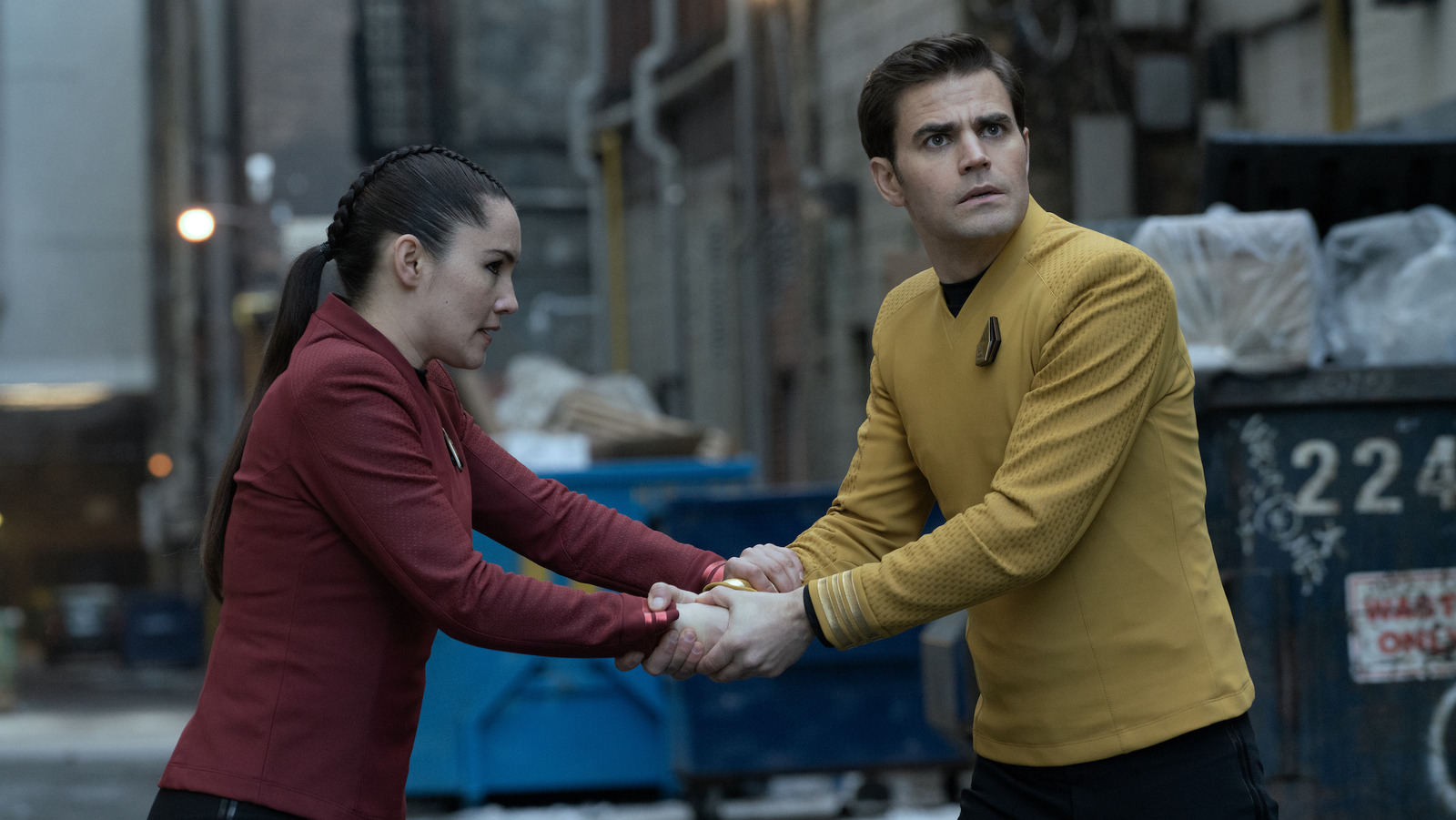 As Akiva Goldsman alludes to, Toronto has often been used as a substitute for New York, hence Kirk's confusion as to its whereabouts (despite the huge video screen with news about "Lake Ontario Bridge overruns") serves as a joke about this. The location doubles up for other US cities, too: As authentically "Boston" as "Good Will Hunting" sounds, its famous Harvard bar scene was filmed in Toronto.
La'an reminds Kirk that Toronto is "the largest city in what used to be called Canada", but if she had had the time or the meta inclination, she might also have filled him in on how of which Toronto was (and in real life, is) a magnet for film and television productions due to government tax incentives. This earned it the nickname "Hollywood North". Amazingly, even the Oscar-winning musical "Chicago" was filmed in, you guessed it, Toronto.
"Strange New Worlds" co-showrunner Henry Alonso Myers told Collider that local crew members helped make the Toronto of "Tomorrow and Tomorrow and Tomorrow" more recognizable, though the episode uses VFX to invent new sections of the city:
"It also became an interesting gift for our director [Amanda Row]who came from Toronto and really knew it, and everyone who works on the show, who all know Toronto very deeply, and were lucky enough to give it a look and feel that made it a little bit different and more recognizable to people who knew this region of the world. […] One of the only unique challenges that we've had, that we've literally never had in the VFX work that we do across the show, is that there are sections of Toronto that we make up, and you wouldn't know not that it's not real until you see it."
New episodes of "Star Trek: Strange New Worlds" air every Thursday on Paramount+.