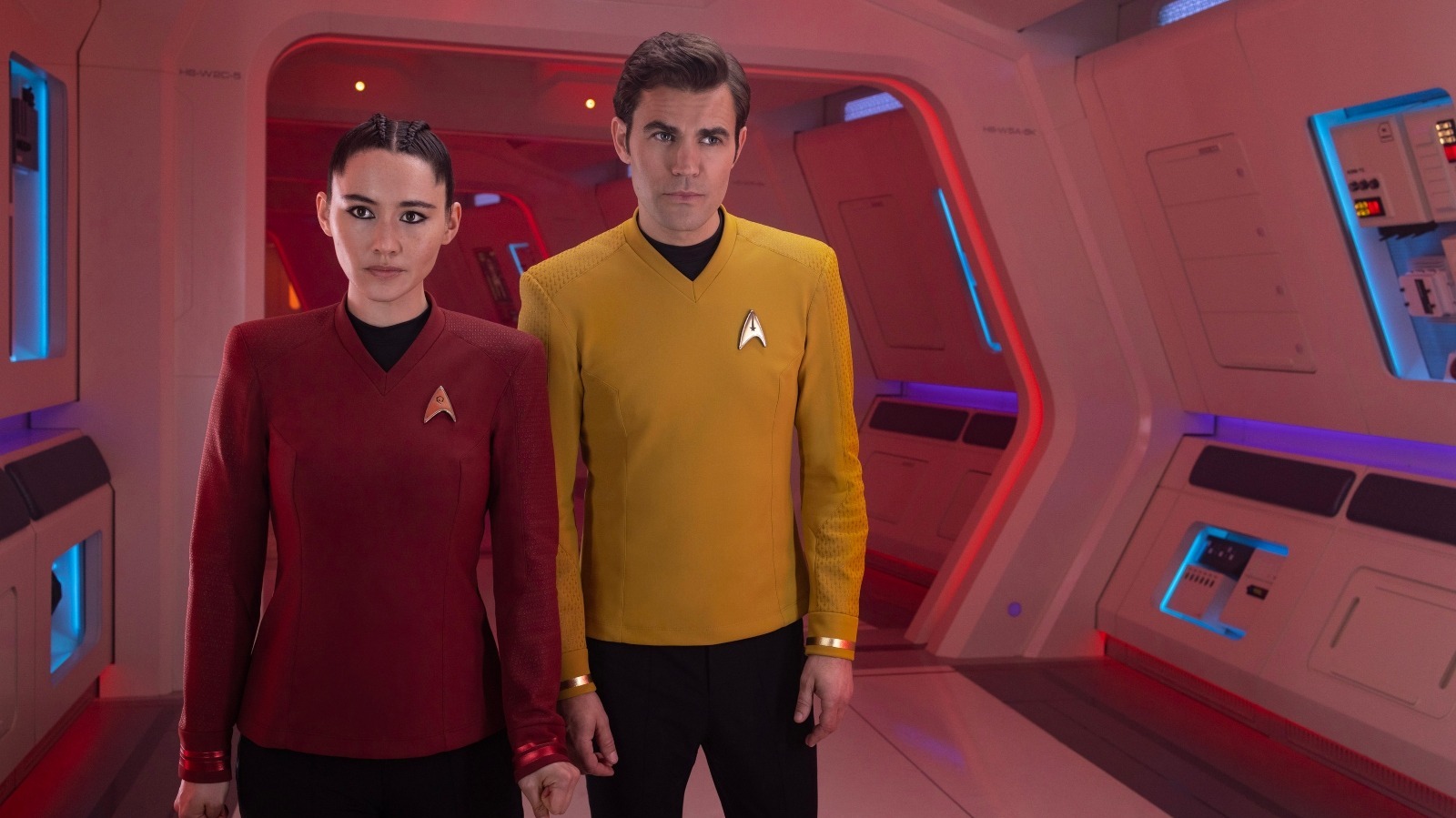 It does appear, however, that Starfleet officers receive a type of virtual currency that can, via an additional step, be exchanged for real, hard currency. The preferred form of payment on Deep Space Nine is a substance called gold-pressed latinium. It comes in three names: slides, bands and bars. The gold portion of currency is actually worthless to most species because gold is a common, soft, and abundant element in the "Star Trek" world. Inside gold, however, is a tiny reservoir of hard-to-find liquid metal called latinum. It is the gold case associated with the liquid itself that has value. Although the liquid can be extracted and marketed by itself.
Of course, while "Star Trek" may not have a direct currency exchange among its Starfleet officers, many do know how to barter. Often medical supplies or technology will be exchanged for a service or delivery. In one episode, Riker (Jonathan Frakes) offers a shopkeeper half a gram of biometric gel. In another, Worf (Michael Dorn) offers older computer technology to some Romulans. Some substances are still rare and valuable to the Federation. Dilithium crystals, for example – a mineral required in spacecraft engines – must be carefully mined and are a limited resource. To obtain it, exchanges must often be carefully negotiated.
Money and personal wealth may be gone in the future, but that doesn't mean Federation citizens don't have objects…and concepts…that they enjoy and aim for. gain. As long as it's for the good of the galaxy, it's worth pursuing.