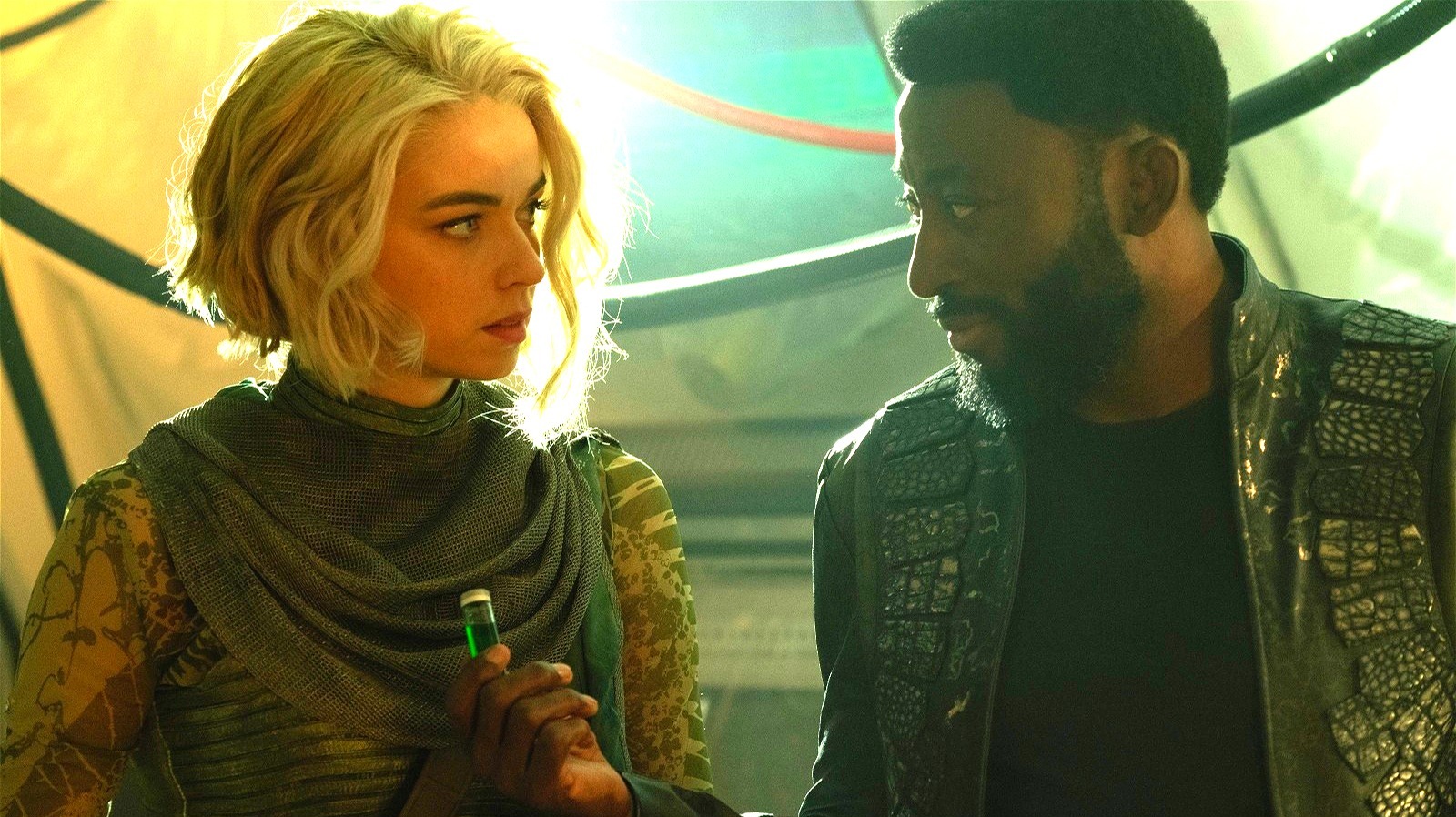 In "The Broken Circle", Dr. M'Benga and Nurse Chapel travel to a distant planet to locate their compatriot, Lieutenant Noonien-Singh (Christina Chong). She has cared for a young girl on a planet of Klingon and human refugees and finds herself surrounded by suspicion and danger. In one scene, the doctor and nurse are trapped in a desperate scenario and surrounded by much stronger and more vicious Klingons. When it seems they won't be able to escape their Klingon pursuers, Dr. M'Benga pulls out a vial of a mysterious green liquid. He and Nurse Chapel know what it is, though they don't bother to explain for the benefit of the show's viewers. They inject themselves and, for a few moments, become fast kung fu machines that easily defeat their attackers.
What was this drug? And – perhaps an important question – is this a standard Starfleet issue? The Klingons, it should be noted, are consistently portrayed in "Star Trek" as being far stronger and far better fighters than any of their human adversaries; it is considered unwise for a non-Klingon to engage in hand-to-hand combat with them. 'Strange New Worlds' takes place shortly after the end of a brief but devastating war with the Klingons, so relations aren't exactly rosy between the Empire and anyone serving aboard a Federation starship. . This would mean that Starfleet officers would enter the world wary of Klingons and their tendency to fight.
It seems that in a post-war malaise, otherwise peaceful medics might need a chemical advantage if they unexpectedly find themselves in a combat scenario. Living in difficult times, one can kind of see why Dr. M'Benga might use a kung fu injection.