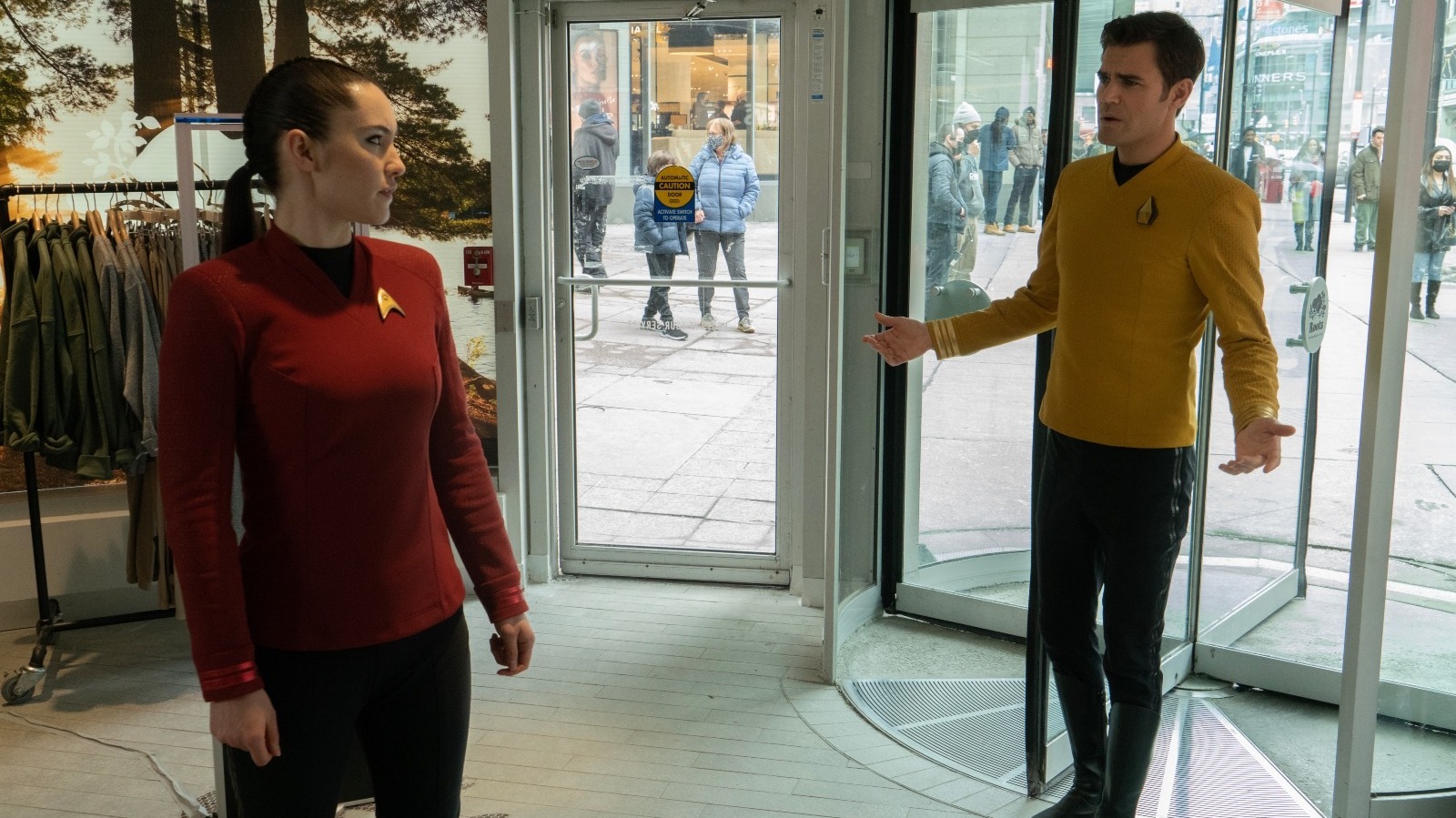 The time travel shenanigans are fun, of course, even if the story is predictable. Trek tends to revisit certain storylines from time to time – "going back in time to prevent a dark alternate future" was used as recently as the second season of "Star Trek: Picard" – so seeing something familiar isn't not a big sin for the franchise. The real strengths of the episode, however, come from Chong and his performance as La'an. Previously, the character was portrayed as isolated, tough, and serious. She rarely smiled and never joked. With Kirk, La'an lets her guard down, becomes friendly, and begins to playfully joke and tease her companion. We see that La'an has a lot more warmth and personality than his steely profession would have us believe. She is more than her job.
The episode ends with La'an telling Kirk about her own timeline, knowing Kirk wouldn't remember her. She sees a friendly, intelligent person and a good friend. La'an, like Shatner's Kirk at the end of "Edge of Forever", must live with the pain of fatalism.
"Tomorrow and Tomorrow" also has an appearance from the Department of Temporal Investigations, an organization first introduced on "Star Trek: Deep Space Nine" to address the mundaneity of time travel in the "Star Trek" universe. It's a cute link to the existing canon and gives La'an someone she can confess to. In the future, however, she cannot reveal anything to anyone. A clever way to pull such a grand adventure out of the books.
Story-wise, "Tomorrow" is fine. Character-wise, it's top-notch.