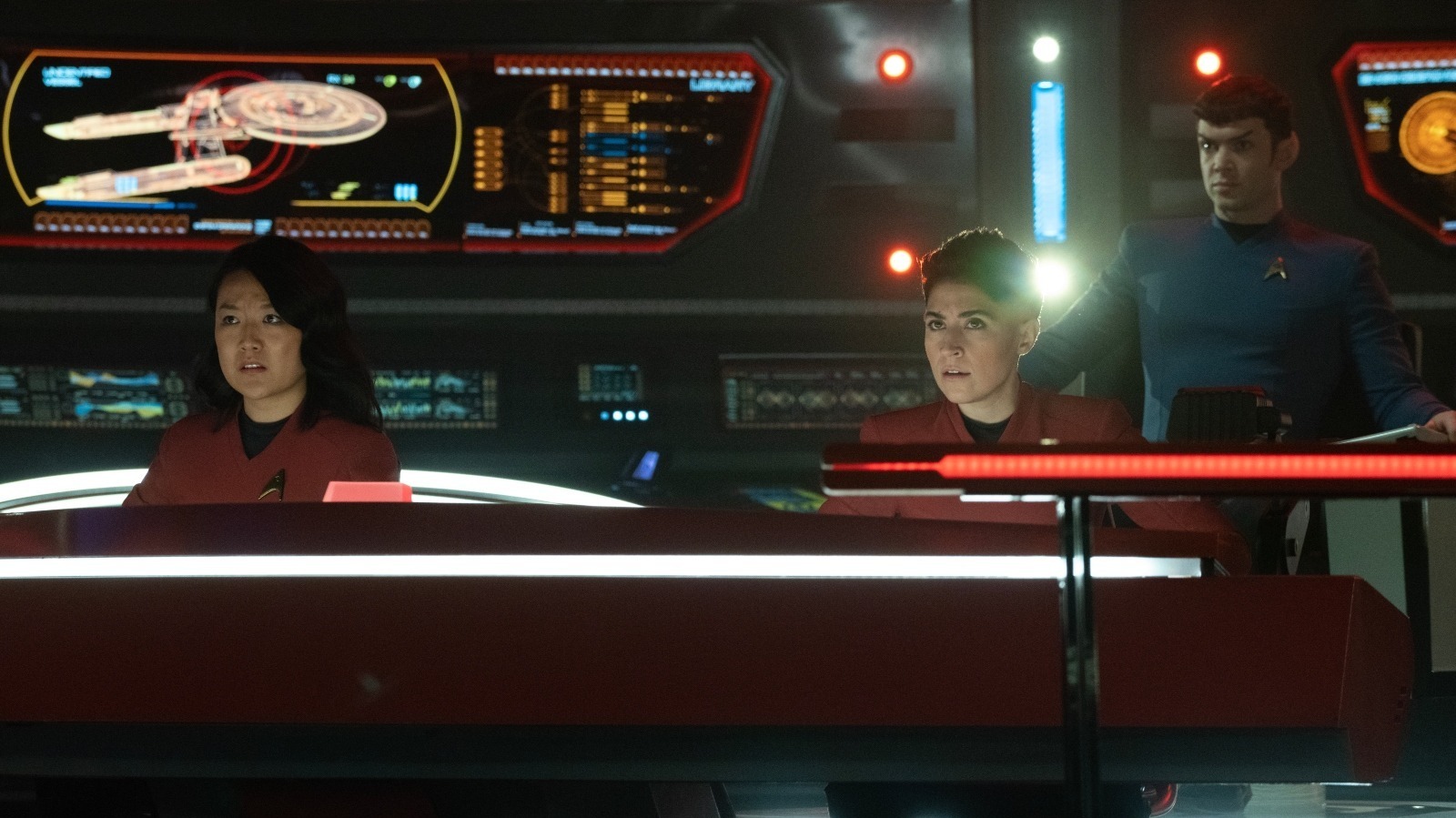 The story of "The Broken Circle" (a title that echoes that of "Star Trek: Enterprise" pilot "Broken Bow" perhaps?) is a catch-up from last season. Commander Una Chin-Riley (Rebecca Romijn) remains under arrest for lying to Starfleet about her species, and Captain Pike (Anson Mount) leaves the Enterprise to help with her legal defense. This leaves Spock (Ethan Peck) in command of the ship while it is in drydock to receive upgrades and repairs. While in command, Spock receives a secret communiqué from the Enterprise's head of security, Lt. La'an Noonien-Singh (Christina Chong) who has been off-world to locate the parents of a young child. whom she saved last season.
It seems that the war left its mark on the Federation. La'an discovered a distant world in Klingon space which, during the war, provided a convenient source of dilithium crystals (the ore that starships need for fuel). The planet has made a lot of profit in times of war, but is having a hard time since peace broke out. As such, a secret contingent of Klingons seeks to reignite the war. They have hijacked a small Starfleet ship and aim to frame the Federation for an upcoming attack. The hostilities will continue and the money will begin to flow again.
Many Trekkies, including this one, appreciate this terrible philosophy of war. Throughout its history, "Star Trek" has more often than not leaned heavily towards pacifism. War is always portrayed as humanity's ultimate moral failure, and preventing war is the noblest of endeavours. The plot of "The Broken Circle" will ultimately hinge on Spock having to attack the hijacked Federation ship – a ship that may have friends aboard – in order to prevent the war from resuming.
It's classic Trek, Commander.