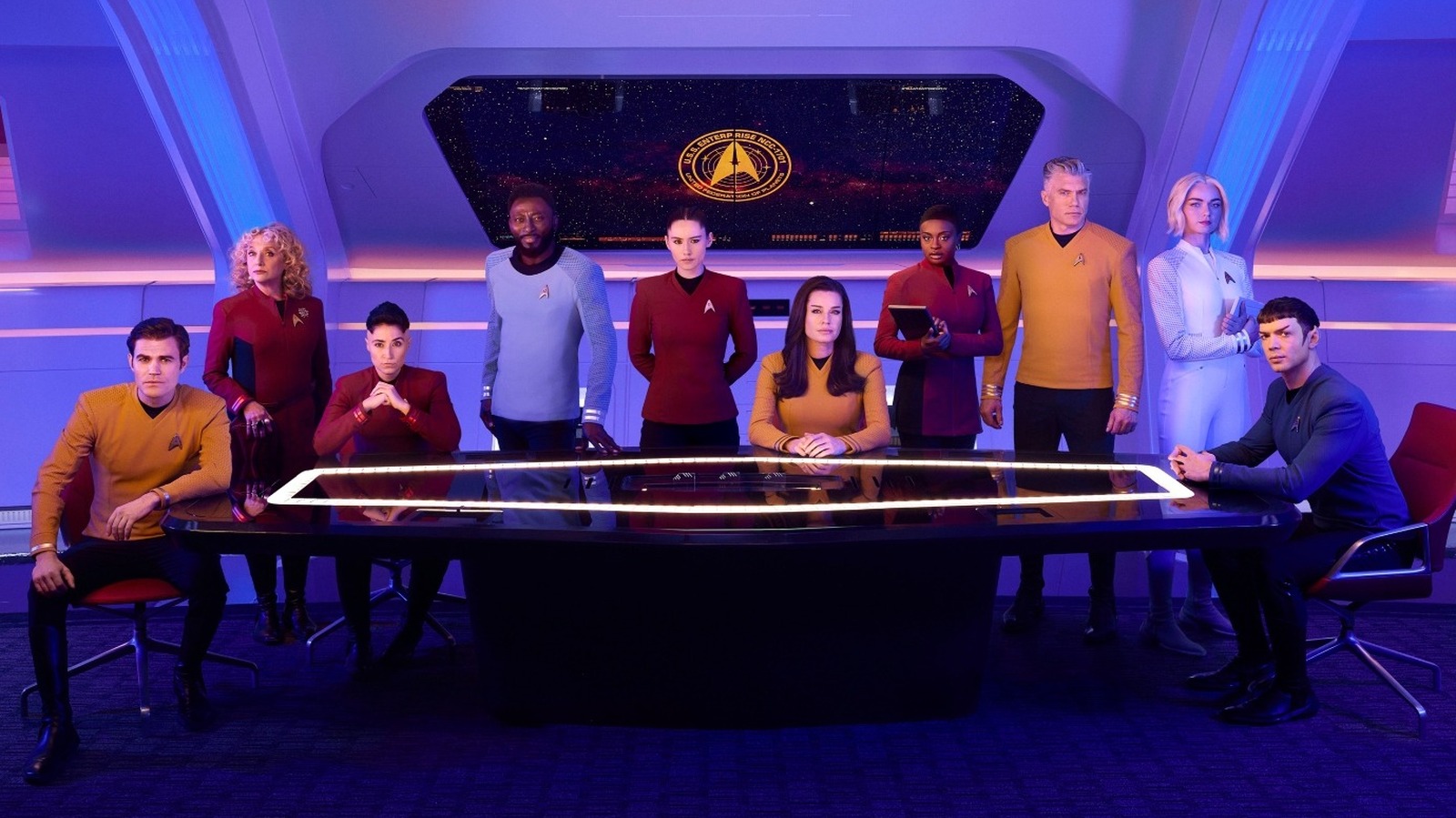 Of course, since the season has only just begun, viewers are going to have to wait nine weeks to find out what they're talking about. But Mount and Romijn were asked directly what their favorites were, and both said it was number nine. To keep it a secret, none of the cast revealed any plot details or even the title of the episode, but Romijn was able to hint that episode nine will deal with genre bending in a way that Trek usually doesn't. She says:
"Obviously we can't discuss, but I think they'll probably announce something about it soon, maybe? Anyway, obviously we can't say anything about it. We've done great leaps in terms of genre this season, and we really have to play hard this season. It's like the first season but bigger and better, and we're really excited about it, to share it with everyone.
Trek is versatile and can occupy many subgenres throughout its run. There are episodes of comedy, episodes of horror, episodes about heady talk and philosophy, and episodes about chaos and action. Many genres have already been explored on Trek, so speculation can now begin as to what the new subgenre Romijn refers to. Could it be… a musical? Mount hinted that whatever the episode was about, it was exhausting to do. He said:
"When we were doing…episode nine, it was obviously towards the end of filming the season when everybody's tired. Because when you're doing the last episode, everybody's like, 'Oh, okay , we are almost done! But a penultimate episode can be tough to get through. But because of the nature of the episode and what we were doing, we had to rehearse on the weekend, and when people showed up, everyone was really excited to be there.