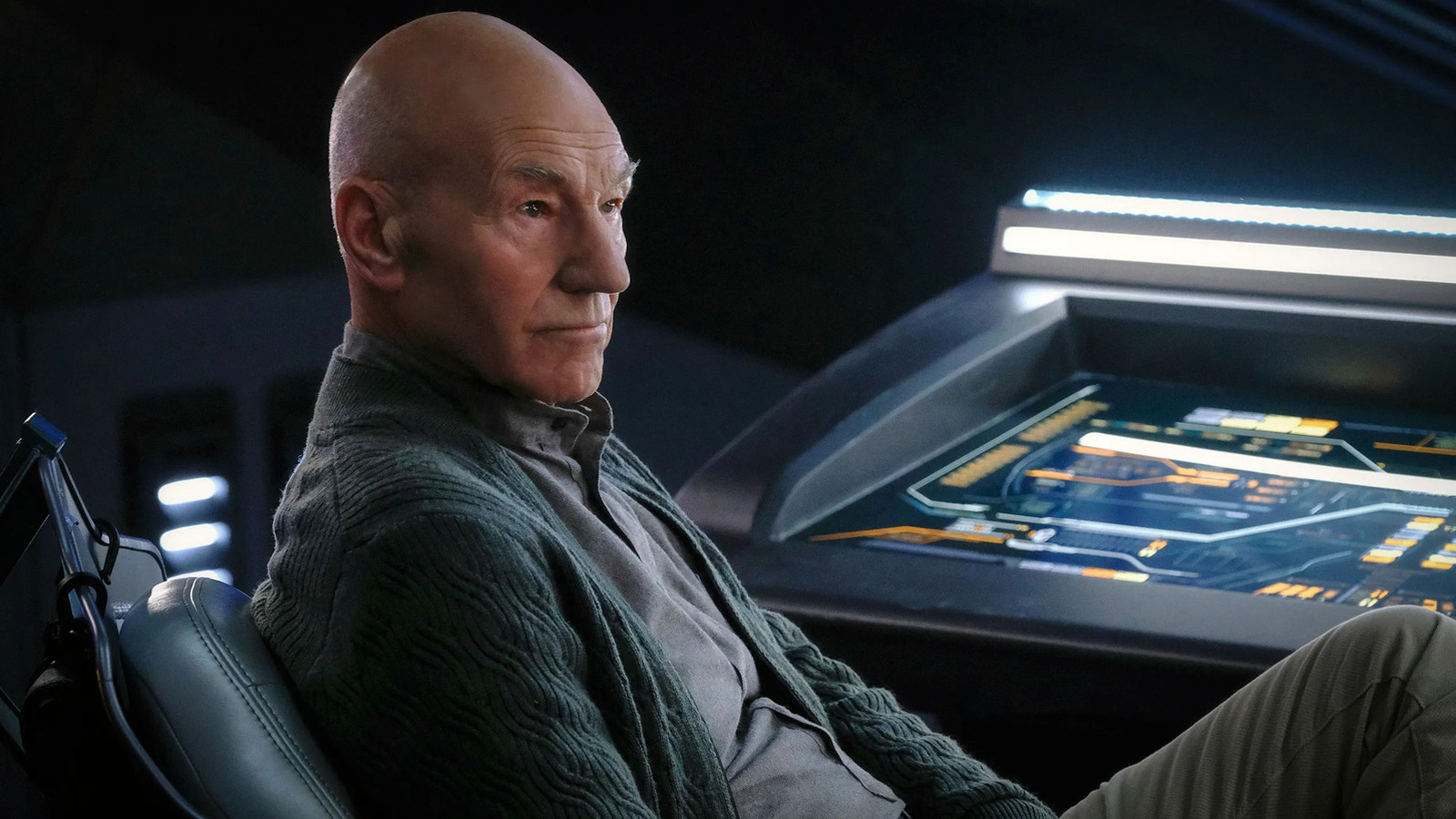 Speaking to IndieWire, production designer David Blass talked about looking to the real world for inspiration from how technology advances over time. As part of a conceptual exercise, the design team looked at elevators and how their appearance has changed over the past 20 years. Sure, phones, TVs, computers and the like have changed tremendously since the 90s, but how much have elevators really changed? "How many changes actually occur in our architecture during this period of time? Blass said.
"One of the things I said to my team was, 'Star Trek is not a fantasy show,'" he explained. "It's not a sci-fi show. It's a historical drama set in space. But there's 60 years of history that we have to be true to."
To ensure the updated technology would still match the visual style established in the original "The Next Generation," Blass and showrunner Terry Matalas brought back craftsmen who worked on that show and other "Star Trek" projects. '90s to ensure continuity. That meant reaching out to Dan Curry, who designed the original Klingon bat'leth weapon, to give Worf a new weapon on "Star Trek: Picard."
The LCARS computer interfaces in "Picard" have actual animations on high definition monitors, whereas before they were printed artwork on bright screens. But because of the changes in filming techniques, the "Picard" team pulled some tricks to update the visuals. Take the same LCARS artwork, which in the 90s appeared with a green tint on TV despite originally being blue. In "Picard", computer and video playback specialist Todd A. Marks managed to add some green to the playback version of the LCARS animation to capture that old school look.
But just because you can making it shinier or more polished doesn't necessarily mean you should. Likewise, when recreating the Enterprise-D bridge set for the penultimate episode of Season 3, the team used the same tools and even the same type of wood to recreate the set as faithfully as possible. "The painters got just the right number of grains in the wood," Blass said. Do so, indeed.