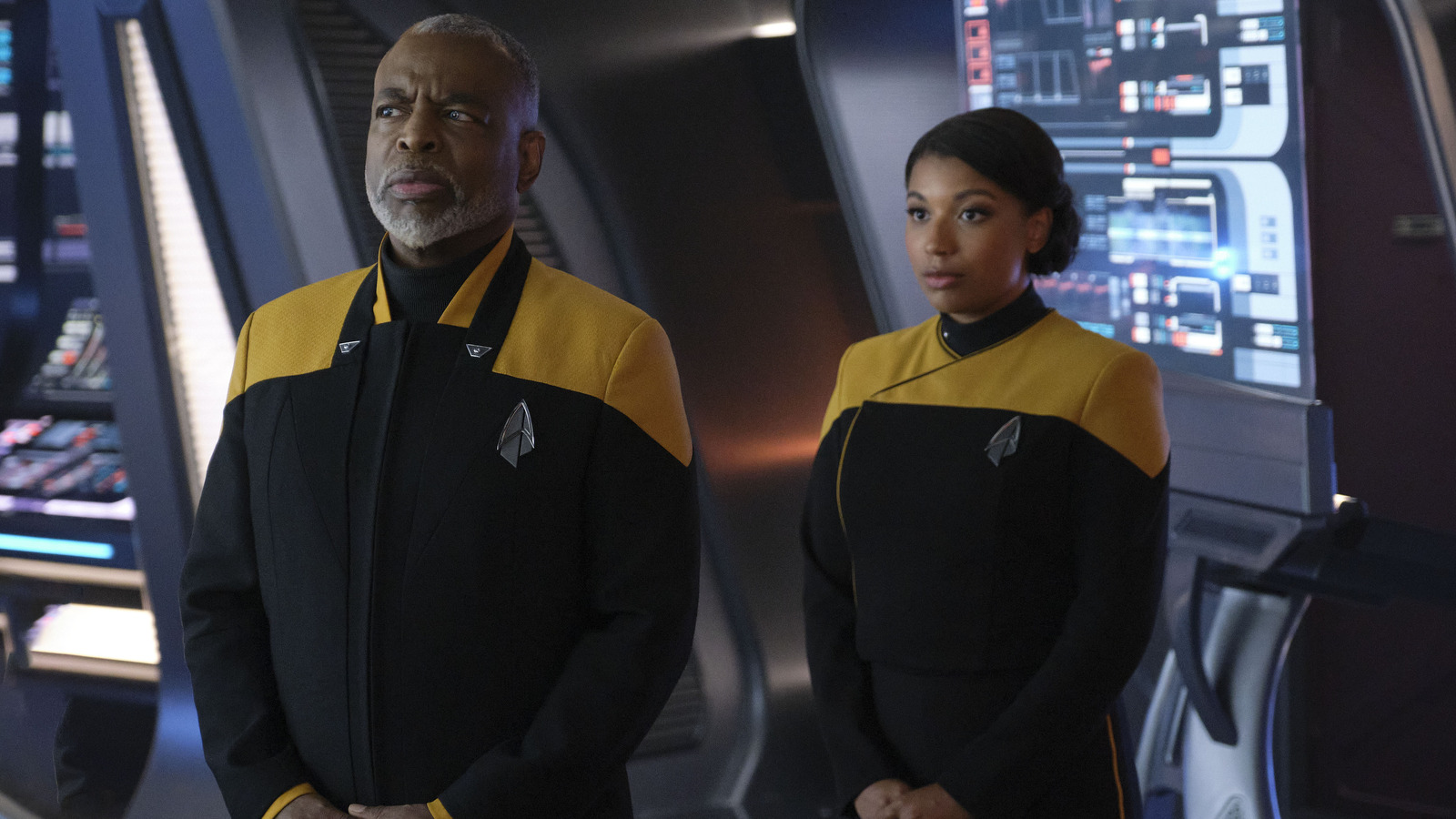 In "Community," Donald Glover plays a character named Troy who, like many of us, is a huge LeVar Burton fan. Burton played himself on "Community" in an episode where he was hired to introduce himself to Troy by a rival. The rival knew that Troy would be overcome with anxiety upon meeting his hero. Troy was appalled, having only wanted a photo of Burton. "I only wanted a picture! You can't disappoint a picture!" He cried.
Captain Shaw was a little more dignified, but he was still a geek. Only now was Burton's character someone could discover. Burton recalled the surreality of that moment, when his real life and his fictional life seemed to intersect. Burton said:
"I didn't tell him – 'him' being Terry Matalas – but I imagine that scene I'm playing with Todd on the deck of the Titan when his character, a former engineer, meets Geordi La Forge for the first time. In my own life, I have that moment at least once a day. It's the Donald Glover moment from "Community," and it was pretty meta to play that scene with Todd because I felt like it was taken from the book of my life."
Burton has recorded very strange fan stories several times. Between "Roots," "Reading Rainbow," and "Star Trek: The Next Generation," Burton has basically had obsessive fans around him for most of his career.