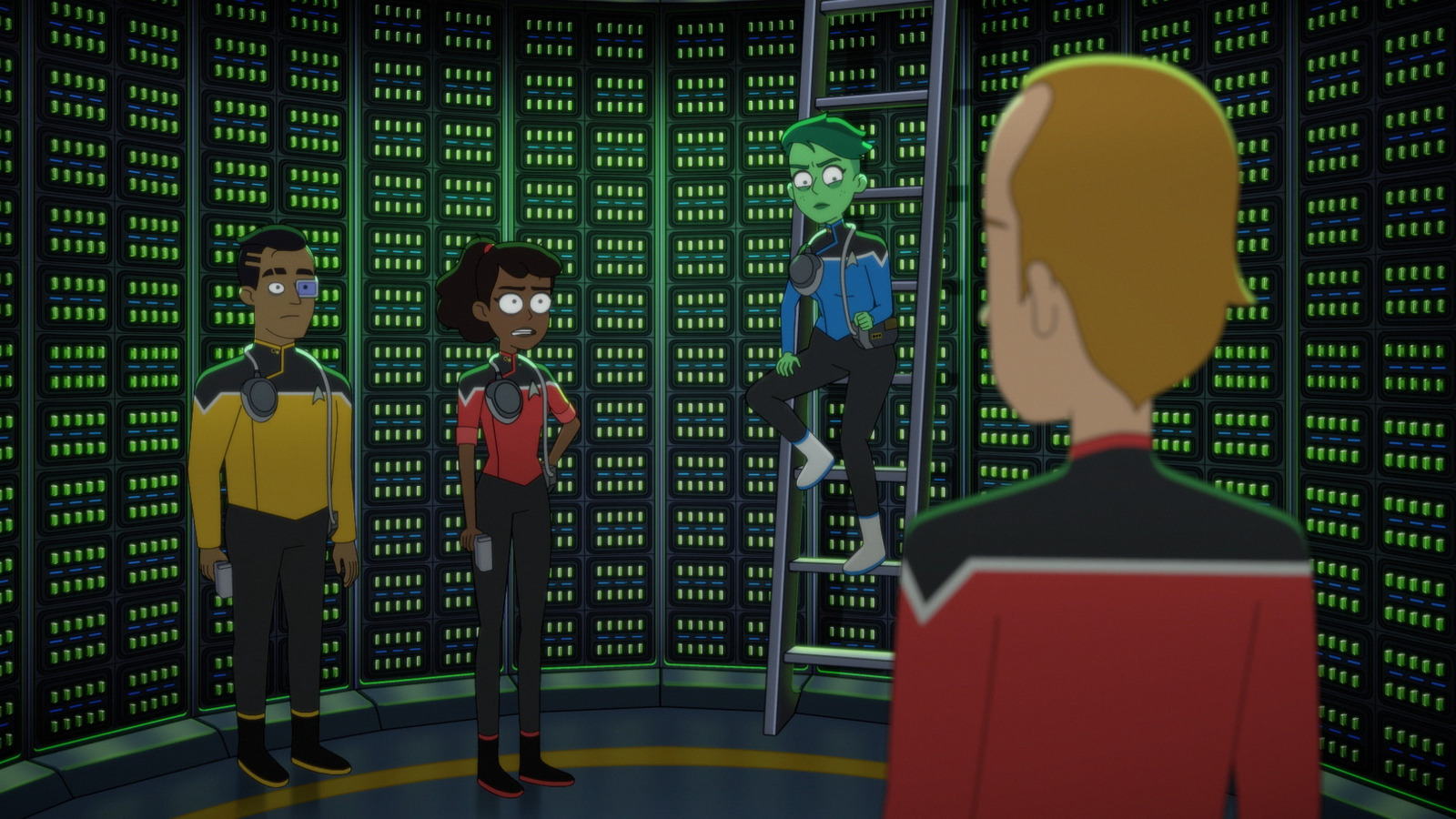 If anyone hit play on "In the Cradle of Vexilon" expecting a reference to "The Inner Light" in a B-story as silly as this — newly-minted junior grade lieutenants Beckett Mariner (Tawny Newsome), D'Vana Tendi (Noël Wells), and Samanthan Rutherford (Eugene Cordero) are convinced that their menial tasks are actually a form of hazing, leading them to prank their commanding officer Dirk – then I kindly request the numbers for next month's Powerball lottery. The sheer unpredictability of this section of the episode makes the entire build-up to this joke work as well as it does. We're so focused on Rutherford's accidental journey through that awful game Chula featured in "Deep Space Nine," in fact, that we completely forget about the entire trove of artifacts and Easter eggs sitting in Dirk's room once Rutherford makes it back to reality — and inadvertently triggers a probe that, while different in appearance from the exact one featured in "The Inner Light," still seems to have the exact same effect.
This time, the Picard stand-in comes in the form of a Betazoid gift box — a non-sentient object with a bit of a foul mouth (blame that on Dr. T'Ana!) that nonetheless gets a face full of probe energy, courtesy of a self-preserving Rutherford. While only mere seconds pass for us, the gift box clearly goes through an entire lifetime that shakes it to its core. "Was that an entire simulated life??" the box cries out once it returns to reality. "I miss my wife," he mutters to himself as we're left to imagine just how extensive and profound an existence a Betazoid gift box managed to eke out on some distant world.
10/10 and no notes! New episodes of "Lower Decks" stream on Paramount+ every Thursday.