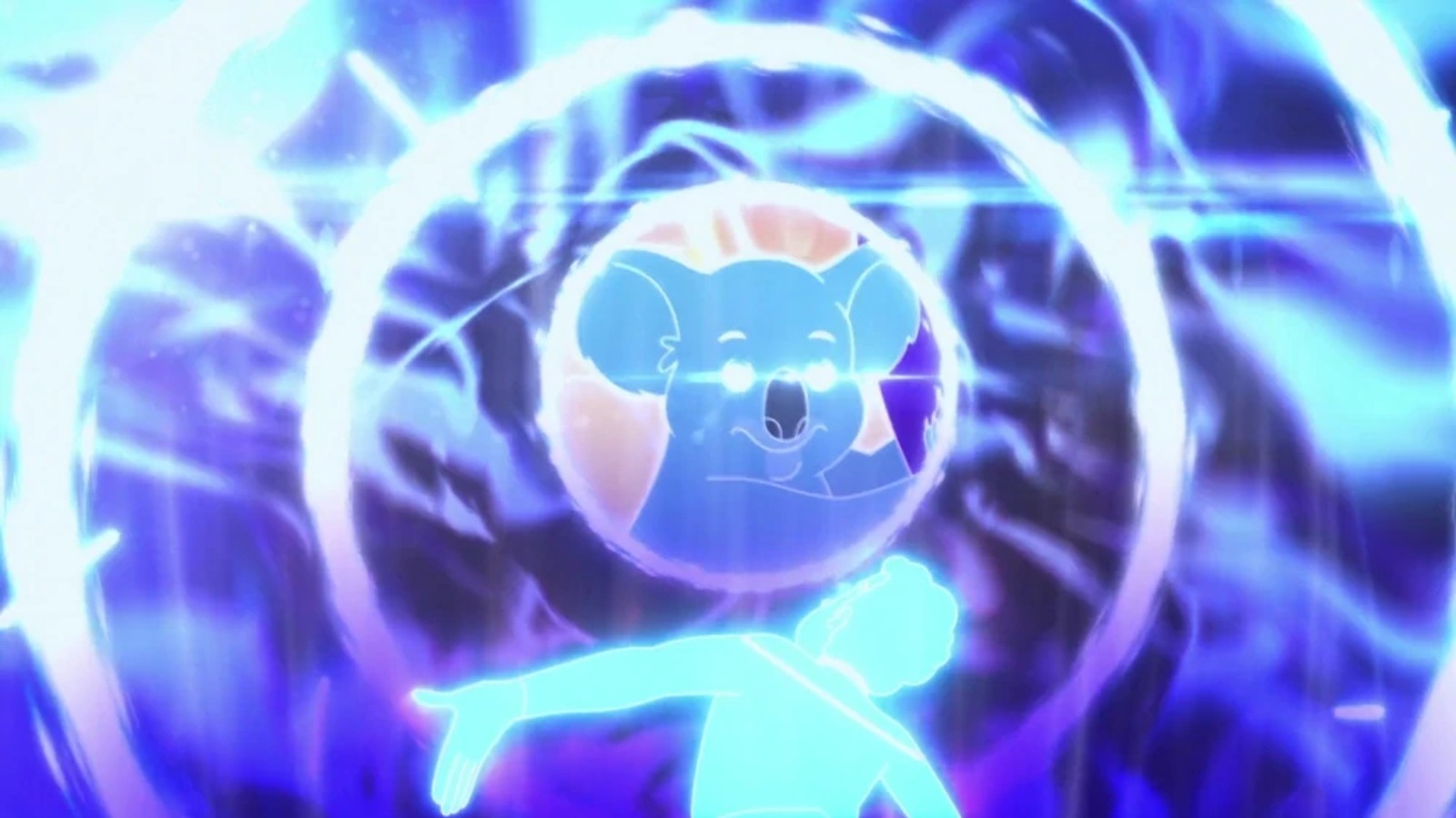 In "In the Cradle of Vexilon," the crew of the U.S.S. Cerritos is assigned to improve and upgrade a massive sentient computer, Vexilon, that controls the weather and living conditions of a massive spatial superstructure. The inhabitants of the structure ordinarily devote their lives to aesthetics and art, but their failing computer is interrupting their idyll. While Captain Freeman (Dawnn Lewis) works on debugging the millennia-old machine, Lieutenant Boimler (Jack Quaid) learns important lessons about leading his first away mission.
Without giving too much away, Boimler will find himself in close proximity to a fiery explosion. While presumably dead, Boimler finds himself in a small room with little furniture. Then it appears on a chair. The koala! This is only further evidence that not only is there a God in "Star Trek," but that It looks like a cuddly koala. This also backs up a line of dialogue from the episode "First First Contact" (October 14, 2021) when Boimler nearly drowns and claims to have briefly seen a koala while dead.
Additionally, a character named Lieutenant Commander Steve Stevens (Ben Rodgers) briefly dies in "Mining the Mind's Mines" (September 8, 2022), and emerges from his death state claiming he, too, saw a koala. This is now a shared experience. There are a few other references to koalas besides, as when a street preacher bids the koala smile down on others.
The makers of "Lower Decks" are clearly making a cute joke, reducing the Divine into the body of a harmless marsupial that sleeps 18 to 20 hours a day. But at the same time, they are doing something deeply profound. They have transformed "Star Trek" from an atheist universe into one overseen by Providence.