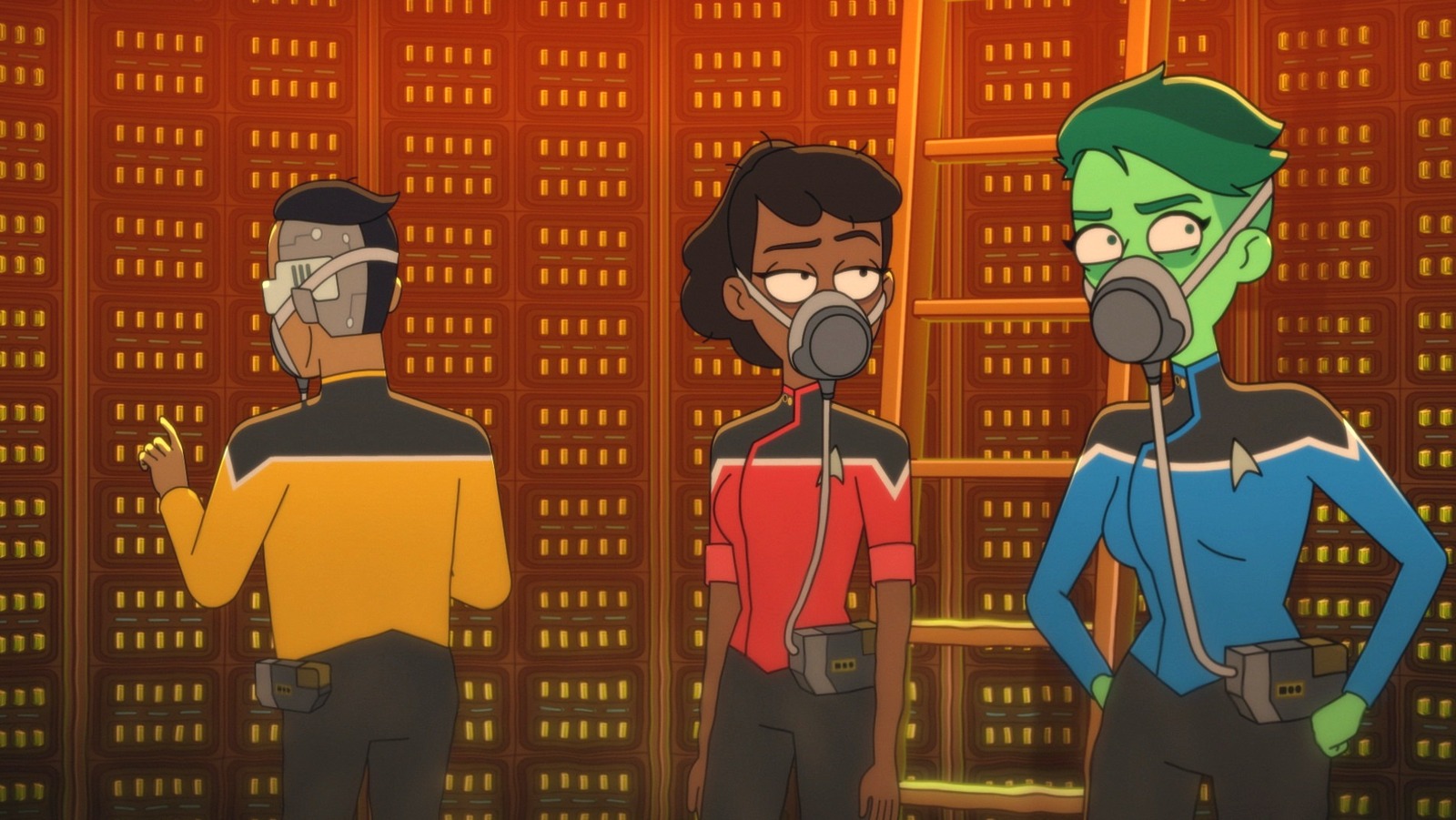 The first appearance of the Wadi on "Lower Decks" came in "Reflections," the episode last season in which Ensigns Boimler (Jack Quaid) and Mariner (Tawny Newsome) were forced to work at a Starfleet recruitment tent at an off-world jobs fair. The job was boring, and the Starfleet tent was often overlooked by passers-by. Potential recruits instead were drawn to booths that hawked archaeology or collecting worldly goods. And yes, a nearby tent featured several Wadi hawking their Chula game. Later in "Reflections," Boimler has something of a meltdown over civilians insulting the integrity of Starfleet, and he begins to smash other tents, raving that a life in Starfleet is a more worthwhile life than anything the Wadi can provide. Boimler screams at the Wadi to stop trapping people in their games.
Judging by dialogue from "In the Cradle of Vexilon," the details of the Chula game are well-known across Starfleet, and, as we have now seen, one of the games is being stored in the above-mentioned warehouse. Mariner, Tendi, and Rutherford understand that they can trap people inside the game's pocket dimension, and they jury-rig the Chula game just inside of Dirk's quarters so he'll be forced inside of his when he returns to his bunk. Nothing goes as planned, however, and a different character ends up inside. Luckily, they know how to speed-run Chula, and that character hastily re-enacts scenes from "Move Along Home." It seems that, for these characters, playing Chula is like re-playing World 1-1 in "Super Mario Bros." Anyone can do it without thinking. 
The "Lower Decks" characters see Chula as fascinating, but ultimately bothersome and annoying, a keen tool for a cruel prank. The characters on the show are simpatico with the Trekkies watching them. The showrunners clearly wanted to roll with the reputation of "Move Along Home" as one of the worst episodes of "Deep Space Nine," letting Mariner, Tendi, and Rutherford express just as much frustration with Chula as many viewers have.