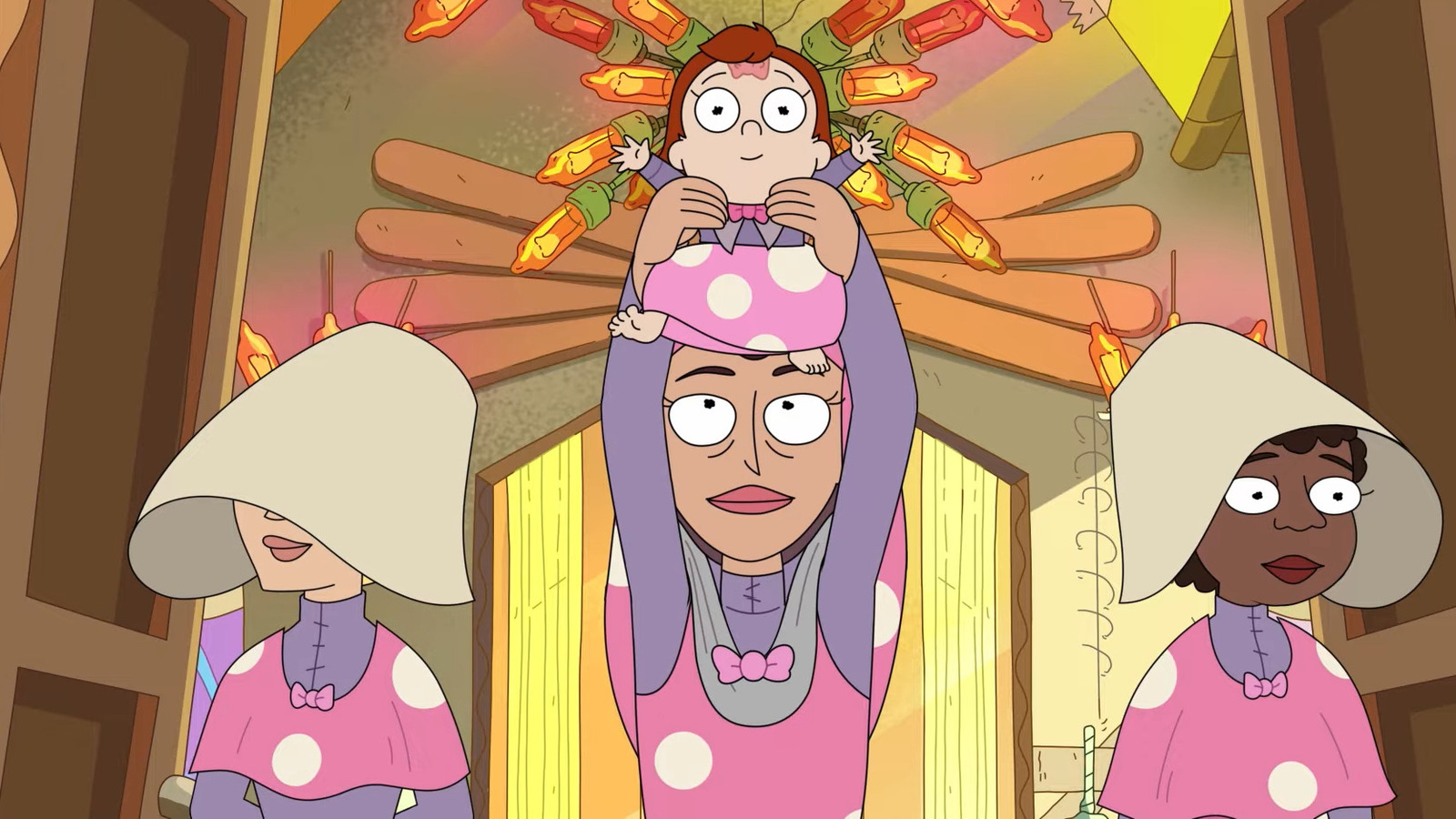 After season 3 introduced the Bowinian Church, which worships the alien replicant Jesse (who doesn't trap them in the Wall, but instead sometimes gives the citizens little treats), the latest trailer for season 4 shows that the church has now taken full control of the Wall. What's more, the trailer indicates that this season will be a bit of a parody of "The Handmaid's Tale," with the members of the Bowinian Church dressing up as the titular handmaids, and we even hear a couple of them greet each other saying "Under her bow," in reference to Jesse, but also to the "Under his eye" greeting in Gilead from "The Handmaid's Tale."
"Solar Opposites" season 4 will introduce several changes to the show. In addition to the new status quo in the Wall, there's also the news of a big casting change in the new season, with Dan Stevens taking over the role of Korvo from co-creator Justin Roiland, who was dismissed from the series in January following felony domestic abuse charges. The announcement dealt with the change in a hilarious way, but it remains to be seen whether that's the only reference to this big casting change. 
"Solar Opposites" returns with season 4 on August 14, 2023 on Hulu.