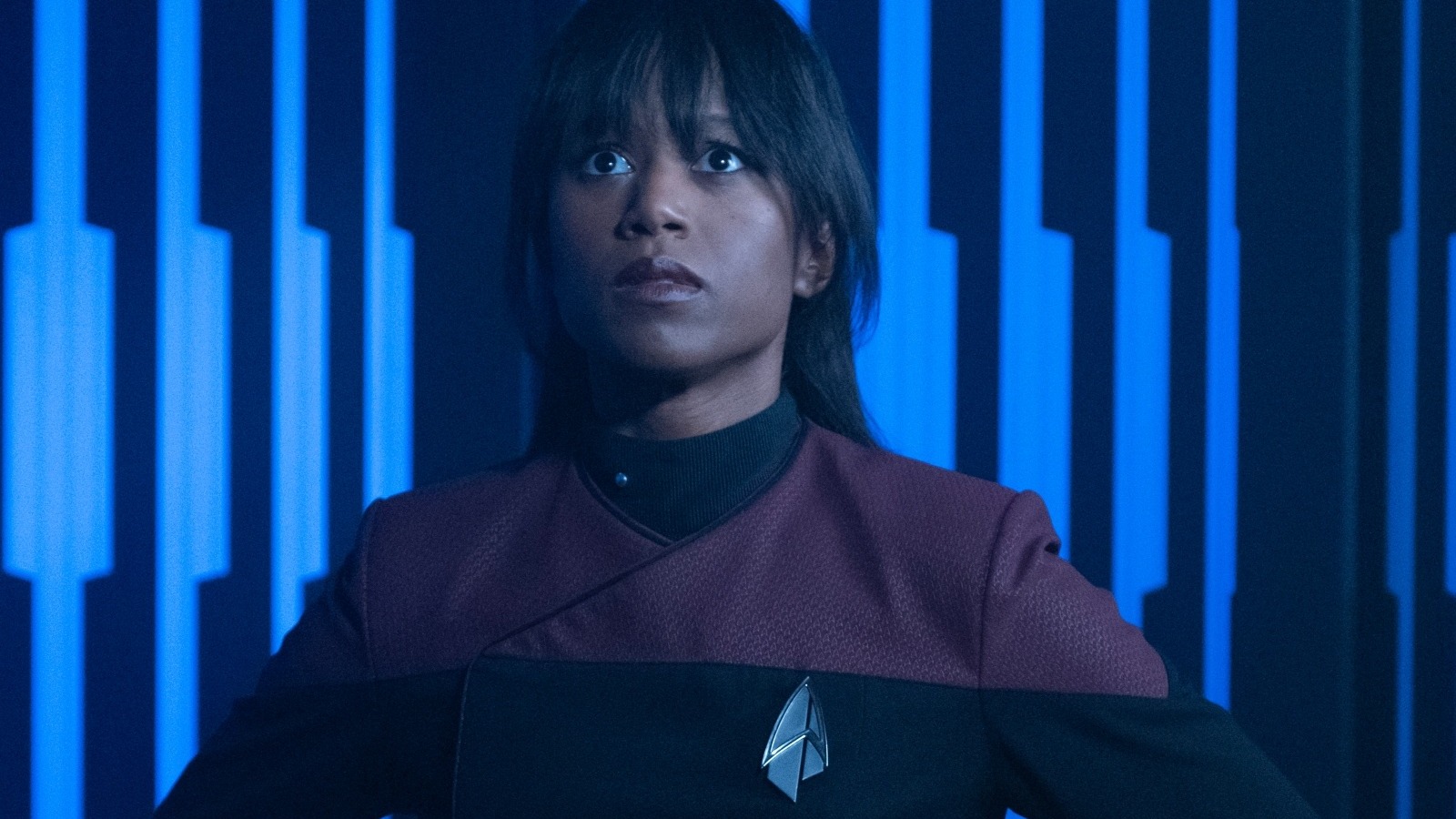 The plot of "Picard" involved a vengeful cadre of Changelings seeking revenge after the Federation mistreated them during wartime. It seems the Federation had hired an evil doctor to conduct medical experiments on several Changeling prisoners of war and now they had come for a reward. The Changelings were led by the evil Vadic (Amanda Plummer), who had sent hundreds of imposters into Starfleet, hoping to sabotage hundreds of starships. On the USS Titan-A, several shape-shifting Changelings had been hiding with the crew, including a Changeling disguised as Sidney La Forge.
When Jack "activates" and kills several Changelings, they remain in the final form they had before death. This means that Sidney was not only briefly confronted by an evil doppelganger, but was able to, essentially, see her own corpse. That was enough to shake her. According to Ashlei Sharpe Chestnut, this visually translated into a hairstyle change. It may seem like a small detail, but for the actor, it denoted a meaningful character moment. She pitched an idea from showrunner Terry Matalas and it was approved. Chestnut explained:
"Just seeing me lying like a corpse was crazy. […] Sidney sees his corpse. She doesn't want to see this again. SO. I wanted to do a hair change! I spoke to Terry and asked him if Sidney could change his hair in response to this, and he said yes."
What might have looked like an aesthetic shift was inspired by battlefield trauma. The change occurred in the show's fifth episode (out of ten), so the change also visually denoted a split between the first part of the season and the second.
Chestnut says she was unfortunately not allowed to keep her prop communication badge.