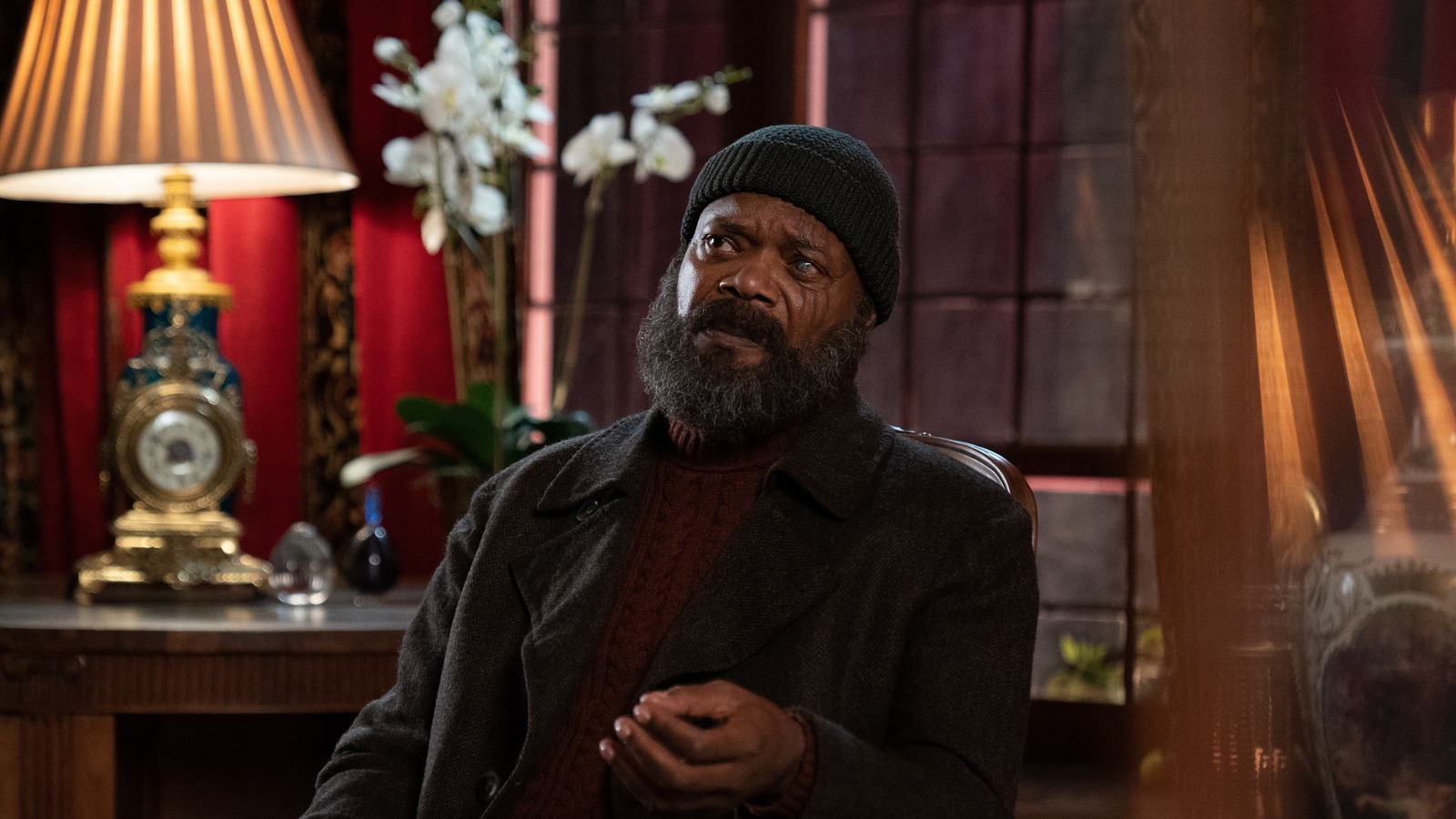 After being ignominiously fired by Rhodey, Fury gets into a Range Rover he was keeping in a secret warehouse and hits the road. Before he arrives at his destination, we see a female Skrull wearing human clothing and jewelry chopping vegetables in a kitchen. Fury arrives, walks over to this house and goes inside. But when he enters the kitchen, the female Skrull has now taken the form of a human female.
"Aren't you forgetting something?" she asks, and he responds by taking a wedding ring and dramatically reinserting it on her finger. "Happy now?" he says, and they kiss at the end of the episode.
When Marvel.com shared character posters for "Secret Invasion," they referred to her as "Priscilla," but that's basically all the official confirmation we have about her at this point. There are rumors that she may be working for SWORD, but in terms of verbatim information from any official MCU property so far, we have little to go on.