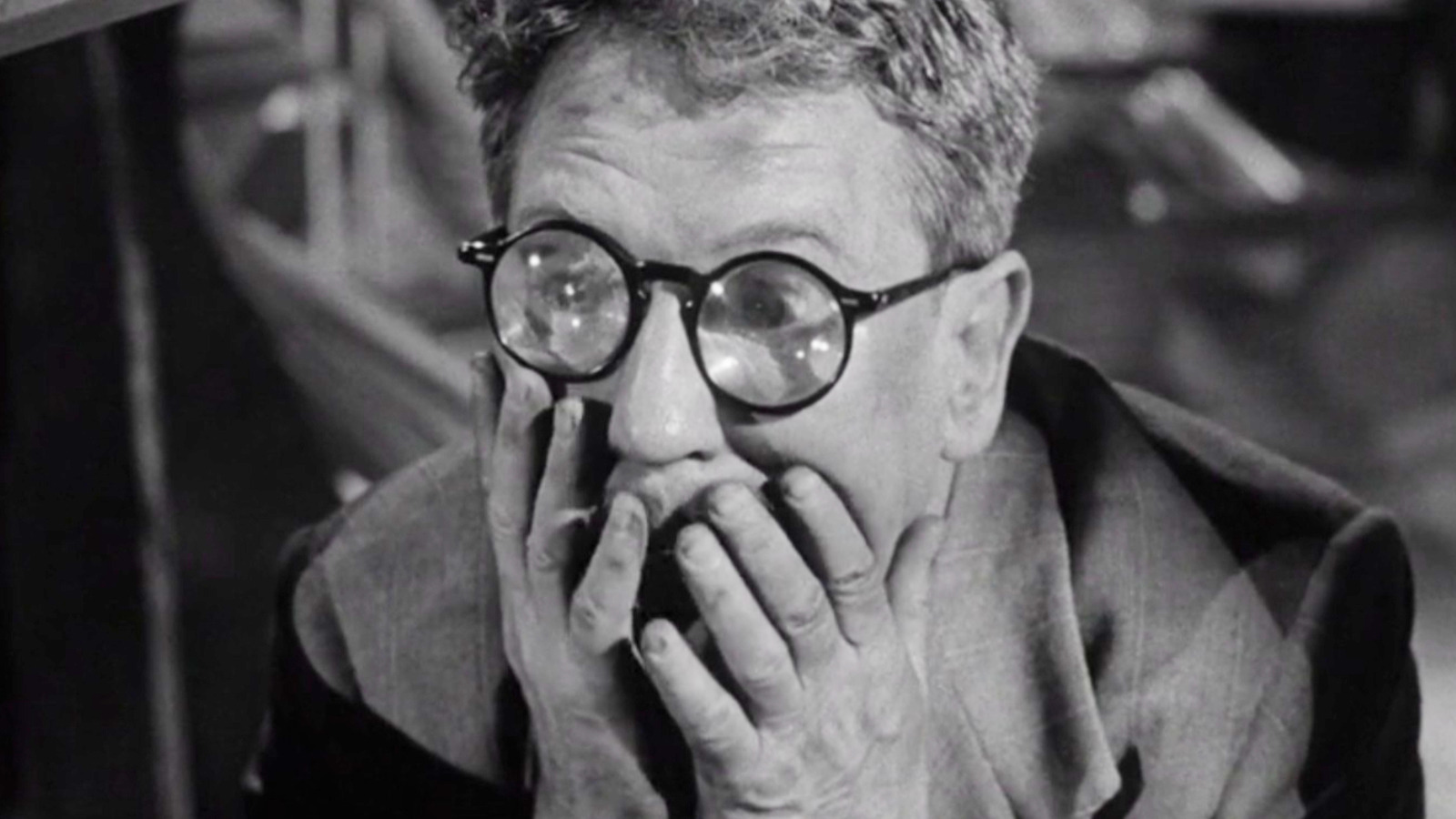 The eighth episode of "The Twilight Zone" is such an indelible classic that it almost looks like the series peaked early. But while "Time Enough at Last" is a certified all-timer, it set the stage for more great episodes to come.
Burgess Meredith, the Oscar-nominated star of "Rocky" and "Of Mice and Men," stars as Henry Bemis. He's a mild-mannered bank teller whose boss can barely stand him. Sadly, his wife hates him even more. Henry Bemis is not a bad person. If anything, he's mild-mannered to a terrible fault. All he wants to do is read his books. It's all that brings him joy. And everyone around him hates him for it.
Serling's adaptation of Lynn Venable's short story places a lot of emphasis on Bemis's plight. It's impossible, looking at Meredith through his thick glasses and listening to his stumbling voice as he struggles to get a word in edgewise, not to feel pity for him. He may be a dreamer, but everyone around him is a nightmare, and they judge him too harshly. They threaten to fire him. They vandalize his books. So all we want is for Henry Bemis to be able to read. He deserves it.
So, when the apocalypse suddenly comes and all other life on Earth is destroyed, it seems like this might actually be the best thing that ever happened to the guy. The sole survivor of a nuclear apocalypse, saved by sheer luck because he took his break in the bank vault, he's all alone now. Nobody to bother him. And since the library is mostly intact, he finally has all the time in the world to read his books, unbothered by bullies.
And then … his prescription reading glasses break, which means all those books will go unread, by anyone, forever. Bemis cries, the story ends, and TV history was made.