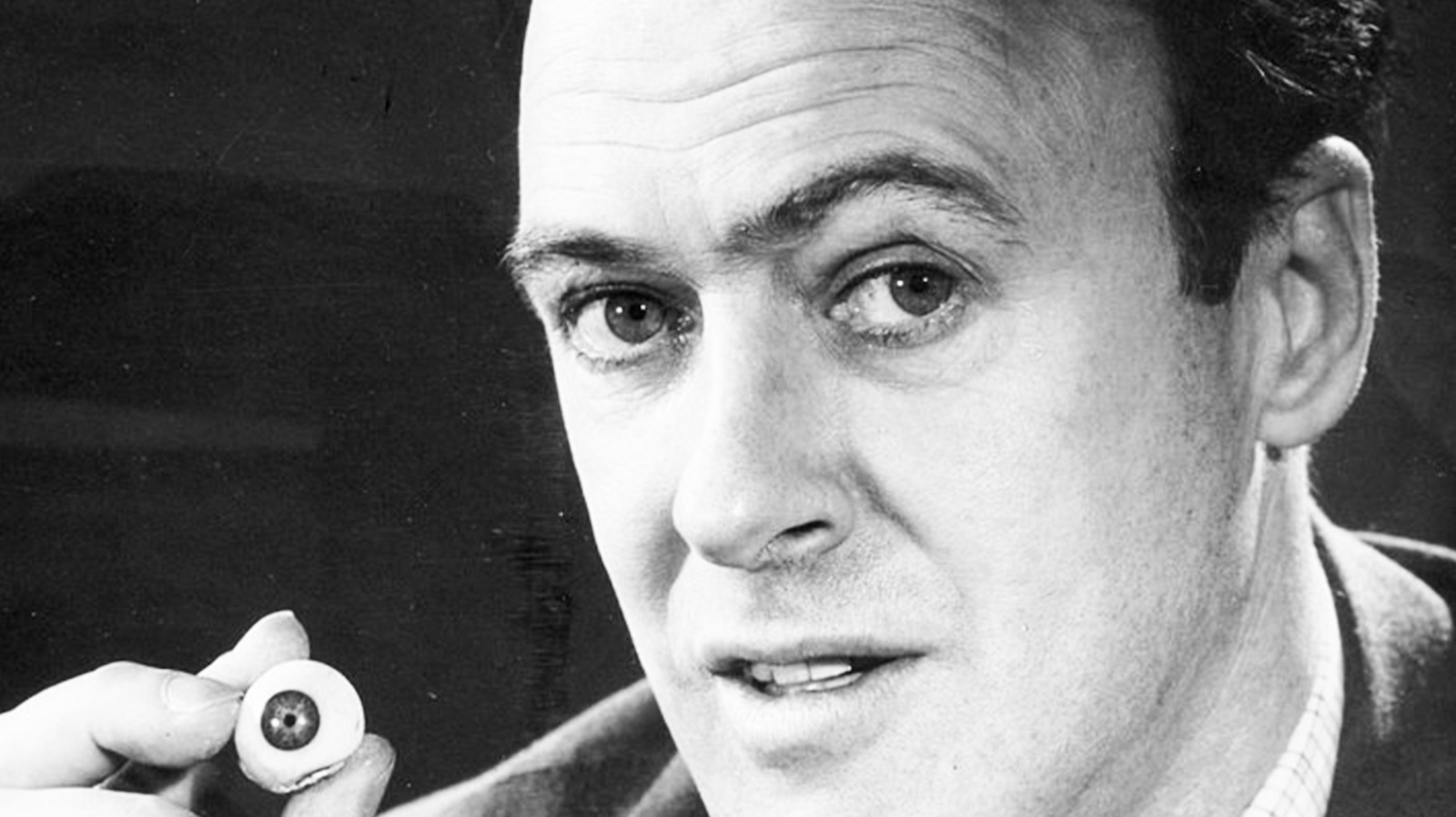 Roald Dahl might be best known for penning some of the most enduring children's stories of all time, but a multi-hyphenate such as himself would never stick to just one writing style. His first children's book, "The Gremlins," was published in 1943 and proved popular. But the author then went on to develop a career writing macabre short stories for adults. These tales featured bleak humor and shocking plot twists, and appeared in magazines such as the New Yorker, Collier's, and Harper's.
But even when he returned to writing children's fiction, Dahl maintained the dark humor and sense of the macabre that had characterized his adult stories. Writing for The BBC, Hephzibah Anderson surmised that the author's children's books were "the kind of filthsome, frightsome fare that makes kiddles squirm with gleeful revulsion," where "wives feed their husbands worms and the young are eaten by bone-crushing giants and changed into rodents by be-wigged, toeless hags."
It's hardly the kind of thing you'd think would have made for some of the most popular children's books of all time. But once "James and the Giant Peach" arrived in the U.S. in 1961, Dahl's career as a children's author was solidified. Even that book, as Anderson noted, was delayed until 1967 in the U.K. due to its alarming content.
All of which is to say that Dahl had a dark side that remained prominent throughout his career as an author. It's part of what makes Wes Anderson's adaptation of Dahl's story "The Wonderful Story of Henry Sugar" so enticing. It's also why it's not all that surprising that Dahl hosted his own "Twilight Zone"-style show featuring the kind of macabre tales the writer was known for.