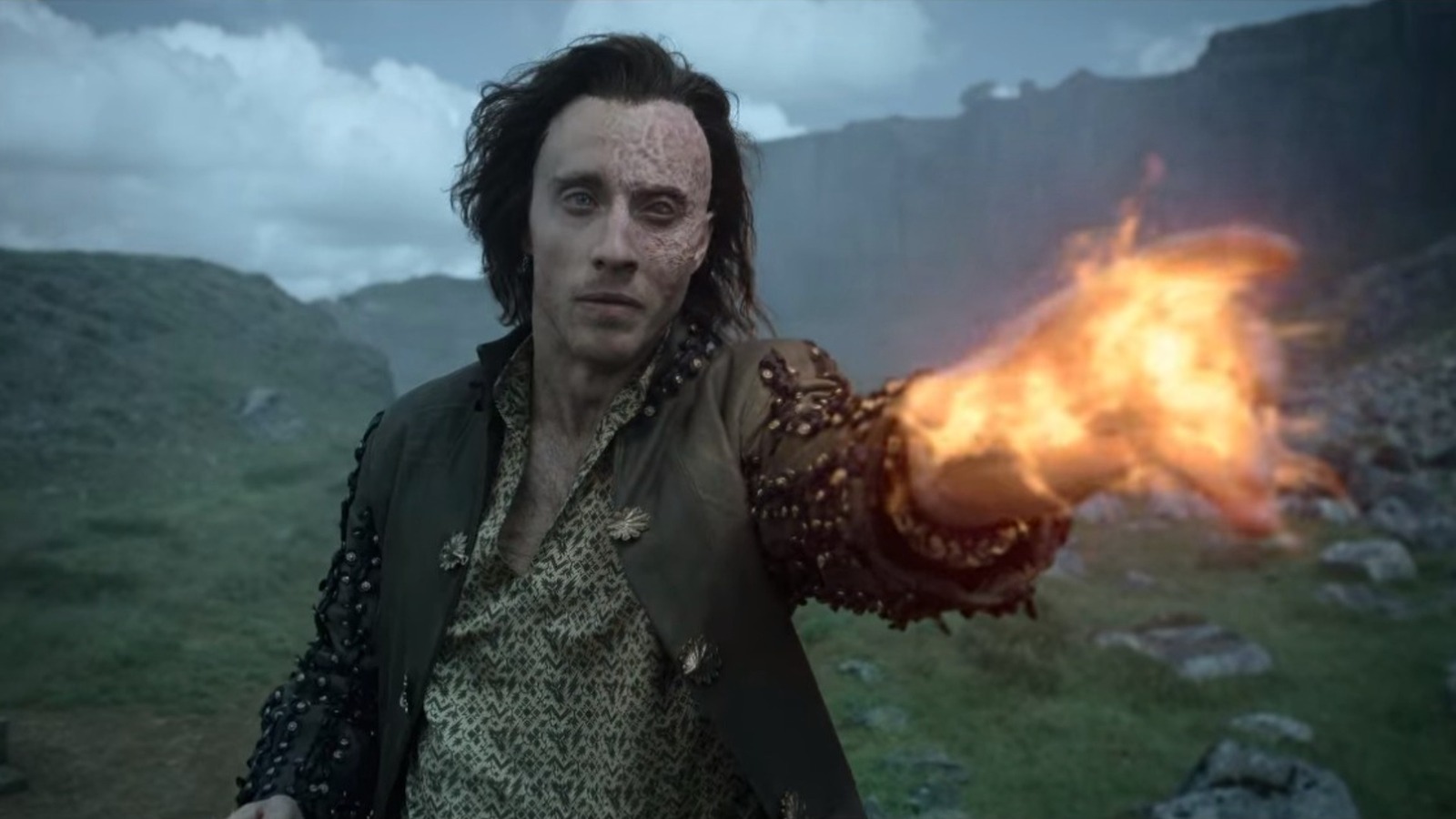 The scene is also visually dynamic. In it, Yennefer (Anya Chalotra) tells Rience she's about to set down her sword, but instead she sends it flying through the air, where Geralt, suddenly appearing, catches it and slices Rience's head from his body without a word. The power move is punctuated by its almost darkly funny aftermath, in which the group doesn't even properly process the moment, but instead moves on to talking about another, more important villain.
In an interview with Vulture, Chalotra was asked about performing the sword trick in the scene, and she revealed that, while she does love doing stunts for the show, it was actually pretty uncool-looking in person. "I throw it, it lands on the floor," she tells the outlet. "Thank goodness the camera turns away from my face, because I'm like, 'Oh, that was embarrassing.' And then someone throws it to Henry fast, and fortunately, it looks cool." 
To be fair to Chalotra, it would've probably been impossible to throw a sword in a perfectly straight line past Woolf and Allan. Plus, the final shot ends up employing a classic slo-mo trick that doesn't seem like it could've been easily achieved with practical effects.