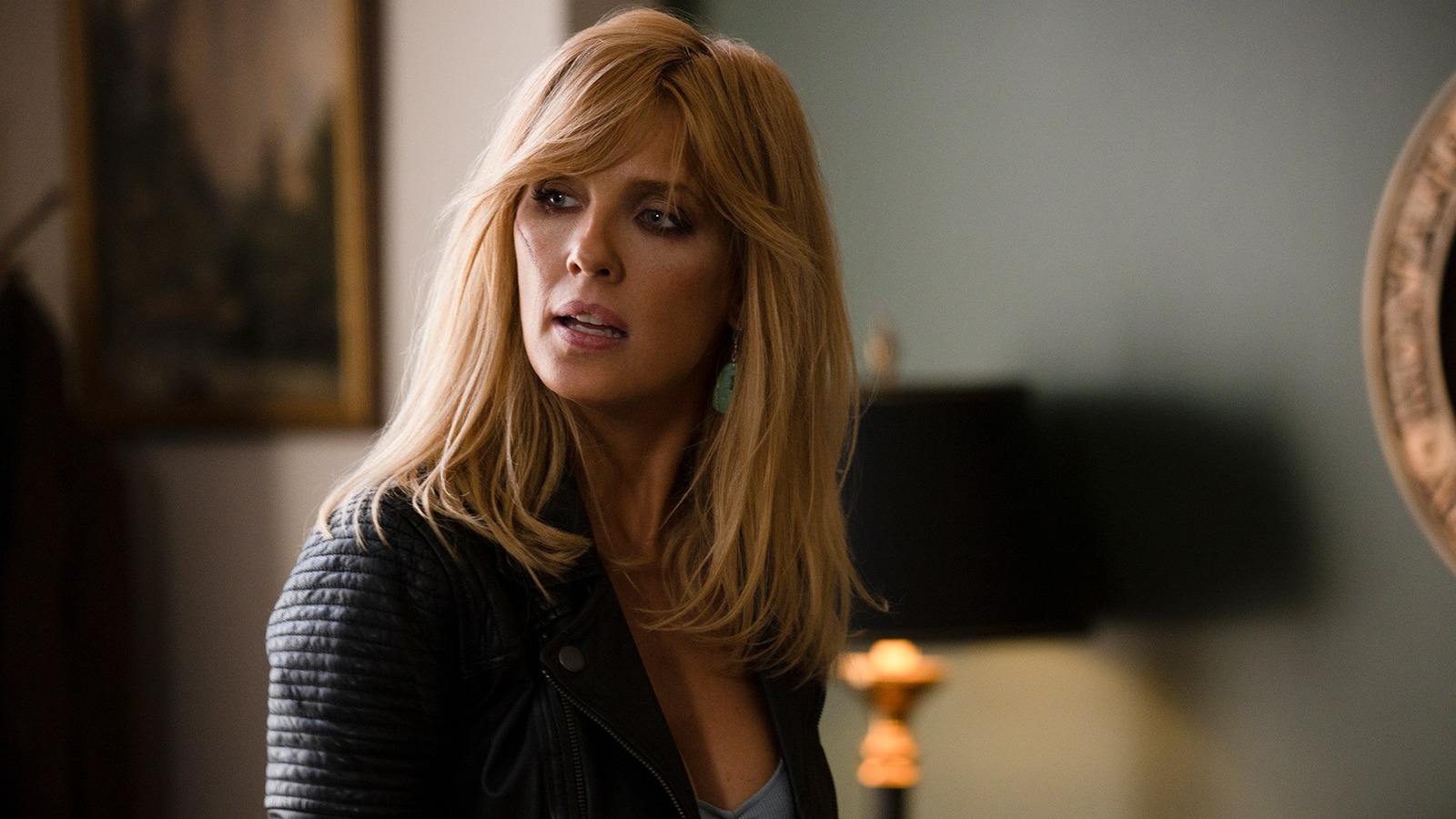 Normally, when writers find themselves in need of a shocking conclusion, it's best to just blow everything up. That's exactly what Sheridan did at the end of season three. For someone who simply rebrands a flagship show like "Yellowstone" with spinoffs like "2024" and just keeps rolling, killing off most of the Dutton clan with one fell swoop could have been on the table at one point. As it turned out, Beth survived the attack even though Reilly wasn't sure if Sheridan had ever truly considered writing her off the show. Reilly spoke about the confusion in an interview with Elle, saying:
"When I got the script for the explosion, of course, I asked [Sheridan] the question: 'Is she going to make it? Are you trying to tell me something?' I think every actor thinks they're going to get fired. Everybody always thinks it's their last shot at it, and they'll never work again. But, no, everyone was very honest from the get-go, saying, 'No, no, no. Taylor just wanted everyone to think that they all died. He wanted that cliffhanger moment.'"
That "cliffhanger moment" came at a cost once season four came around. Audiences who had waited months to find out who lived and who died were sorely disappointed after quickly realizing that every member of the Dutton family had made it out of season three alive. Beth survives with severe burns and visible scarring and immediately starts planning to avenge the family and her father John Dutton (Kevin Costner) after he was almost fatally wounded in a drive-by shooting. 
Out of the ashes of season three, Beth essentially becomes vengeance incarnate, stopping at nothing to ensure her family's survival. Luckily, "Yellowstone" fans were spared Beth's demise, a decision that would have likely haunted Sheridan if he had actually gone through with it.