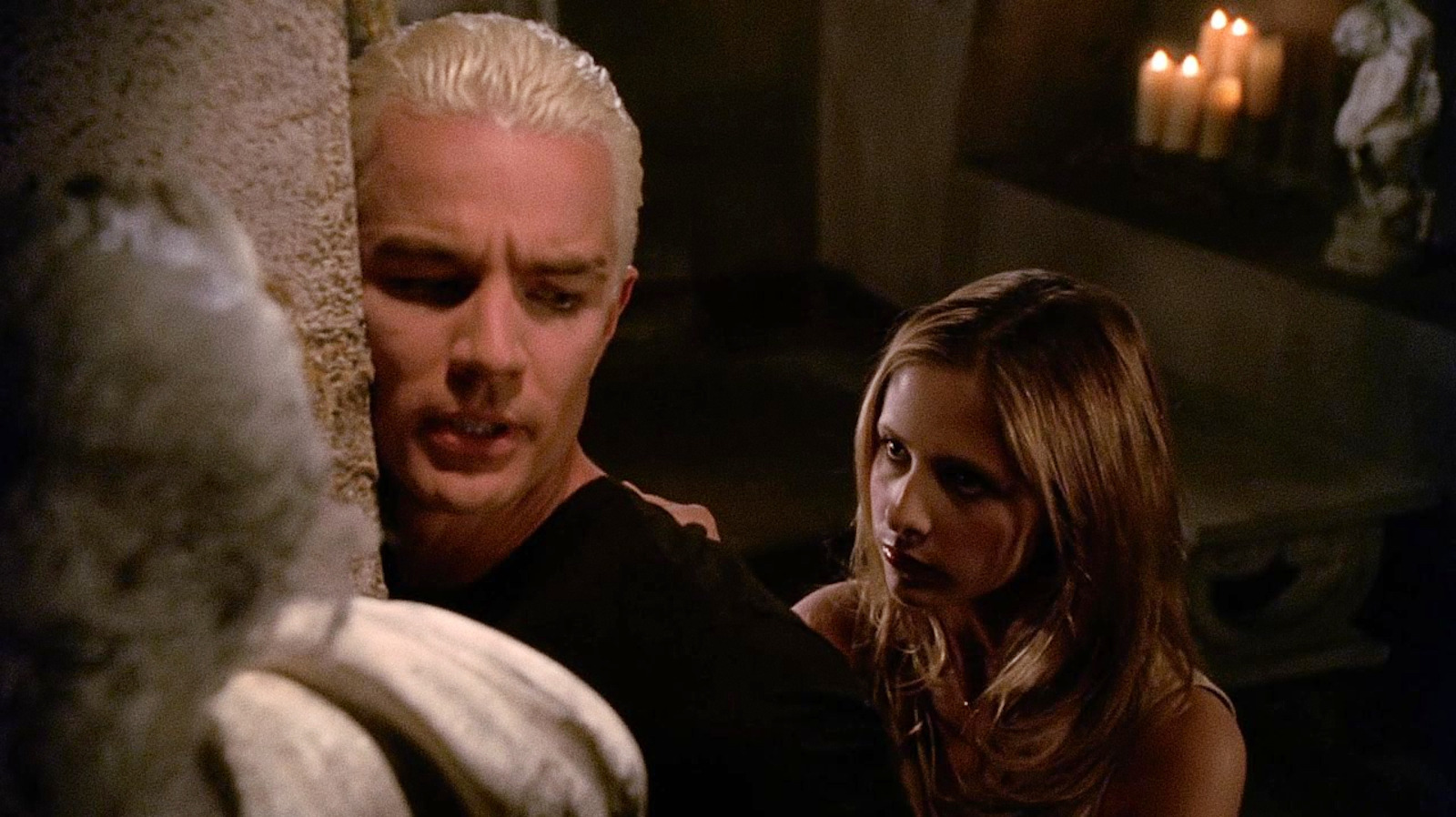 Series co-executive producer Douglas Petrie ("Pushing Daisies," "Daredevil") wrote "Fool For Love," and in the episode's DVD commentary, he revealed that the filmmaking and costuming inspirations for the hour were as wide-ranging as Spike's own bloody history. Petrie notes that the storyline, which unfolds via flashback as Spike shares his own (sometimes glossier) version of it with Buffy, plays out a bit like "Pulp Fiction," with "B-side" scenes that have an "A-side" counterpart in the accompanying "Angel" episode "Darla."
While Petrie says the team used the "Pulp Fiction" reference point in discussions about the two-parter, an even more overt Quentin Tarantino episode came out late in "Fool For Love," when Spike faces off against a badass slayer named Nikki (April Weeden) on an abandoned New York City subway car. In the thrilling and horrifying sequence, the action cross-cuts between Spike's present-day fight with Buffy and his previous battle with Nikki in 1977, which ends with him brutally breaking the slayer's neck — and stealing her trenchcoat.
"This intercutting, by the way, is inspired by (which means ripped off from) 'Reservoir Dogs,'" Petrie noted in the commentary track. "Tim Roth's character tells a story in 'Reservoir Dogs' and you sort of see him narrating the story within the story itself." Spike does the same thing as that film's Mr. Orange, telling Buffy the story even as he's in the middle of it, spinning a lead pipe in his hands even as he polishes up a gruesome story into an anecdote with a lesson. That lesson? That, according to Spike, slayers are "just a little bit in love" with death. It's clearly not true — the two slayers we see Spike kill are fighting until their last gasp — but he's the narrator telling the story, so he gets to make it true.